Welcome to YRC Retail Blog
Retail & E-commerce Blog Topics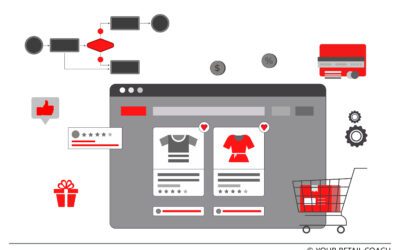 Fashion, ECommerce, and SOPs went to a bar……. If you are planning to start an online fashion business, you must be planning for a lot of things - business modelling, development of the business plan, technology, manpower, suppliers, etc. And if you have not already,...
read more
Tips to Build Your E-Commerce Website Nowadays, just about everything we do is online, including shopping. eCommerce is booming now more than ever before. A well-designed e-commerce site gives you the opportunity to build your brand, connect with more customers, and...
What is Omnichannel Retailing In today's world, online and offline shopping are no longer separate experiences. The retail consumer now prefers to make purchases digitally, in-store, and through mobile apps equally. To put it another way, they want the freedom to shop...
08 Reasons Why Retail Businesses Fail? The failure rate of new businesses is approximately 20% the first two years, 46% the first five years, and 33% the first ten years. The majority of retail businesses begin well, but often veer off course somewhere along the way....
How Can Supermarket Go Omnichannel? Omnichannel for Supermarket Nearly 3,000 adults responded to a recent survey stating that technology have made them impatient in shopping now than they were three years ago and that they will be even more so in the future. How do...
Implementing SOPs | How to Implement SOP |Standard Operating Procedures The world is undergoing a seismic shift. Every day, markets become more volatile, businesses face more challenges, and organizations become more competitive. As a result, organizations need to...
How Is E-Commerce Affecting Retailing? | E-Commerce Or Retail? The world of shopping, which was only meant to take place in physical stores a few years ago, has taken on an entirely different form with the advent of technology. Retail shops are either already online...
We work only for Visionaries.