Online Business Consulting Services | Retail & E-commerce
Looking back at eCommerce
ECommerce refers to trading carried out by buyers and sellers over an electronic medium like the internet. Ecommerce stands for electronic commerce but it is the shorter version that is extensively used. The buyers and sellers could be customers, businesses, governments, and nonprofits, etc.
ECommerce shrunk the geographical barriers between buyers and sellers. This was possible with digital accessibility and remote control over trading and transactions. What buyers cannot get in their local markets can now buy it from another state or country. This is true for all types of buyers.
Ecommerce meant huge for large and small businesses. With eCommerce, it became possible for businesses to cater to wider markets – local, domestic, and foreign. But it also called for building the necessary business systems and supply chain management. It also meant that there will be more competition and a greater need for creating unique value propositions as the ecommerce startup ecosystem is growing consistently. It also invited many new challenges in understanding and planning for business operations and IT systems. Customer experience and their shopping journey were also different from the traditional forms of retailing and trading.
Overall Problem Statement in the eCommerce Sector
Since the beginning of eCommerce, the challenges for online business enterprises and online consultants (businesses providing online business consulting services) have kept on evolving. Some of the prominent challenges faced by online retail businesses in varying degrees are elaborated below.
Ecommerce Operations
Transparency is one of the biggest virtues of eCommerce for customers. Because of the internet and various online media platforms, service quality and customer experience no longer remain concealed from the public. Customers do not hesitate to share their experiences or reviews and feedback online. With such degrees of transparency, any poor product or service experience gets quickly exposed. ECommerce players simply cannot afford to start e-commerce business without detailed sales & operations planning to leave any part of their operations to chance or make any mistake.
Speedy service is the hallmark of eCommerce. If delayed deliveries become common, it does not take much time for customers to associate such delinquency with brand identity. The same is true for any other instance of deviation from the promised value. To ensure smooth and flawless operations, the primary requirement is streamlined processes. The second is automation. It is only after processes and standards have been defined and mapped could a business implement automation.
Business Model Validation
A business model is based on assumptions. It assumes what constitutes a value-based offering and how that value is going to be created and delivered. These assumptions must be checked with utmost scrutiny and brainstorming supported by facts and figures.
If there are flaws in the business model, everything else done thereafter would deviate from the business objectives.
The challenge with business model validation is its subjective nature. Relevant experience and expertise are critical to take important calls on a business model.
Competition is an important consideration in business modelling. Businesses seek to be different by trying to make offerings as unique as possible. Because competition has intensified in eCommerce, it is becoming difficult for businesses to excogitate unique value propositions and assume a niche position.
Marketing and Branding
There used to be a time when catchy advertisements on radio, television and print media easily caught people's attention. It was easier then. With exposure to endless creative content on social media and other digital platforms, now it has become more difficult to attract attention. General approaches no longer work in marketing and promotions. There is a need to be specific to target segments.
Secondly, creativity alone can no longer propel marketing and branding activities. Businesses need to use data analytics as well. The digital marketing campaigns must consider the aspirations of the individual target segments. For example, safe online payment standards are an important consideration in online shopping. So, a common-for-all digital marketing campaign will work here. But if online payment is not yet popular in a region, businesses will have to think of incentivising customers to opt for digital payments. They must also emphasise digital safety.
Data Strategy
Data strategy has emerged as a specialised field of business management. It defines how a business plans to collect, manage, analyse, and report business data contributing to planning and strategy formulation and operational decision-making. The idea is to see data as a resource or asset and formulate a strategy to manage and use it. Despite using data analytics, many online businesses struggle to make the best use of it. The problem is the lack of a data strategy wherein our ecommerce strategy consulting services bridges the gap. If there is no vision and roadmap to use data for business improvement, tools and technologies are reduced to being just processors. As an analogy, this is comparable to not having HR strategies and yet believing that workforce management is going great because there is an HR department in place.
To sum up the challenges, we have also curated a short video on "Why only 2% of E-commerce Startups are successful??". Click here to watch.
ECommerce Business Models
Before starting an online business, convergence with the popular business models is essential. Here, a business model indicates whether the buyers are businesses or individual customers. This is from the perspective of the seller or the service provider facilitating the trading. Business and marketing strategies are affected by the business model that is followed. In eCommerce business models, readers should not get misled by the word 'consumer'. It does not refer to the entity that consumes but an individual (or appearing as an individual).
Business To Consumer (B2C)
B2C is the most common form of eCommerce business model. Products/services are offered to consumers over any eCommerce platform directly or via an intermediary platform. Businesses selling their products and services via another business entity also fall in the ambit of B2C. Thus, B2C also includes online marketplaces and aggregators.
Business to Business (B2B)
B2B is one business entity selling goods and services to another business entity. For example, mobile devices manufacturing companies purchase parts and equipment from various suppliers. The business model of the suppliers would be B2B. But the smartphone brand offering to sell its products directly to customers over their website or app would be following the B2C model. Our b2b ecommerce consulting services also caters to D2C business model wherein manufacturers sell directly to end consumers without any mid-mile i.e. retailer or wholesaler.
We have curated a video which decodes 6 Simple Steps to Start B2B E-Commerce Business. Click here to watch.
Consumer to Business (C2B)
In C2B, it is customers who offer to sell their products and services to business enterprises. Globally, C2B generates a massive trade volume but because individual sellers are dispersed, they usually do not appear in organised forms until an individual registers as a sole proprietor. Also, C2B is more common with services. Freelance professionals would be a good example here.
Consumer to Consumer (C2C)
When two individuals offer to sell products or services to one another, it constitutes C2C. Because we are talking about eCommerce, the transaction must be taking place. There are many eCommerce brands for C2C transactions serving the role of an intermediary service provider.
Hybrid eCommerce
The hybrid eCommerce business model is a relatively new concept than the ones discussed above. Here, the lines between the online and offline channels begin to get blurred. Businesses that adopt this model try to bring the best of both worlds. With online technologies, they seek to provide an easy and comfortable shopping experience. And with offline channels, customers are offered what can be better delivered in a physical environment. Take for example an online furniture store. Customers would be more comfortable if they could find some sort of physical validation for the products or the brand they are dealing with. Online furniture businesses could go hybrid. They may also open experience stores or design studios in potential market regions. And we have delivered online business eCommerce consulting services to a large number of clients. We have observed that such measures cover up a lot of perceptual gaps between customers viewing products online and actually making a purchase decision.
How YRC can help: a Glimpse to our eCommerce Business Consulting Services
We are a boutique retail business consulting firm. We have an experienced team of retail and eCommerce business consultants. We have served over 500+ clients in more than twenty verticals. YRC views its association with its clients as a long-term partnership for mutual growth and sustainability. We believe in working with close coordination with periodical review meetings and reporting. Our support services for online business eCommerce consulting are available round the clock. The service design and delivery is carried out by a team of expert retail and eCommerce consultants. Highlighted below are some of our services that have proved to be rewarding for our clients.
Business Model Development and Validation
Business model development and validation is one of the foundational services delivered by YRC. We have a team of experienced retail eCommerce consultants. Business modelling is a critical activity. It sets the tone of planning for many other important areas of work including business plans and business strategies. YRC explores, identifies, and defines the right value proposition for its clients. We also call it UVP or Unique Value Proposition. This is followed up by defining and mapping the value chain activities and the network of internal capabilities. These are required for creating and delivering the intended value to the market. In business model validation, our team of online retail & eCommerce consulting experts undertake the same process but with an approach of rigorous scrutiny and analysis to identify areas of rework.
CX Strategy and eCommerce Personalization
In retail and eCommerce consulting, we always maintain that the experience delivered to customers is a make-or-break factor. Even a small deviation in the core services could create a negative halo effect on the overall customer experience. With the presence of social media platforms, it does not take much time for the proliferation of customer experiences. Sometimes online marketplaces or their registered retailers resort to control the feedback mechanism. That is another blunder they commit. Instead, the focus should be on building business systems and strategies that strive to live up to the expectations of the customers. As expert eCommerce consultants, our goal is to formulate razor-sharp CX strategies that help clients make necessary operational adjustments and deliver a superlative experience to their customers in their shopping journey.
SOP Development
ECommerce is known for its transparency and quick and hassle-free services for customers. As experienced eCommerce consultants, we always stress that online businesses must hold these standards consistently. To achieve this, they must ensure that they have robust eCommerce business operations. Every process and operational activity should stand planned and mapped. Leaving any scope for error means leaving scope for brand tarnishing. And the tool to define and map business processes and operations are standard operating procedures for e-commerce. In our online business consulting services, our team of SOP experts and eCommerce business consultants follow planned and proven processes for mapping every operational activity which includes ecommerce inventory management, SOP for E-commerce Warehouse, online order fulfilment, online brand reputation management, customer service, etc. Our aim is not only to help clients run their business on robust and guided lines but also to make their enterprise process-oriented.
SOP-IT Integration
After the business processes and operations are defined and mapped, the SOP-IT integration must take place. The business software and SOPs must be synchronised. Otherwise, it will become impossible for the process owners to follow the SOPs using the business or functional software. That could prove to be catastrophic for any eCommerce business. As an eCommerce consulting agency, our role here is to define the requirements and specifications for SOP-IT integration. Within the ambit of our online business consulting services, if the assessments call for, our retail eCommerce consultants may suggest customizations in the software functionalities and relevant adjustments in the SOPs. We have curated a video on How to choose the right platform for your ecommerce business?. Click here to watch
Talent Management
The criticality of talent management cannot be undermined in any organisation. Talent management is a crucial part of our online business eCommerce consulting services. In eCommerce consulting, we also design organograms, carry out staff analysis and succession planning, draft HR policies and procedures. Our ecommerce recruitment consultants also help clients with organisational change management.
If you are curious to know about how to start a successful ecommerce business? And looking for best ecommerce consultants who can handhold you to start an ecommerce business, click here.
To know more about our online retail & eCommerce consulting services or if you have any service-related queries for our ecommerce management consultants or retail consultants, drop us a message and we will get back to you.
How to start an online business?
If you are researching "how to start an ecommerce business", then we shall help you decode this in depth.
After more than a decade experience in ecommerce consulting, our experts have decoded few must-have and good-to-have pre-requisites to start an online business:
First, talking about the must-have requirements:
Ecommerce Business Idea Validation:

What works offline may not work online. In online business there are no regional boundaries, thus every company big and small in your country or globally is your direct or indirect competitor. Thus, to standout in the crowd, having a niche in the online business is of key importance. Customers will remember you for this niche over other players. If they like the product and service then definitely you have repeat buyers. Online Market research is highly recommended to validate your business idea. To know more about online market research,

click here.
Financial Business Plan:

Financial planning includes knowing your CAPEX, OPEX, ROI and breakeven period. You must know the period until when you are going to burn your cash i.e. your breakeven period. 90% of ecommerce businesses failed because they did not plan or anticipate the investment required. Thus getting it built or vetted from an ecommerce expert is essential. Do not play darts blindfolded !!

Systems and Processes:

Online business sales are driven by reviews. Customers will buy for the first time due to reviews and repeat buying shall purely depend on your products. To build trust for buying for the first time, you need a good customer service team to take care of queries related to orders, delivery, returns, refinds, etc. Well-defined SOPs and software in unison are required to build an organised ecommerce company.

Sales & Marketing Strategy:

Online business is all about selling digitally. Online buying behaviour changes everyday, unlike offline sales. Your Go-To-Market strategy shall define the success of your brand and also the breakeven period. A bad strategy shall result in poor sales and your ROI period shall be extended with investments increasing at the same pace.

Website Development:

Which platform you must select? Which softwares needs to be integrated? How will the inventory be managed across various channels? and similar such questions do arise while building up your website. To know more on this subject.

Click here.
If you are still thinking about "how can i start an online business?", get in touch with YRC Experts to kickstart your online journey.
What do you need to start an online business?
To help you make this understand better, YRC experts shall highlight top reasons why online business fail? This shall help to understand the prerequisites to start an ecommerce business:
Poor understanding of your competitors:

Decoding about how your competitors are winning is of key importance. It shall also indirectly help you analyse your target group preferences. YRC market research expert can help you decode your competitors insights to develop a strategy to achieve competitive edge

Not aware of actual numbers:

Starting an online business is not just about investing in a website and inventory. There are numerous areas which are not anticipated by a startup which eventually leads to closure due to cashflow mismanagement. Thus an expert can guide the investment required for your business idea. It's important to invest the RIGHT amount. Cutting corners would lead your existing investments to go in vain.

Wrong platform selection for website:

78% startups have re-invested in replatforming their website. Mid-way they decide that the existing platform is not best-fit to their business model and thus invest money and time to change the platform, also resulting in loss of business during the transition period. An ecommerce expert can guide an appropriate platform as per the business needs. budgets and growth plan. To know more about platform selection,

click here
Outsourcing & Selection of right partners:

Online business can be operated with lean structure. Initially your core activities like warehousing & digital marketing can be outsourced. Key challenge is to find the best agencies to work within the given budgets. If any of these partners do not perform well, then your business goes back to where you started and your growth is hampered also putting extra pressure on your cash flows.

Negative Reviews and Poor systems:

Having poor systems is directly proportional to having unhappy customers in ecommerce business. Unlike other businesses, having the right softwares and SOPs is essential from Day 01 of your business. Many startups have failed by being ignorant to systems, anticipating to invest after they succeed, but it's the other way round: To succeed in ecommerce systems are required. A digital business cannot be run with traditional ways.
To know more about the other factors required as per your business model, get in touch with YRC ecommerce experts and explore ways to build a profitable ecommerce business.
How to start an online retail business? How to take an existing retail business online?
If you already have an offline brick and mortar business and you want to pivot or build an online sales channel, then following are key factors to be considered:
Omnichannel Retail:

Omnichannel retail is about being omni-present not only with your products but also your value add services i.e. your loyalty programs, discounts, offers, deliveries, etc. Being omnichannel is not just about selling online and offline. To know more about this, refer to the video curated by YRC on "What is Omnichannel Retailing?".

Click here
Technology to support online & offline business:

Out of stock situations, delay in deliveries, Website downtime, returns due to poor quality, delay in refunds, late replies to customer complaints, etc. There are numerous inconveniences the customer has to face due to poor processes and not implementing the right technology. This ends up in negative review and hampers your million dollar business for not investing in technology. A digital business cannot be managed with conventional ways, thus ensure you don't make this mistake and implement required technology from day 01. Don't go overboard to utilise all the latest technology such as AR/VR, 3D location mapping/remodelling, etc. Start with the essentials and scale the technology as business grows.

Inventory & Warehouse Management:

To ensure your fulfilment and delivery is gone on-time with the right SKU and correct quality, your warehouse processes are the backbone to support your SLAs. Ensure you have pivoted to processes to support the orders received online

Marketing Plan:

Omnichannel Retail Marketing Strategy is different from an only-ecommerce brand. There are various opportunities for omnichannel retail brands to reduce their CAC (Cost of Acquiring a customer). Thus, ensure you have the best minds working on your marketing plan.
To know more about retail and ecommerce business, get in touch with YRC Retail & E-commerce Experts.
Check out videos curated by YRC Team for retail & ecommerce 10X Growth. Click here.
Scarters
Raymond Custom Tailoring
Kayfi
Aditya Birla Grasim Chemicals
Nana Direct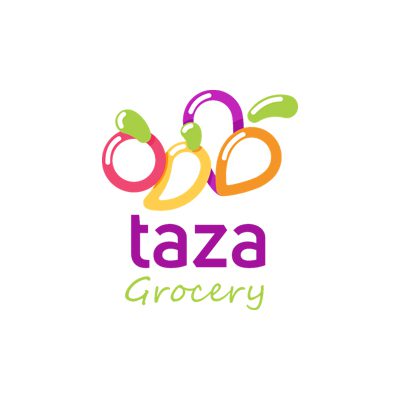 Taza iq
Landscape of Demand for Electronics Products Electronic devices and equipment like smartphones, laptops or electrical home appliances like microwaves and refrigerators are no longer the true reflectors of urbanisation. In today's world, electronic products can be...
read more