Education Industry Consulting
When we were kids, we used to have maximum 3-4 sections for each standard named as section A, B, C, and D. But it seems that the 26 alphabets will soon fall short. The change is not only in terms of an increasing number of students who enrol in different educational institutions from kindergarten to colleges and universities every year. There is also increased pressure on the educational institutions from authorities, parents, students and the society on matters like fees structures, infrastructural standards, quality of education and teaching methodologies, quality of teachers, board affiliations, healthy student to teacher ratio, facilities, co-curricular activities, etc.
In light of the new and dynamic standards and expectations from schools and other educational institutions, the need has come for these entities to level up their managerial and operational capabilities. The responsibilities are immense. However, there are problems and challenges which make it difficult for the schools and other educational institutions to act on the lines of professionally-managed organizations.
Struggling areas for today's Educational Institutions
Change in Perspective
The schools and other educational institutions can no longer be run by ordinary managerial and operational capabilities and systems. These institutions need to be managed as professional organizations now. And if anything has to change first, it has to be the perspective of the trusts and managing bodies who run these institutions.
Weaker Hiring Systems
Gone are the days when qualifications and references played the make-or-break in staff recruitment decisions. If you want good teachers in your school, you must go beyond their qualifications and also assess their interpersonal skills and abilities and their passion for the subjects and teaching. The same diligence is applicable in the recruitment of the administrative and operations staff. All the critical requirements and criteria must be included in the job analysis report and then made a part of the hiring process.
If you want to hire the best staff, you will have to look beyond the local boundaries and invite candidates from all over the country who are willing to relocate. Salaries and benefits also should not be a barrier for the right candidates.
Insufficient Training and Development
Without training, even the best recruits are not 100% fit to the roles they are hired for. And from time to time, teachers and other staff also need to upgrade their knowledge and expertise to keep up with the developments made in their respective fields. It is rare to see educational institutions putting the requisite efforts towards staff training and development.
Reporting, Performance Management and Audits
We show interest in how a student fared in his or her tests and examinations. What about assessing the performance of the teachers and the institution itself? The entire back-end machinery of an educational institution works with inputs from many entities – teachers, administrative and operations staff, and the institution as a whole. So, there is a perfect case of evaluating the performance of not only the students but also of all the other actors. Whether your school canteen is maintaining the standards or not, how will you know? Whether your teachers are impartial to students in their classes or not, how will you know? Most educational institutions do not even have timely, effective and active reporting mechanisms. There is a critical requirement to have strong reporting systems, PMS for employees, and robust periodical audits.
Inadequate use of Technology in Operations
With increasing numbers of students and locational presence, the task of managing an educational institution keeps on getting complex and bulkier. There will be corresponding increases in the strength of teaching and non-teaching staff, more classrooms, more buildings and infrastructure to manage, a higher number of school buses, more housekeeping and security requirements, more administrative tasks, etc. And then there is the need for maintaining consistency in the standards of service across locations. Without the aid of technology, managing the operations of an educational institution is a daunting task. Having the requisite IT-systems and system integration has become quintessential.
Inadequate Efforts to Reflect their Position
Increasing smartphone and internet penetration, social media, and the internet now keep people glued to their smartphones. The world of business realized this long time back and the field of digital marketing grew leaps and bounds. If educational institutions are to reach out to parents and students irrespective of geography, they cannot afford to ignore digital marketing and strengthen their online presence.
How YRC can help: a glimpse
Human Resource Management
– Performance Management System
Our PMS solutions are customized keeping in mind the clients' requirements. Different sets of job profiles have different performance-related requirements and thus, they need to be assessed through unique lenses. For instance, the performance of a college professor cannot be judged on the same scale used to evaluate the performance of a kindergarten teacher because their job descriptions and job specifications are different. They will be having different KRAs and KPIs. However, designing and carrying out PMS for an entire organization can be a huge task. We resolve this issue with SOPs. Our PMS solutions are designed to map the entire range of PMS operations from A-Z for all the job profiles in all the departments in definite terms of implementation standards towards achieving the correct and intended performance assessments. If you do not map the PMS process in a systematic and comprehensive manner using SOPs, it will be chaotic for your HR staff to smoothly carry out this important organizational activity.
– Payroll Processing
If you are running a large educational institution, you will know what your HR department or your HR/Admin and Accounts personnel go through at the end of the month completing the salary disbursal process. If you are still working with physical attendance registers and manual checking and calculations, you just might not be utilizing your HR resources for the organizational advancement of your institution. This is the same reason why so many companies that could easily get its payroll done in-house opt to outsource it. We offer payroll processing services with the goal of delivering error-free payroll calculations, disbursal and reporting to clients' specifications. We define this process using robust SOPs clearly outlining the sequence of activities, the stakeholders involved, details of the tasks and the expected standards of output, and timing and deliverables. Without SOPs or a well-defined operational roadmap, your salary disbursement process is likely to be more time-consuming, hectic for HR, and prone to errors.
Standard Operating Procedures (SOPs)
If you seek to transform your educational institution as a professionally-managed organization, you will need to focus on becoming a process-driven enterprise through extensive use of SOPs not only for the Human Resource Management but for all the functions and processes. SOP is a powerful tool of management that is rigorously used by business and non-business organizations. The processes in your institution will become definite and clearer. There will be a better fix for accountability and responsibility. The workflow will be smoother and it will also lend the element of operational continuity. Monitoring and supervision will also become easier.
IT-System Integration
Defining the processes using SOPs is the task only half done. The policies, processes and procedures with which you intend to run your institutions must also be integrated with the IT systems and software in place. Otherwise, the SOPs will only remain on the papers and never see the light of the day when it comes to how the operational activities are actually carried out in your institution. Our process experts shall assess the IT requirements and analyze the existing software systems in bringing forth upgradation requirements.
Digital Marketing Strategy
It is blatantly apparent that people around the world now spend more time on the internet. They are getting more things done online than ever before and the trend is only going up. With that, it becomes important that your institution has a strong online presence. This game now has a label and it is called digital marketing. Our experts will ensure that you have a strong and effective digital marketing strategy in place to reach out to your online audience via SEO, social media, content marketing, email marketing, etc. With the use of analytics, our team will keep improvising the efficacies of your digital marketing efforts.
Franchising
Another essential strategy for growth and expansion where YRC can help you is franchising. We formulate franchise expansion and marketing strategies, prepare franchise business plans, help in franchise search and selection, develop process manuals, and assist in drafting franchise agreements.
What is different with schools and other educational institutions is that they shoulder the responsibility of building the next generation. So, they have a big moral responsibility of ensuring that their institutions stand up and deliver to the expectations of the stakeholders involved meeting the modern requirements of the education industry. And if they are to achieve this, it is not only their intent but also the organizational systems they build to manage their institutions that will determine their legacies and the imprints they leave.
To know more about our services or if you have any query, drop us a message and we shall get back to you.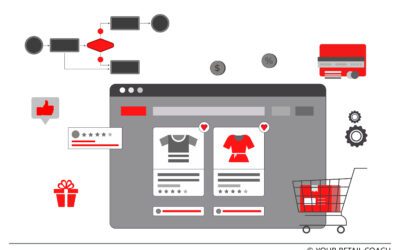 Fashion, ECommerce, and SOPs went to a bar……. If you are planning to start an online fashion business, you must be planning for a lot of things - business modelling, development of the business plan, technology, manpower, suppliers, etc. And if you have not already,...
read more