Furniture Industry Consulting
Furniture | Home Furnishings | Home Decor Industry Consulting
Before getting into the industry and business-related aspects of the furniture market, it is worthwhile to understand the role and need of furniture for humans living in a society.
Households are the biggest consumers
The biggest consumers of furniture products are households. Furniture occupies an overwhelming majority of space in houses with sofa sets, dining tables and chairs, study tables and chairs, desks, beds, dressers, stools, bookshelves, organizers, benches, nightstands, TV stands, shoe racks, mudroom lockers, etc. If the furniture is removed, a house gets empty and unadorned. Furniture completes a house with its utilities. It makes living supportive, easier, comfortable, organized, and stylish in what otherwise are vacant spaces with walls and ceilings and doors and windows. Offices and hotels/hospitality services fill up the remaining market demand for furniture.
Why we cannot do without furniture
Furniture plays an important role in residences and commercial institutions. Without a suitable bed, a good night's sleep is difficult. Without a well-equipped workstation, an employee may not be able to perform his desk job with the bare minimum comfort. A customer will not prefer to stay in a hotel room whose main door has a broken knob or an uncomfortable bed.
Overall problem statement of the furniture industry
The indispensability of furniture in domestic and commercial setups makes it an all-season, high-demand market. But the industry comes with its unique set of challenges placed throughout the supply chain. The various businesses involved in the furniture supply chain are manufacturers, suppliers, assemblers, and retailers.
Bulky nature of furniture products
Furniture products are bulky by nature. This creates problems in merchandising, handling and transportation. The problem compounds with physical stores but online retailers also have to pay their warehouse bills. With limited space, businesses have to be specific and strategic with merchandising. Even with favourable demand forecasts, all products cannot be stacked up in stores or warehouses.
From storing and packaging to delivery and/or assembly, the risk of damage to products always remains high. Even a small damage means return or replacement. Such products have to be sent back to warehouses or workshops causing more expenses and more working hours. Investments remain locked with defective products till correction and sale.
Inventory management in customized furniture
Custom furniture is an effective, niche-oriented business approach. Unlike in the case of ready-made furniture where the options of customization are limited, in custom furniture, customers can go to great lengths in specifying their needs in terms of design, colour, quality of wood, etc. But in both cases, inventory management poses a big challenge to businesses. For workshop or production-based retail businesses, with an increasing degree of differences in customization requests, it becomes difficult to pre-assess the inventory requirements. Storing inventory in anticipation also does not make business sense as investments would get stuck for an indefinite period. In the case of ready-made furniture, even though customizations are limited, the unused parts or add-ons get to play the odd man out.
Returns and replacements
Given the bulky nature of furniture products, especially those made of wood or steel, returns and replacements do not bring a genuine smile despite the best of efforts. In the case of returns, refund of expensive products is a straight loss of sales and stressful for operational liquidity. Replacement saves the order but invokes a repeat of the entire order fulfilment process with the additional task of picking up the defective product from the aggrieved customers.
Challenges in the brick and mortar model
A huge share of the global furniture market falls in the ambit of the unorganized sector. This means such businesses are yet to be synchronized with the mainstream developments taking place in the industry. Most of these businesses are MSMEs by volume and revenue. Only a handful of local brands operating in the urban centres carry the expertise and financial prowess to aim for scale and expansion.
Many conventional furniture businesses undermine the strategic significance of a strong organization. These businesses exhibit weaker middle-level management. In most cases, the owners are involved in the routine operations and handling of employees. Business owners must be focusing on long-term business goals and vision. A strong middle-level management helps business owners to focus on the future of business and addressing the bigger issues at hand.
Challenges in the furniture eCommerce model (Online furniture business)
A big underlying challenge of the furniture industry is unsparing to the eCommerce retail businesses as well. It is always cumbersome to handle bulky furniture products irrespective of whether it is carried out by an in-house team or a third-party service provider. Eventually, it is the product that has to move. This weighs heavily even on the eCommerce-based inventory-light business models. Even if there is a potential market in a different city or a country, it also needs to have the required logistical facilities and services.
The function of on-site assembly of furniture has emerged as a tough operational challenge for the online furniture businesses in the retail space. From missing parts to lack of SOPs and training, customer experience goes for a toss when they have to wait for hours to get their purchase in one piece.
Challenges in the hybrid model
In the last few years, traditional businesses and new-age online furniture business startups have started aggressively implementing omnichannel strategies in the furniture market. The hybrid model allows businesses to make choosing and purchasing furniture easier for customers with the aid of eCommerce platforms and technologies or even brick and mortar furniture studios.
But the problem crops up in the supply chain activities and inventory management. The physical problem of the bulkiness of furniture products plagues the hybrid model too. Irrespective of the business model, effective supply chain management in the furniture retail industry is a critical requirement.
Managing inventory for both channels simultaneously is a challenge. Without centralized hubs acting as fulfilment centres and workshops, businesses end up investing heavily in inventory purchase and storage and scattering inventory over transit. The hybrid model calls for a major change in how businesses see their supply chain and inventory management strategies.
How YRC can help: a glimpse
Established in 2012, YRC is a boutique retail and eCommerce consulting firm. We design and deliver business solutions for our clients. In furniture business consulting, our service areas include market research, business modelling, business plan development, business strategy, SOPs, organizational structuring, and franchise consulting. We follow processes and engage professional and experienced furniture consultants in service design and delivery.
Within the furniture and home furnishing industry, the sub-verticals that we cater to include indoor and outdoor furniture, home décor, office furniture, premium home furnishings and furniture, affordable furniture, specialised furniture, modular & wooden furniture, kitchen furniture, etc.
Market Research
YRC delivers an insightful report comprising action-recommendations for better business and marketing planning. In furniture retailer business consulting, our team of market research experts go into comprehensive levels of market segmentation on the ground of channels of distribution, product lines and product categories, consumer groups, product features, etc. The high degree of segmented view of the target market presents better opportunities to comprehend a market for more effective marketing strategies.
Business Model Development
In business model development, our team of furniture business consultants carries out a careful SWOT analysis and study of the market research report to seek and define a strong UVP. A strong UVP is critical for the sustainability and competitiveness of a business model. After identification of UVP, the team maps the roadmap of creation and delivery of the intended value offering through a network of value chain and internal capabilities. This mapping helps in the later stage of business planning and formulation of the functional strategies.
In furniture industry consulting, various types of business models that we have expertise in include online furniture, furniture retail, furniture manufacturing, furniture D2C, furniture exports, omnichannel furniture, furniture franchising, etc.
Business Plan Development
In business plan development, YRC assesses and prepares the financial implications and projections of carrying out the business project or the business idea. Various financial aspects included here are capital requirements, operating expenditure, ROI and break-even analysis, revenue and cash flow projections, purchase planning, and more. The report is useful for pitch deck and is also meant to serve as a financial action plan and lend financial preparedness.
Franchise Consulting
In franchise consulting services, we help clients define their franchise expansion strategies, prepare the financial projections and assessments, provide assistance in franchise partner search, draft franchise legal agreements, design and implement SOPs, and establish robust audit processes. These services are intended to improve the business management of furniture shops and stores operating under a franchise arrangement. Control is a big factor in franchise versus company-owned stores in the furniture industry. Our team of offline and online retail furniture business consultants work in close tandem with our clients for crafting agile business solutions.
SOP Development
Most of the operational challenges that businesses encounter in the furniture industry are resolved when SOPs are implemented. From the handling of bulky products to unpacking and assembly, SOPs simplify complex operational activities. Not just employees, even customers benefit from product SOP manuals. SOPs also provide the foundation for automation in business and help define the specifications for the required furniture retail management software. As a part of our furniture business consulting services, in SOP development, our focus is on creating routines, achieving standardisation, lending process orientation, and building a robust furniture retail management system for businesses. These SOPs are also useful as inputs for defining the job description of retail furniture store managers and other employees.
To know more about our furniture business consulting services or if you have any queries for our furniture consultants, drop us a message for a callback.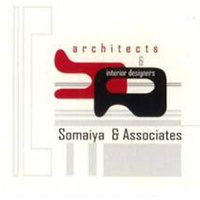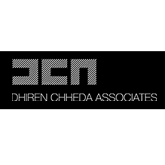 Get Advice for Furniture & Home Furnishings Business
Archaeological researches have estimated that human beings began carving furniture using wood, stone and animal bones around 30,000 years back. In the present day context, furniture refers to any movable object which can support various human activities like sitting,...
read more