I) Challenges faced by Gym & Fitness Club Industry
#1. Business Model Feasibility
The opportunity to open a new fitness and gym center can be rewarding, if you don't forget the basics. It is vital to develop a business model that works before jumping on to decisions. Feasibility studies must be performed to ascertain the focus area of the gym or fitness club, besides making challenges meet. Business models can help to define the service pricing, offers, rentals, marketing budget, any cap on operating costs and much more. Retail management consulting service provider Your Retail Coach (YRC) specializes in gauging the feasibility of existing opportunities and the viability of investments made in the long term.
#2. Lack of Service Standards
Each fitness club or gym branch has its own way of working. Customers experience significant differences in the way they are served and assisted on account of this, at different branches. As there are no structured processes for different departments of the gym or fitness center from customer entry to client servicing, customer support and even customer relationship management. Poor service standards hamper the brand image, sales and inevitably the company reputation. Most gym and fitness centers depend on their staff and are people dependent. Customer service is excellent, when key people are around. But there are several downsides to choosing this model. If there is a resignation or retrenchment, staff are missing from key posts, stunting growth and making expansion extremely nonviable.
#3. Hiring the Right Talent
Even individuals have little knowledge about fitness and health work in the gym or fitness club industry. Most fitness centers and gyms lack standards for hiring talent. Fitness clubs and gyms hire people based on word of mouth recommendations; they lack recruitment policies, joining standards, skill tests, induction or training. Consequently, the quality of service is impacted and knowledge standards are compromised. An SOP for the retail business in the health and fitness sector offers incredible benefits for organizing your recruitment, selection, training and on-boarding systems and processes.
#4. Rising Competition
Gyms and fitness centers are fast becoming a buzzword and the fitness industry is booming. This is the plus point of joining the upwardly mobile industry. But the pitfall is the rising competition. A lot of brands are emerging, with corporate support and partnerships. To remain at the top of the ladder, you need to plan your operational and procedural systems and processes. Streamlining processes can be a solution for remaining competitive in a cut-throat industry.
#5. New Technologies
Fitness center consultants are helping companies to adopt technologies and digitalization in the fitness sector. As the market becomes more consolidated, the focus is on implementing technologies to help gyms and fitness clubs serve customers better. Accessing fitness through internet and smartphones is a critical factor in surging demand for health and fitness products or services. Mobile-based app services even permit individuals to schedule workouts and training sessions at gyms and pick slots they would prefer. New corporate cultures are emerging where companies stress employee fitness and offer memberships to gyms and health clubs. Fitness & health clubs and gyms are now a standard addition to residential complexes in metros, tier-1 and tier-2 cities worldwide. There is also greater demand among consumers for home gym equipment and services sold via online apps and portals. Organized players have offered newer business models and this has resulted in greater consolidation in the market. But adopting these new technologies requires careful planning, implementation and execution. For this, retail business consulting experts are absolutely essential.
II) How YRC Can Help Your Gym or Fitness Club?
Your Retail Coach develops business plan & standard operating procedures for gyms and fitness clubs. So, are opting for opening a health center, a gym or a fitness center and looking for management consulting services provider? Talk to YRC and get advice to achieve your business goals. Staying competitive is the key to grow your business, and SOPs can help your business to function effectively. If you are looking for SOP of a retail store, fitness center or health center, YRC specialists develop SOPs for business functions like purchase, sales, accounts, hr, crm, information technology, housekeeping, security, admin and customer service. Organize your health center and fitness club in an effective way to achieve scale and operate multiple centers.
III) About GYM & Fitness Club industry
The gym and fitness club industry is growing at a rapid pace, as the health goals are multiplying and everyone wants to be fit. Given the enormous growth of the industry, and the continued emphasis on health and fitness in society, this is going to be among the fastest growing industries in the coming decades. But only those brands that can change with the times can take advantage of it, being disruptors in a competitive industry which necessitates agility. As per Statista, the revenue in the fitness segment along will equal USD 1640 million by the close of 2019. The research group estimates that revenue for the gym and fitness club industry is expected to show a cumulative average growth rate (CAGR from 2019 to 2023) of 6.6% leading to a market volume of USD 2118 million by 2023. Undoubtedly, the largest segment of the fitness industry is wearables, with a market value of USD 1446 million in 2019. Many startups are now targeting consumers across niches and age groups in the fitness centers. Fitness brands offer everything from wearable fitness devices to digital platforms, where individuals can sign up for open memberships of gyms to exceptional fitness equipment. So, while the industry is growing, it does have a lot of challenges in place.
Get Advice for GYM & Fitness Club Consulting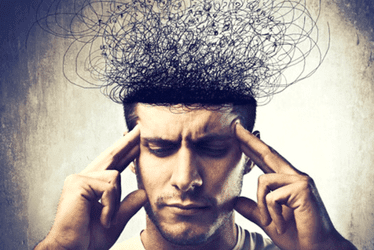 Unlike in case of startups where everything is planned from the scratch, in a franchise business, the franchisees get to work on a predefined ready-made business platform which saves them from the struggle and hardships of starting a business from nothing and help...
read more