GYM & Fitness Club industry
This industry is growing enormously as the awareness of becoming healthy is spreading like wild-fire. Every person has a "health-goal", either to reduce weight or to gain some, to make six-pack or to lose some inches. This is undoubtedly going to be one of the fastest growing industry of the next decade but only the brands which are changing with times would be able to take the advantage of it. The grass looks greener but equivalently agile.
Those mom & pop home-based fitness centres would probably just survive but if you are actually looking at profits, you must have an organized "process driven" company to make it large.
Challenges faced by Gym & Fitness Club Industry:
Business Model Feasibility:
The aura of opening up a new gym or fitness centre itself is so exciting that you sometimes forget the basics. It is of utmost importance to develop a "Business Model" before jumping on to any of such decisions. In most cases, the feasibility study is not performed and then the challenges of meeting the ends, starts. Business Model helps in defining the service pricing, the offers, the marketing budget, the affordable rentals, the cap on the operating costs and much more. At Your Retail Coach, our experts help not only in gauging the feasibility of the existing opportunity but also in assessing the long-term viabilities of the investment made.
Lack of uniform service standards:
Each branch has its own way of working & the customer experiences significant difference in the way they are assisted. There are no structured processes for the departments, from customer entry to customer service to customer exit to customer relationship management. Lack of service standards hampers the brand image, the company name and invariably the sales. Most gyms & fitness centres are people-dependant and the customer service is excellent when those key people are available. This makes expansion extremely un-viable & growth gets stunted.
Any person having little knowledge about fitness, claims to be fit to work in gym or fitness industry. Most gyms or fitness centres do not have any standards for hiring talent. Since there have not been any recruitment policies, skill tests, joining standards, training or induction, the quality of service is surely affected and the knowledge standards are compromised.
At Your Retail Coach, we develop "Business Model Feasibility" for gyms & fitness centres, which would be the deciding factor of whether we must start the business in that location or not. Once business model is feasible, we develop SOPs i.e. "Standard Operating Procedures" for ensuring every department like sales, purchase, accounts, IT, HR, CRM, Housekeeping, Customer Service, Security & Maintenance are run in an organized way.
Get Advice for GYM & Fitness Club Consulting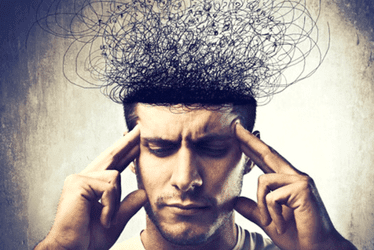 Unlike in case of startups where everything is planned from the scratch, in a franchise business, the franchisees get to work on a predefined ready-made business platform which saves them from the struggle and hardships of starting a business from nothing and help...
read more