About the emergence of health and fitness prioritization
Not a long time ago hitting the gym or playing a sport was received as a hobby or to look better in terms of the physical structure of the body. In the blink of a decade, this perception underwent a continental shift. People now realize that physical well-being is more important than looking better physically. Fitness activities are no longer treated as a hobby but an essential part of life. Education, awareness, and experience played a big role in creating the much-needed levels of health-consciousness among the people. Yes, there are people who go to gyms or fitness clubs for fancy and professional reasons but they represent only a meagre section.
The millennials, who are now in their 30s or 40s, have witnessed the health-related issues of the previous generation. They have learnt that health abnormalities can pass on genetically to them from their parents. They might have also seen their friends and colleagues catching diseases early on in their lives. They have witnessed the hardships patients and their families have to go through physically and financially during the period of treatment and recovery.
The need for health and fitness activities is more strongly felt in urban cities. The working-class people have hectic schedules. They have more professional stress than ever before. The work-life balance is missing for a majority of them. For so many short-sighted valid reasons, work tends to get higher importance than health while leading a robotic pattern of living. Ignoring health for a long time could mean inviting health-related abnormalities. People realize this now.
All these factors led to the emergence of a huge market for gyms and fitness services. And as the market developed, service providers also began to emerge. Today, the health and fitness industry comprising gyms, fitness clubs, wellness centres, sports clubs, etc. play a crucial role in providing the necessary products and services to customers.
But over the years, the industry has also become mature and more competitive. From full service, high-end facilities to covering only the basics, there are plenty of businesses competing with one another in every place. So, how does one stand out in the crowd? How to attract more customers? How to expand the business to new markets? How to be profitable? Questions like these spare no one and every business must find its way out, with or without the professional assistance of fitness business consultants or gym consultants. And in health club management, there are no standard fit-for-all marketing strategies for gyms and fitness clubs.
Challenges for gyms and fitness clubs: Need for change
Quitters
As common as New Year resolutions are customers who quit their fitness regimes. It adversely affects the flow of business revenue. This is a concern in the backdrop of expensive real estate prices and most gyms and clubs have to pay their rents and other fixed operating charges. Many businesses resort to annual membership schemes but then they do not find many takers because those customers who know they might quit may not prefer to invest heavily. Even for the motivated ones, they may try to check out the services for a month or two before committing themselves to annual membership plans. Free trials and free consultations are also not of much help here.
Quality of customer service
The service industry in general has raised the bar of expectations customers carry from brands and their representatives. And when the expected standards are not, customers do not hesitate to turn away. Barring a few professionally managed health and fitness clubs in the big cities, the customer service levels are dismal in the majority of the rest. This even includes the big banner franchises operating in the small cities. In many cases, the poor show begins from the security and reception counter itself. There is no mandate that security staff cannot carry a smile or a friendly approach while still maintaining the protocols. Many times, employees can be found gossiping in the reception area. Employees exhibit the lack of proper training for their jobs with missing SOPs and protocols aimed at delivering a superior customer experience.
Quality of trainers
In the fitness and gym business, owners and managers must realize that customers not only expect their trainers to be good at the workouts but also in their communication and mannerisms. The issue is again rampant when gyms and clubs are not professionally managed. And whenever such voids are exposed to customers, it indicates the absence of soft-skill training to the trainers. These are the subtle areas of customer experience where businesses can leave strong positive imprints.
Lacking standardization
While more branches and franchise expansion are smart ways to grow a business, gyms and fitness clubs must be cautious about how these branches are being run. The infrastructure and services must exhibit consistency across the branches.
Standardization helps ensure that business operations are being carried out following the company-established policies and procedures across all the branches. This gives better control to business owners and their management teams over the operational activities of a brand. It also brings a higher degree of certainty in ensuring that the intended standards of performance and output are achieved in the functional departments in all the branches. The key output of all these efforts is reflected in the service delivery and customer experience. Customers would not care much if a branch is company-owned or owned and operated by a franchisee. They expect the services to be of high and consistent standards.
Poor focus on hiring
Health and fitness is a mature industry now with its unique business requirements. This changes how employees are being hired by businesses in this industry. To exemplify; one important variable is consumer behaviour. A customer has a different set of priorities when s/he visits a bank or a movie theatre. The same set of priorities would not apply when the same customer visits or is approached by a fitness club. However, we often get to see the contrary.
In many gyms and fitness clubs, the principles and standards of recruitment are being overtaken by word of mouth recommendations and other informal routes. This is an uncertain way of working in business because what could have been done in a more result-oriented manner now has been done arbitrarily. This is leaving to chance the quality of service that will be delivered by the recruits. Professionalism is now essential in gym fitness club management and administration.
But most gyms and fitness clubs get stuck with what they started with. A big reason for stagnation is not having leadership roles in the business. Business owners of gyms and fitness clubs need not necessarily be masters of marketing and business growth and development. It is common to see gyms and fitness clubs that once attracted everyone in the town at the time of launch begin to lose their business to new players.
Need to go digital
In the backdrop of the ever-growing popularity of the internet and smartphones, many gyms and fitness clubs now offer customers the convenience of managing their services over mobile applications and websites. Customers can avail many facilities online like registration, selection/change of trainers, scheduling of workout sessions, keeping track of their performance and goals, making payments, buying health supplements, etc. For product-based businesses, the need to go omnichannel is no less important than it is for any other retail business. With tight schedules and the rising trend of doing workouts at home, there has also been an increase in the online demand for gym and fitness equipment.
Lack of focus on corporate and residential markets
Many companies emphasize the importance of the health and fitness of their employees. Along with the in-house sports facilities and corporate fitness centres, employees are also offered memberships to gyms and health clubs.
In the new-age residential complexes, amenities like gyms, fitness facility centres, yoga centres, jogging tracks, and swimming pools have become a standard addition.
In gym and fitness clubs consulting, many experts now also recommend businesses to add product offerings for diversification and development. The suggestion works because, in conditions like lockdowns, curfews, or bad weather and traffic, it makes sense to customers to have a mini workout set up in their homes.
How YRC can help
Your Retail Coach (YRC) is a boutique retail and eCommerce consulting firm. We offer health club management and business consulting services to gyms and fitness clubs in the areas of market research, business modelling, business plan, strategy, operations, franchise, and talent management.
In gym and fitness centre consulting services, our first and foremost prerogative is to give clients a clear and comprehensive picture of the market in question. Market insights are essential for building a sustainable business model. We define the broad vision and roadmap for creating and delivering the intended value to customers with an eye on efficiency, revenue, and profitability.
Financial assessments are an important component of our fitness management consultancy services for gyms and health clubs. Here, we carry out various important financial and commercial forecasts and analyses. The objective is to help clients foresee the financial and commercial picture of their intended business projects and decisions.
Gyms and fitness clubs also need to have various essential functions or departments like services and operations, marketing, IT and eCommerce, HR & administration, finance, etc. We offer assistance in defining the business strategies that lays down the functional roadmaps required to run the business.
At the operational level, we design and develop the SOPs (Standard Operating Procedures) for carrying out the business processes and operations. The goals here are to achieve standardization and process orientation.
In talent management, we cover organizational design, staffing analysis, recruitment, defining HR policies and procedures, and change management.
To know more about our gym and fitness clubs consulting services or if you have any queries for our gym and fitness business consultants, drop us a message for a callback.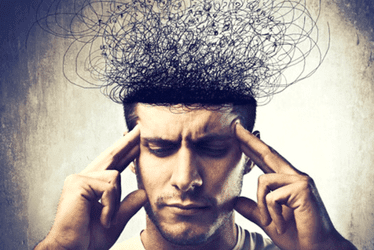 Unlike in case of startups where everything is planned from the scratch, in a franchise business, the franchisees get to work on a predefined ready-made business platform which saves them from the struggle and hardships of starting a business from nothing and help...
read more