Business Process Management (BPM) Consulting Services
BUSINESS PROCESS RE-ENGINEERING
Build Strategies to achieve your vision and align your operations to support the same
How we will?
Your Retail Coach, a Business process management consulting company based in Pune, having its strong foothold in the Retail Sector, designs Strategy & Operations not confining only to a single department or vertical but having a holistic approach towards the entire organization. Its Business process management (BPM) works in a methodical and business solution approach to make an organization's workflow well-organized and more capable of adjusting to an ever-changing environment. We at YRC play the role of your business strategy consultant and evaluate the existing strengths and capabilities and build strategies to upsurge the same. Our able Team of Professionals provides short-term as well as long-term solutions to real time issues faced by the organization in today's competitive world. Our business process management consultant services focuses on our clients' most critical issues and opportunities. We not only design strategies, but also guide our Clients with precise operational implementation planning.
Operational Alignment
Devising the strategy & building up the operational capabilities, both inherent as well as external, to support the company's core vision and short term as well as long term objectives. You can use our business process modelling techniques to help improve your business performance and grow with new and better ways of doing things.
Change Management
Our Business process management has proven to be a beneficial tool and is a valuable investment for the growth of the organisation. The wave of Change must run throughout the departments, hierarchies, people and capabilities, for the up gradation of the organization and upliftment of the teams for attainment of the desired goals.
Customer Delight
From satisfaction to delight, the customers demand has been monumental in altering the organization approach. Building a customer-centric organization is our mission. Our business process management solutions allow all the processes to run smoothly and effectively.
SOP Excellence
Transforming the traditional approach to a completely process-driven approach is our effort. Our Team of business process management consultants, advocate the industry best practices and solutions best fit for your organization, across your organization thereby assuring operational excellence.
Strategic Alms
Company Vision, Mission & Culture, Business Process management services, Re-engineering, Organisational Framework, Financial Consolidation, Strategic accounts planning, strategic technology planning, Due diligence, Statutory compliances, Industry Analytics, Operational Planning.
We at YRC have played the role of business process consultant to achieve process excellence. We also help our clients by being their business coach. Over the years we have built our reputation as one of the best business coaches in India.
Get Advice for BPM Consulting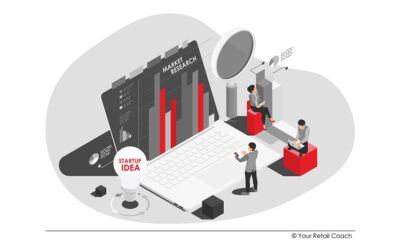 A secret to success every start-up should understand Secondary market research revolves around the collection of market statistics, demand, and supply curves for the past few years, decoding the recipes of your market competitors' success, gathering the stats about...
read more
We work only for Visionaries.