Distributors & Dealers Industry
I) Challenges faced by Distributors & Dealers
#1. Cash Flow Management
Have you ever felt that we are doing good business, but still our vendor payments are delayed??? Stop immediately… Sit back and analyse… What are your capital investments, your operating costs including rent, salaries, interests etc.? Dealers and distributors do fall prey to this trap because of the thin margins and unorganized way of working. YRC can help them to organize and streamline operations for better ROI.
#2. Inventory Management
Inventory Management is the key for dealer & distributor industry as the margins are thin and volumes are high. Inventory Management involves record keeping of inventories in hand, product-wise, category-wise, location-wise and price-wise. Dealers & Distributors still work in an unorganized way where most of the records are manually maintained. In some cases, they haven't counted and verified stock for years together. Since they do not have an organized way of maintaining stock, most dealers and distributors get stuck up with excess inventories, unwanted & damaged stocks & unaccounted inventory. Obtaining Inventory Control Consulting is of key importance, who can assess the right fit software solutions and define standard operating procedures for Inventory Management and Distribution Centre.
#3. Distribution Center Management
The distribution centre or warehouse layout is made & maintained in an unorganized way. There are no specific areas defined for new stock, damaged stock, defective stock, scrap or stock inward. As the warehouse or distribution center is ill-managed, the operating cost in terms of space and people go high. And since the products are not easily accessible, excess goods are ordered and that affects the investment and cashflows as well. Well organized distribution centre by developing SOPs aligned to efficient layout for flow of goods, is the only way to go forward in this industry.
#4. Choosing the Right Product
Products suitable for distributors and dealers must have a large potential customer base. A distributor is unlikely to do a good job selling a product with only a handful of customers demanding it. Custom tailored products can be harder to sell via distributors. The broader the customer base with standard needs, the greater the value of the distributor network. Additionally, rapid delivery and service should be assured. Downtime needs to be averted and this makes prompt delivery essential. To evaluate whether your product is ideal for a distributor model, rely on a top supply chain consulting company.
#5. Choosing the Right Dealer/Distributor
Digital dealership is gaining credence rapidly. Most industrial producers think of geographical coverage, instead of assessing the suitability of the dealer/distributor for their business model. In restricting themselves to traditional distribution models, the producers neglect to take on an omni-channel approach. Choosing distribution networks is all about understanding what relates to the customer best. For example, companies like Deere and Caterpillar use different distributors to serve different market segments and product categories in the same geographic territories. Producers need to focus on distributors who can serve specialized market segments. Producers should also be aware of market segment potential and geographic territory. Comparing the potentials with actual sales for distributors is the key here.
#6. Life Cycle Changes
Most manufacturers and producers do not understand that selling needs for products change across the lifecycle. The industrial producer has wrong distributors for the stage the product is in, many times. Often, a product unknown to the market requires specialized distributors that provide technical assistance. As more applications for the product develop, however, the know-how becomes widely available in manuals and handbooks, reflecting common knowledge. For any given product, the journey from innovation to obsolete status ranges across 05 to 15 years, and even less in today's rapidly changing dynamics. One type of industrial distributor could succeed with a product for a long period. As the product becomes standardized and matures, less specialized knowledge is needed to sell it. At different points in time, off-the-shelf delivery times and price may become more critical. Expanding distributors in non-exclusive territories is the key here.
#7. Getting Products Specified
Distributors may not get products specified. In unusual cases, this may not be so. But bear in mind that if specification processes are not carried out, industrial distributors will not receive orders. As industrial distribution channels remain outside the company, management policies governing these cannot be administered and developed routinely. Distributors are independent and own 100% of their business, generally. Industrial producers must develop policies that are in line with this. For formulating the right distribution strategy, industrial producers must know who their ultimate customers eventually translate into. Some producers require dealers to report sales by part number, location of billing and customer, as well as the destination. This helps in providing an effective market analysis for distributors. This information is available from warranties for equipment customers fill in and return to the producer. In the event of distributors accepting large end user accounts, a clear policy is needed regarding account management. For all of this, streamlining policies and procedures through the services of a premier B2B consulting firm is an advisable methodology.
#8. Sales Training
The distributor's sales reps need training and support. The "franchise them and forget them" approach simply cannot work here. Training distributor sales teams takes time and effort. Producers need to showcase product features and advantages for different situations or applications. The more technical the product, the more time is needed for sales training. Producers must train distributors and customers both. Manufacturers need to provide distributors with field assistance for key accounts. Regional sales teams should accompany distributors on calls, offering technical backup. Manufacturers can support their distributors by supplementing product literature and "Business Playbook" to manage sales leads and inquiries. Technical problems must be solved to clinch sales, and for this, process manuals and handbooks are extremely beneficial.
#9. Tracking the team on-field & training them
The biggest challenge faced by most of these dealers or distributors is tracking the on-field team, giving them targets, monitoring their achievements, training them, building their capabilities and reviewing their performance. This process since not done accurately, the attrition rate is very high and the skill sets are extremely low. Though it looks difficult to get all of this in place, it is actually more methodical. At YRC, we develop SOPs to track your team's targets, achievements, training, performance and reviewing.
II) Why Opt for Your Retail Coach?
At YRC, we develop SOPs i.e. "Standard Operating Procedures" for ensuring the smooth functioning of distribution center or warehouse in terms of logistics, supply chain, inventory management, HR , Accounts & Finance. YRC helps in developing "Cash Flow Management" strategies to ensure optimum use of your funds. To benefit from the expertise of these specialists and consultants, contact the YRC team today.
III) About Distributors & Dealers Industry
The Distribution & Dealer industry is trying to find a balance between manufacturers that are selling products online, while on the other hand, they are coming up with their own brick-and-mortar stores. In direct contradiction, a rapidly growing e-commerce industry is still in need of space for storage, logistics and distribution. The dealer and distributor industry needs to get organized to cope with the demands. With the average cost of direct sales calls exceeding USD 100, more producers rely on industrial distributors for serving key markets. Through a large network of distributors blue chip companies like Pfizer, Norton, Mead Paper, 3M, etc meet their sales targets.
Even Xerox and IBM deploy independent distributors to market low-priced products. Marketing products through distributors is complex. Placing products with independent distributors, building up considerable inventory, and filling the distributor pipeline are hard, without a warehouse management consulting firm at the helm. While overseeing the process of selling through distributors appears simple, it is fragmented and complicated. Most mistakes manufacturers and producers make in selecting and using distributors, can be corrected through effective evaluation of performance.
Get Advice for Distributors & Dealers Industry Consulting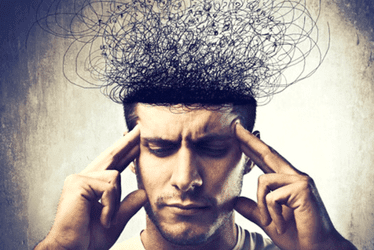 Unlike in case of startups where everything is planned from the scratch, in a franchise business, the franchisees get to work on a predefined ready-made business platform which saves them from the struggle and hardships of starting a business from nothing and help...
read more