Distributorship and Dealership Business Consulting
Who are distributors and dealers? Defining by a standard approach
Distributors are intermediary business entities through which product-based companies move their goods closer to regional or retail markets. Distributors act like extended arms of companies in the supply chain with defined business relationships. But distributors do not engage in retailing. They are only the next step after manufacturing. Distributors purchase, hold and sell inventory to wholesalers, dealers, and retailers. They have to maintain warehousing and logistics capabilities to store bulk inventory for further distribution down the supply chain. Because of the crucial role played by distributors, companies work closely with their distributors and have business priorities attached to them.
Dealers are the intermediaries or retailers who source goods from distributors or even companies. Thus, they could be selling directly to retail customers or act as a supplier for wholesalers and retailers. But unlike distributors, dealers need not have a close and exclusive working relationship with companies. Neither are they bound to deal with products of only one company.
The number of intermediaries present in a supply chain depends on the complexities in accessing the retail market. That also affects the kind of business relationship a company will seek to have with their distributors or other intermediaries. A small company operating within a small geography need not appoint exclusive distributors and dealers. They can directly send their goods to retailers with their in-house distribution and logistical capabilities. But for a giant FMCG company, the supply chain is much more complex and involves many intermediaries.
I) Challenges faced by Distributors and Dealers
#1. Inventory Management
Inventory management is the heart and soul of the distributorship and dealership business. Here, volumes are high and the margins are thin. An important part of inventory management is keeping and maintaining accurate records of inventory based on necessary classification standards. Most dealers and distributors still work in unorganized manners. The records are still being manually maintained. In many cases, physical stock verification has not been done for years. And in the absence of any defined processes combined with a lack of automation, it is common to see dealers and distributors accumulating excess inventory, storing damaged stocks, and harbouring unaccounted inventory.
#2. Cash Flow Management
Despite doing good business on paper, many distributors and dealers are not efficient with their cash flow management. Liquidity crisis is an indicator of this. Cash shortage due to lack of sales is a different thing. But when it happens due to lack of proper planning and policies pertaining to cash flow management, it calls for introspection. Experts often attribute this to the pursuit of achieving more sales, thin margins, and unorganized ways of working. An imbalance between credit and debt cycles can also cause liquidity problems.
#3. Warehouse Management
Layout planning is a critical component of managing warehouses and distribution centres. But what is often observed is that most small distributors and dealers pay little attention to layout planning. Such warehouses are being maintained in unorganized ways. Areas within the warehouse are not strictly defined. There are no rules pertaining to the movement of people and inventory within the warehouse. Safety goes for a toss. Available spaces are not being properly utilized. Warehouses run below their holding capacities. This also affects purchase planning and logistical operations. Eventually, it shows up in slow order processing and fulfilment.
#4. Upstream Competition
With innovative business models and the aid of superlative logistical and technological developments, more manufacturers now seek to reach out directly to retail customers. It lets them build a direct relationship with its customer base. With a lesser role of middlemen, companies can keep their prices competitive. This is beginning to put tremendous pressure on traditional distributors and dealers to bring reforms in their business and operations. Any major overhaul in business requires sound strategies and planning. Running a business successfully is one thing, reforming it quite another. And reforms have become necessary for distributors and dealers to remain sustainable.
#5. Changing expectations from customers
With the power of internet-driven proliferation of information and higher emphasis on consumer rights, businesses cannot afford to remain gullible in the face of customers' expectations. Customers are now more examining when buying products from retailers. They will rather not buy a product that does not meet their expectations and priorities. Or will get it from another retailer. This burden of fulfilment has shifted to distributors and dealers through retailers and eventually, to the manufacturers.
#6. Meeting the inventory, distribution, and delivery standards of eCommerce
ECommerce has affected the standards of distribution and delivery for traditional manufacturers and other intermediary entities in the supply chain. To compete effectively with eCommerce-based business models, distributors and dealers now have to maintain adequate inventory levels to meet a wide-ranging demand of goods from retailers and retail customers. If they cannot, customers will go to another retailer or check their online buying options. To ensure that goods are available to customers in the physical retail stores, manufacturers and distributors have to also ensure accuracy of performance in many areas. These areas include demand forecasting, purchase planning, logistics and transportation planning, warehouse management, order fulfilment processes, payment clearances, etc.
#7. Having the right software platform
Business processes that run on the right software platform perform better in terms of speed and accuracy. But having the right software platform is important. Every distributor has to maintain unique operational standards in various functions of the business. These requirements emerge from companies/manufacturers as well as the business requirements of the distributors. To identify the right software solution for the business, the software specifications have to be identified and defined. Having a software that does not serve the business requirements is futile. But before that, the business processes and operations have to be well-defined. The software will do what it is being asked to do. So, the software must be told in technical language the flow of work or how the processes and operations are intended to be executed. This can be achieved by using Standard Operating Procedures (SOPs).
#8. Going down with the ship
Distributors and dealers are reliant on the demand and performance of the manufacturing brands they represent. If a brand takes a beating, the distributors and dealers also get to face the same backlash. It is not rare to see these businesses giving up distributorships and dealerships of brands that no longer enjoy a healthy market share. Businesses should consider all the possible scenarios when they are developing their business models. Getting a distributorship and dealership of any reputed brand often involves significant investments and long-term commitments.
Why YRC
Established in 2012, we are a boutique retail and eCommerce consulting firm with a developing international presence. We have consulted 500+ clients in 20+ verticals. For distributorship and dealership businesses, we provide a wide range of business consulting services keeping in mind the unique and evolving requirements and challenges of each industry and each client. We engage professional and expert distributorship and dealership business consultants in our projects.
From market research to SOP manuals, we help distributors and dealers establish a robust foundation of business from the word go. In market research, we help clients gain meaningful insights and understanding of the target market. We also present recommendations and CTAs for better business planning and formulation of marketing strategies.
We provide expert assistance in developing competitive business models. Considering the changing dynamics of the distributorship and dealership business, we aim to develop business models that stand on strong UVPs (Unique Value Proposition). We also define the roadmap of value creation and the network of internal capabilities.
Whether it is a new business or an existing one going for expansion, YRC helps them develop the required financial and commercial projections and assessments. These assessments are useful at revealing both the short term and long term financial implications of the intended business projects and decisions.
Our omnichannel consulting services help clients embrace eCommerce and digital transformation. We help traditional enterprises identify how they can meaningfully and strategically adopt eCommerce to modernize their business. Our services cover digital marketing, CX consulting, omnichannel retailing, digital analytics, and more.
Given the importance of efficiently managing the physical space in warehouses, our layout planning experts assist clients in designing an efficient layout plan for their warehouses. Achieving space optimization and smooth warehouse operations remains our default objectives. Other important aspects like safety and mobility are also addressed.
Last but not the least, a crucial part of our services is SOP design and development.  Here, we define the business processes to serve as an operational roadmap and benchmark for performance and output. The eventual goals are to help businesses become process-oriented from the inside out and remain scalable and growth-oriented.
To know more about our distributorship and dealership business consulting services or if you have any specific queries for our team of distributorship business consultants or dealership business consultants, drop us a message and we will be happy to get back to you.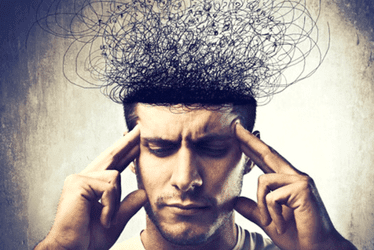 Unlike in case of startups where everything is planned from the scratch, in a franchise business, the franchisees get to work on a predefined ready-made business platform which saves them from the struggle and hardships of starting a business from nothing and help...
read more