Distributors & Dealers Industry
About Distributors & Dealers Industry
Distribution & Dealer industry are at a critical cliff where on one-side the manufacturers are themselves selling online directly, whereas on the other-side they are coming up with their own brick & mortar stores as well. Contradicting to this, the rapidly growing e-commerce industry is requiring square feet & square feet of space for storage, logistics & distribution. So, the dealer & distributor industry needs to get organized to cope up with the increasing demands of the industry.
Challenges faced by Distributor & Dealer Industry:
Inventory Management is the key for dealer & distributor industry as the margins are thin and volumes are high. Inventory Management involves record keeping of inventories in hand, product-wise, location-wise and price-wise. Dealers & Distributors still work in an unorganized way where most of the records are manually maintained. In some cases, they haven't counted and verified stock for years together. Since they do not have an organized way of maintaining stock, most dealers and distributors get stuck up with excess inventories, unwanted & damaged stocks & unaccounted inventory.
Distribution Centre Management:
The distribution centre or warehouse layout is made & maintained in an unorganized way. There are no specific areas defined for new stock, damaged stock, defective stock, scrap or system inward. As the warehouse or distribution centre is ill-managed, the operating cost in terms of space and people go high. And since the products are not easily accessible, excess goods are ordered and that affects the investment as well. Well organized distribution centre by developing SOPs and efficient layout for flow of goods, is the only way to go forward in this industry.
Tracking the team on-field & training them:
The biggest challenge faced by most of these dealers or distributors is tracking the on-field team, giving them targets, monitoring their achievements, training them, building their capabilities and reviewing their performance. This process since not done accurately, the attrition rate is very high and the skill sets are extremely low. Though it looks difficult to get all of this in place, it is actually more methodical. At YRC, we develop SOPs to track your team's targets, achievements, training, performance and reviewing.
Have you ever felt that we are doing good business, but still our vendor payments are delayed??? Stop immediately… Sit back and analyse… What are your capital investments, your operating costs including rents, salaries, interests etc.?
Dealers and distributors do fall prey to this trap because of the thin margins and unorganized way of working.
At Your Retail Coach, we develop SOPs i.e. "Standard Operating Procedures" for ensuring the smooth functioning of distribution centre or warehouse in terms of logistics, supply chain, inventory management, HR , Accounts & Finance. YRC helps in developing "Cash Flow Management" strategies to ensure optimum use of your funds.
Get Advice for Distributors & Dealers Industry Consulting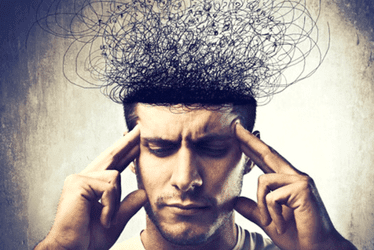 Unlike in case of startups where everything is planned from the scratch, in a franchise business, the franchisees get to work on a predefined ready-made business platform which saves them from the struggle and hardships of starting a business from nothing and help...
read more