SAP IS-Retail - Planning and Implementation Solutions
What is SAP IS-Retail?
In simple and accurate terms, SAP IS-Retail (IS – Industry Solution) is a core business management software for retail enterprises. By whatever name it may be called, it essentially is an integrated software platform for managing the core retail business processes. Various retail components covered in it include (but not limited to):
– Assortment management
– Purchasing and replenishment planning
– Costing and pricing
– Warehouse and inventory management
– Promotions
– Billing and invoices
– Store supply and merchandising
– Logistics, pickup and delivery
– Vendor management
SAP IS-Retail is popular amongst mid and large retail enterprises. The bigger businesses benefit from the integrated and advanced features of this software capable of handling tons of data and complex value chains involved in modern-day retailing. However, SAP IS-Retail being a contemporary and sophisticated software platform, many retail enterprises find it difficult to plan and execute a smooth implementation process. These challenges are discussed next.
Challenges in Implementing SAP IS-Retail
Establishing the Business Case First
For retailers and business owners, the first and foremost question should be – do they need SAP IS-Retail? What business and operational objectives do they want to accomplish with it? Answering these questions could even negate the need for this software. We are always sincere to our clients about this. And we seek to answer, with them, these and other fundamental questions. There is an element of ROI involved in purchasing and maintaining powerful machines and software in business. Highly complex integration and collaborative features may not be even necessary for small retail businesses. Only and only if there are strong business reasons, does the need for an investment is justified.
Defining the Best-fit Solution
Once the business reasons for adopting SAP Retail are established, the next logical step is to frame and define the software requirements. Now, decoding the technical ramifications involved in the selection of the software solution and its features emerges as an important task. For retail business owners and other stakeholders with non-technical backgrounds, speaking the language of software technologies can be a slowdown phase. In such a situation, identifying and specifying the business requirements in technical specifications gets a little cumbersome. Even for businesses with an internal IT team, the grasp over any specialised software can be a tough expectation.
Financial Planning and Budgeting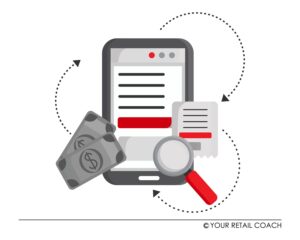 SAP IS-Retail gives high ROI, especially in terms of how advanced it makes retail management. It brings retail management at par with contemporary industry standards and practices. Correct implementation of SAP IS-Retail could put a retail enterprise ahead of its competitors by months. But SAP IS-Retail is a long term investment. Like any other capital asset, purchasing, implementing, and maintaining this platform also calls for due financial planning. The challenge here compounds with the time and efforts taken to build or customise the software. Too many improvisations to a software platform can be a taxing affair. Shaping the right solution with greater accuracy and lesser time is critical to optimise the costs associated with implementing it.
Lack of Proper User Training and Onboarding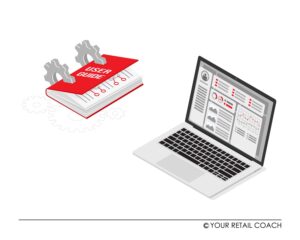 Experienced SAP retail consultants could tell that default manuals that come with products are good as long as we are talking about electronics or home appliances. But when it comes to ERPs and software products like SAP IS-Retail, plain instructions do not work. When any business software is implemented, it should also accompany comprehensive onboarding planning and user training. Someone from the channel partner/vendor will come and install the software in the computers and laptops with other necessary hardware components. They will also conduct learning and FAQ sessions with the employees. But the learning curve associated with adapting to a new software for existing employees or when there is onboarding of new employees tends to move at a snail's pace. Insufficient efforts at user training and onboarding cause delays in gaining expertise at using any product. By having a planned course of action, businesses can significantly reduce the learning curve and users can quickly become proficient.
How YRC can help
We support retail enterprises in implementing SAP IS-Retail in their businesses via planned and improvised process solutions. The objective is to ensure that the entire process of implementing SAP IS-Retail gets carried out in a planned, systematic, and flawless manner. The focus areas in this service module are discussed below.
Need Validation
Our experts start with establishing the need – is a SAP retail solution really required? If yes, then why and what will be the objectives of having one. This step not only helps in validation but also to re-establish, re-confirm and define what clients might have already roughly chalked out by themselves. In doing so, our team shall delve into every operational detail to examine the utility of the software in accomplishing the process and operational objectives.
Mapping the Business Software Requirements
The features of the software must match the requirements of the business. For example, a retail enterprise may want that the bills are also emailed or shared via SMS to customers. This whole thing may be optional. But in addition to a printed bill, if a digital copy is also sent, it becomes helpful for many customers in their personal budgeting. Sometimes there is also a need to plugin other software programs via APIs. Or sometimes the principles and policies governing the organisational design also have a bearing on how the business software applications need to be designed and operated. These customisations are possible only if the software allows. This is the essence of what we do at this stage – identifying and mapping the business requirements vis-à-vis the software capabilities. This whole service process will be carried out via a defined process using SOPs. The chances of missing out on any critical input or any communication gap are very thin when processes are applied. The entire information processing stays documented for future evaluation.
Budgeting
SAP IS-Retail is a long-term investment. Neither can it be purchased in haste nor can it be easily settled in the books of accounts. There are costs of various nature involved in incorporating a software platform in an organisation. It includes costs for purchasing and customising the product, implementation costs, upgrading and maintenance costs, training costs, etc. Here, we assist clients in making the necessary budgetary provisions and adjustments with our financial expertise. The objective is to spread out the investment over a manageable period. We apply proven financial strategies and solutions with the necessary accounting SOPs.
Vendor Search and Selection
Although there may be designated channel partners, it still forms a part of due diligence to screen the vendors. For example, it is important to assess the credentials of the vendors in terms of their implementation capacities, past projects, after-sales services, service orientation, etc. Sometimes there may be multiple authorised vendors. Then also it becomes imperative to evaluate the vendors based on certain planned criteria. We design this vendor selection and purchase process for our clients. The objective is to ensure that the most suitable vendor is selected and the entire purchase process is carried out in a planned and systematic manner covering documentation, adherence to clients' business policies, securing post-sales services, comparative price analysis, etc. Our evaluations and recommendations are done with an unbiased approach and prioritising clients' business requirements.
Defining Business Requirements and Support in Software Customisation
In this service module, clients need not get engrossed in the software customisation phase after they have provided us with the relevant informational inputs in the earlier stages. We coordinate with the vendors/channel partners for improvising the software to suit clients' business requirements and specifications. Wherever required or specified during the customisation phase, we take the necessary approvals from clients. The entire customisation phase will be carried out using detailed SOPs that could track information sharing between all the stakeholders involved.
ERP Implementation
Getting a new software platform incorporated in the offices, stores, and other business locations like warehouses and fulfilment centres often leads to hampered business operations. Our goal is to optimise this disturbance and ensure a smooth transition with defined timelines. The entire ERP implementation will be carried out by our experts. We will also map the scope of the vendor's responsibilities.
Our support team shall report any deviation or inconsistency detected during the implementation phase to the vendor team. This includes testing each module and sharing the feedback and required amendments with the vendor for the necessary adjustments. We keep our clients comprehensively informed of the progress and development. When we are 100% sure of the implementation accuracy, we ask clients to carry out their own valuation process for assurance.
User SOP Training and User Blueprint Manuals
Providing training to employees on new machines or software is a good management principle. Besides, SAP IS-Retail is no ordinary software that can be picked up intuitively or in a matter of days with practice. The need for training on this software is even greater in retail enterprises where employees use physical registers or any simple office management software or freeware. The leap from paperwork to software is a big leap and SAP IS-Retail is a complex and sophisticated platform in itself. Our role here is to make employees ready for using SAP IS-Retail by providing them user SOP Training. The training modules are designed based on the actual workflow of SAP IS-Retail. We will also prepare the user blueprint manuals. Users will get a comprehensive view and understanding of the whole process. Every step will be explained within and outside the scope of the SAP. There will be instruction manuals. Clients can also provide us with their specifications in designing the manuals. Since different users will work on different aspects and features of the software, we develop and deliver training programs from the perspective of different users.
We are a retail and eCommerce business consultancy brand with experience spanning more than a decade. We have consulted more than 500 clients of varied business sizes in big and small ways through our wide range of services. Today, we are an international brand with a service presence across 10+ countries. SOP development and retail ERP implementation is one of our flagship services.
Get Advice for SAP IS-Retail