Retail Domain Training For Business Analyst
DOMAIN KNOWLEDGE. RETAIL EXPERTISE.
This unique qualification is India's only degree focused solely on the retail sector, created in response to a demand from employers for qualified graduates with sound managerial skills and retail industry knowledge.
The Certificate Programme in Retail Business Management (RBMP) is an intensive programme, covering several faucets of the retail sector, including:
Introduction to the Retailing and Retail Types
Responding to and Targeting Consumers
Developing a Retail Strategy
Location Analysis
Store Layout and Design
Merchandising and Assortment Planning
Pricing Mechanics/Pricing Promotions
Margin Accelerators/Strategic Profit Model
Human Resource Management
Marketing, Branding & Promotions in Retailing
Understand the World of Retail and application of Advanced Data Mining and Predictive Analytics in the Retail Industry. Understand the nuts and bolts of Quantitative Marketing, with special focus on RFM (Recency, Frequency, Monetary) Analysis, Churn Modeling, Shopper Analytics (Market Basket/Association Analysis), Segmentation, Propensity Scoring Models- Prospective Buyer Models, Best Customer Analysis, Campaign Response Modeling, Cross Sell Modeling and much more.
The course will cover a general understanding of the Retail Industry, with each of the above topics taught hands on with business cases with relevant data. Special Mention: We are going to teach you specifically the Application of Analytics/Data Mining in the Retail Industry.
Get Advice for Retail Domain Training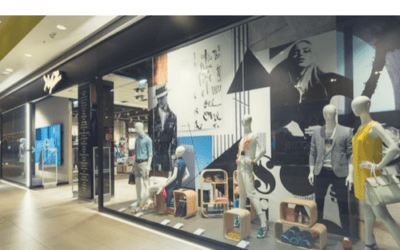 Contrary to the fears that e-commerce portals will bring a downfall of the physical retail format, the latter has bounced back with the might of the e-commerce channel. A booming consumer market in countries like India and China, entry of foreign retail players,...
read more
We work only for Visionaries.