I) Challenges Faced by Restaurants and QSR Industry
#1. Recruitment & Retention
Yet another challenge faced by the restaurant business or the QSR industry is the recruitment of the right people at the right time and place to impart exceptional service. Research estimates show average employee turnover rate in food services is 155%. Annual turnover among managers is around 61%. Restaurant owners and QSR entrepreneurs need to find and retain top talent as well as invest in technologies like smart kiosks, tablet menus, Kitchen equipment's standardization, third-party delivery solutions and other tools which cannot eliminate but reduce operational errors and dependency on human resource.
For efficient day to day restaurant operations, it is essential to have the right employees at the right place and a good team that works and harnesses collective synergies for giving your restaurant or fast food outlet a competitive advantage.
Placing the right emphasis on hiring and training top talent can help in reducing costs across time. Detailed organogram, job descriptions, qualification, role based recruitment policies, employee friendly HR policies, performance mapping parameters (KPI's) are the key to finding the right talent. Assessing knowledge and skills can offer deep insights into whether a potential applicant can be a great team member.
Once the proper employee is hired and trained, turnover to a minimum is the top priority.
#2. Averting Food Wastage
Wastage of food and resources directly impact restaurant finances and are also the top fast food industry problems of modern hospitality sector. The greater the wastage, the higher are the losses. Lack of adequate technologies and suitable infrastructure, along with non-integration of the food value chain trigger wastage to the tune of 30 to 40 percent across the supply chain.
A crucial aspect of averting food wastage is cost control and effective inventory management. Those failing to do so face more supply shortages during peak season and unforeseen expenses along with it. Individual business owners managing the inventory and menu pricing need to adjust the ordering process and limit wastage. Monitoring costs as they fluctuate can impact gross profit on menu items. It is critical to know what ingredients cost, as expenses can be impacted by this.
Wastage of food is unaccountable to owners and has a direct impact on the finances.
Restaurants and QSR chains need to keep tight inventory control and spot food losses or food costs in proportion to sales.
#3. Need for an Omnichannel Approach
As digital channels are increasingly catching on, and restaurants and QSR industry in general, are targeting e-commerce models like Dark Kitchen, Cloud Kitchen, Delivery options with food aggregators, etc the need for an omnichannel approach has become incredibly important. Adopting omni-channel platforms to restaurant and QSR industry has become an necessity rather than just an option to expand business. Omnichannel approach can be achieved with the help of the right multi-channel consulting solutions providers who can guide to the right things, at the right time. Food Tech companies are also making a mark in this space by offering revolutionary technologies like AI based choices, supply-chain & logistics automation and low cost deliveries to consumers, etc.
#4. Building Social Media Presence
Social media presence is critical. In the present digital era, everything is connected and restaurant or QSR outlets are no different. Food delivery and rating apps like Swiggy, Zomato, Uber Eats, etc play a vital role in advertising restaurants. Social media campaigns must be spot on. PR expertise has to be exceptional. Only then will customers come to your food outlet or patronize your hospitality chain.
Restaurants are increasingly facing the challenges of the reputation economy. Hospitality brands now live or die based on what is said online. Apps and sites like UberEats, Google, Yelp and Foursquare reflect the customer experience. Close to 8 in 10 customers respond to such online reviews. Harvard Business School research further found a one-star rating increase on Yelp (an app which publishes public reviews) leads to a 5 to 9 percent rise in revenue.
#5. Supply Chain Management
Planning the supply chain is essential to bring down operating expenses and optimize delivery procedures and timings. As restaurants, it is also essential to develop and nurture quality partnerships with suppliers and vendors. Businesses in the hospitality industry need to evaluate vendor reliability, cost efficiency and flexibility. With day to day action, it is time consuming to research and connect with suppliers one needs to run a business with. But effective supply chain management is the key to success in the restaurant and QSR chain industry.
#6. Recipe Management
Without restaurant QSR software for recipe management, or waste audits, your restaurant will fail to grow or thrive. Your current operations and potential cost-savings must be clear. Understanding the annual waste in waste categories is one part. Implementing recipes to control wastage, pilferage and inventory replenishment is another.
Tracking wastage over time and assessing the steps taken to reduce it are the key to successful recipe management. Educating work teams to reduce waste and prep cooks with cutting techniques that keep food items fresher for longer or yield the most amount of products for the final dish is a good step to take. The more a food source is utilized effectively, the less wastage there is.
Recipe management helps in effective control over wastage and optimal utilization of fresh products sourced for crafting dishes and items on the menu.
II) How YRC Consultants Help???
From opening and launching a restaurant or cloud kitchen to making the transition to a new branch or a franchise model or expanding your hospitality business, trust specialists at YRC hospitality consulting. Experience the certainty of trained experts working on strategies like designing customized Standard Operating Procedures and Franchise Business Plan guaranteed to help your restaurant or QSR business grow.
If your eatery is thinking "how can we develop our bakery brand or restaurant?" it's clear you need a QSR consultant. Quick Service Restaurant (QSR) consulting solutions from YRC, the premier restaurant business consultant can help. YRC specialists develop standard operating procedures for casual dining, and are the go-to Quick Service Restaurant consultant your brand needs to expand. As a premier QSR franchise consultant, YRC is the first choice of those looking for a capable and exceptional food franchise expansion consultant.
As the hospitality industry becomes more focused and attuned on customer requirements, the basic need of the hour is the use of detailed standard operating procedures or SOPs for operating food retail chains can yield solid ROI and streamline your restaurant or QSR outlets. From managing the menu to using freshly sourced products, handling customer grievances to managing your in-house team of staff and chefs, there are many benefits of choosing SOP specialists at YRC to oversee and grow your restaurant business.
Concepts where YRC Business Management Consultants have the expertise:
Quick service restaurants (qsr)
Casual dining restaurants
Fine dine restaurants
Take-away fast food outlets
Dark kitchen
Cloud kitchen
Delivery-only kitchen
Boutique restaurants
Café, bistro and bakery
Food trucks
Pop-up restaurants
Pubs, brewery, bars
III) About Restaurant | QSR Industry
Restaurant, QSR and hospitality industries are flourishing, as new entrants seek to join in. The restaurant and QSR corporate ecosystem and entire industry is enjoying the benefit of economies of scale. But along with the profits, come the challenges faced by restaurant management. Among the biggest challenges facing restaurant industry experts and ventures alike is the millennial customer. While designing an SOP for QSR these factors must be taken into consideration.
Discerning, demanding and digital natives, the new-age restaurant patron has higher standards even for quick service restaurants. A food delivery service SOP can help. Concerns revolve around diet, nutrition, sourcing of ingredients and food sensitivities or allergies. Younger diners are more adept at a sophisticated worldview when it comes to eating out or management of restaurant service issues. So handling the restaurant or QSR outlet in a professional and organized way can help hospitality entrepreneurs to bring a lot to the table. According to a BCG survey, going digital could well be the panacea for the restaurants and QSR industry with concepts like Dark Kitchen, Cloud Kitchen, Delivery Kitchen, etc. Market leaders like Domino's note 60% of their sales comes from digital channels, according to a BCG research report.
To read more refer following resources:
Get Advice for Restaurant | QSR Industry Consulting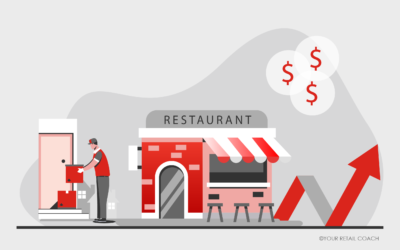 Reading Time: About 4 Minutes The restaurant industry has been one of the worst-hit industries from the COVID-19 pandemic. The restaurant industry in India is estimated at INR 4.2 lakh crores with the share of the organized market at 35%. The drop in sales witnessed...
read more