Supermarket Layout / Grocery Store Layout Design Services
The Strategic Significance of Supermarket or Grocery Store Layout
Layout planning & design has a vital role to play in the performance and success of a supermarket or grocery business. Layout planning is capable of enhancing footfall, revenue, and customer gratification. Firstly, a good layout makes it easier for customers to conveniently locate their products in the stores. Secondly, it also encourages purchases that might have evaded customers' shopping lists. A poorly designed layout carries adverse implications. Among other things, it can make the shopping journey frustrating for customers. This will surely lead to adversely affecting customer retention efforts. Therefore, careful consideration and planning of layout design are essential for supermarkets and grocery stores. Let us delve into the strategic significance of supermarket or grocery store layout.
Focal Point & Visual Merchandising
The use of visual features or elements like signages, shades of colour and lighting, product placements, etc. falls in the ambit of visual merchandising. Visual merchandising helps create an eye-catching and pro-shopping environment in retail stores. Whether customers are new or routine, a visually-appealing environment evokes feelings of engagement. Also, when a store looks good from the outside, it encourages non-customers to pay a visit.
Very close to visual merchandising is the idea of focal points. The utility of focal points is to highlight special areas in a store. It could be a new product on a new shelf or a kiosk for any newly-launched brand or anything else that a store wants its customers to pay attention to. For example, many supermarkets use a separate corner with decorative design, distinguished lighting and signages to let customers know and enquire about new offers or services.
Display Strategy: Eye Level/ FIFO Display
Two important considerations in a merchandising display strategy are keeping things at eye level and FIFO-based displays.
In eye-level displays, efforts are made to ensure that products are placed on the shelves in such a way that it is aligned to the eye level of the onlookers i.e. customers. Apart from customers' convenience, eye-level displays help retail stores put emphasis on priority products. Products positioned in such a way tend to sell better than those not aligned with the eye levels.
FIFO displays, on the other hand, are products that are arranged in such a way that the oldest products are used or sold first. This ensures that products are always fresh and minimises the risk of waste or spoilage. FIFO displays are especially important for perishable items such as dairy, meat, and produce.
In-Store Technology
In-store technologies refer to any technological solution or applied technology in retail stores for better management and/or convenience to customers and their shopping journey and experience. In-store technological solutions are increasingly becoming a critical component of supermarket and grocery store design layouts. One of the strategic reasons for this is that it changes how retailers can utilise the available space. Here are some prominent examples of in-store technology commonly found in supermarkets and grocery stores.
In self-checkout systems, customers need not wait in queues for checkout. All they have to do is simply scan their selected merchandise and pay their bills. Retailers benefit by not needing to depute cashiers except maybe for emergency or ad-hoc situations.
Smart carts are a step ahead of self-checkout systems or these could be also referred to as an advanced version of the self-checkout mechanism. In this technology, merchandise put by customers in shopping carts are automatically scanned and bills are prepared accordingly. Customers can pay by interacting digitally with the smart carts.
With the use of electronic shelf labels, retailers can display information about products, prices, promotions, offers, etc. in real-time from one centralised location. There is no need for human mediation or intervention in this process. The same thing could be achieved over smartphone shopping applications and notifications with the required permissions of customers.
A relatively recent development is the use of AI-enabled cameras in retail stores. These are used to keep an eye on inventory levels, analyse footfall during busy hours for necessary spatial adjustments, etc. Retailers should seriously consider and follow the due regulatory conditions when using cameras in their stores.
Lighting and Music
We all realise the significance of lighting and music in our moods. Two common things one can observe almost in every supermarket or departmental store are bright lighting and soft music. Bright lighting is important for ease of visibility. A retail store is not a café or restaurant where dim lighting or partial darkness could be used in elevating the ambience. Lighting is also a sign of transparency. Music might not be a necessary component but done right, it could add to the magic. Loud decibels should be strictly avoided. Retailers should also keep sensitivity and sentiments in mind in the selection of music or song.
Type of Layouts and its Ramifications
Grocery stores or supermarkets or departmental stores have certain standard layout types. These types are universal and can be found in every part of the world. Some of the most prominent layout types are briefly mentioned next.
Grid Layout: As the name speaks, in this supermarket aisle layout, shelves are laid out in a grid-like pattern. It is simple and non-messy. It allows easy navigation and grants a lot of scope for space optimization.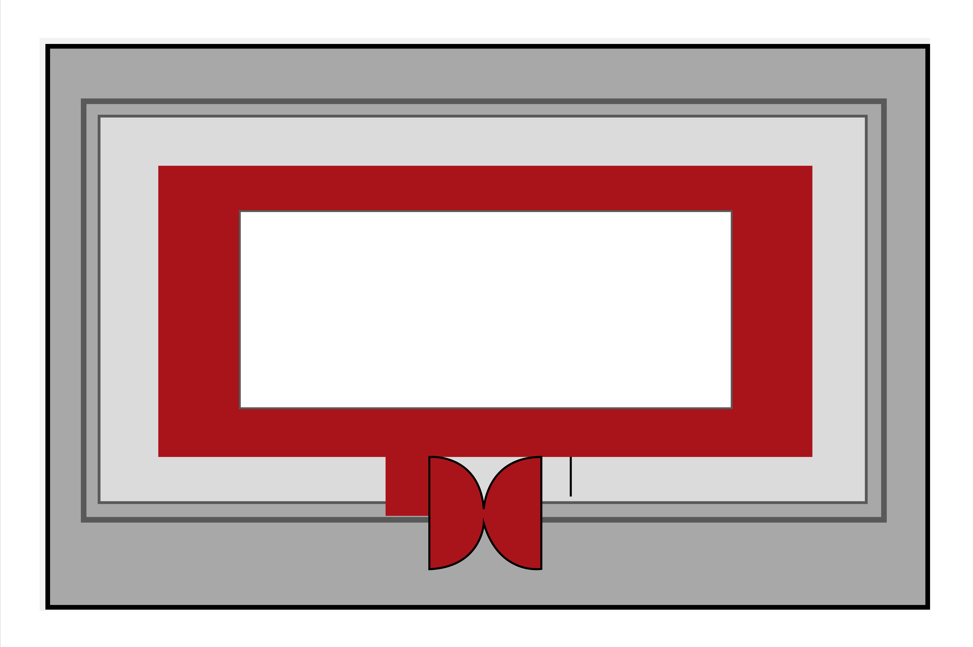 Loop or Racetrack Layout: In racetrack type, the central and only path and flow for movement are around the in-perimeter of the store. The shelves remain in the centre all along the full in-perimeter aisle. This is a good option for relatively smaller stores.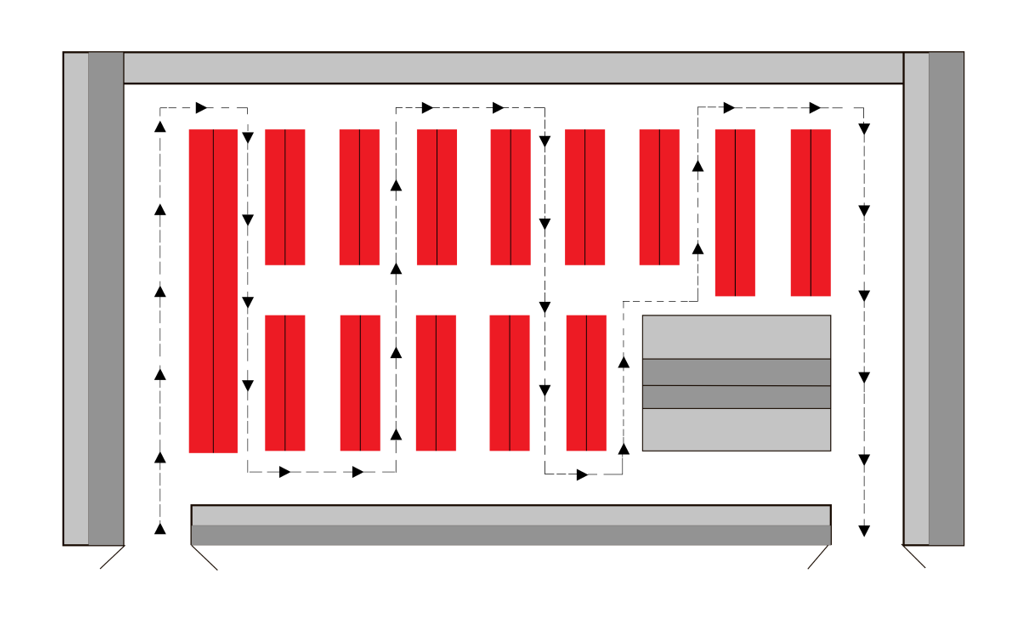 Free-Flow Layout: Free-flow design is ideal for retail stores that seek to give their customers a more engaging and visually interactive shopping experience. It reflects an open supermarket floor plan with more dimensions and scope of displays and product placements. The design is quite intuitive to guide customers through the store in certain intended ways.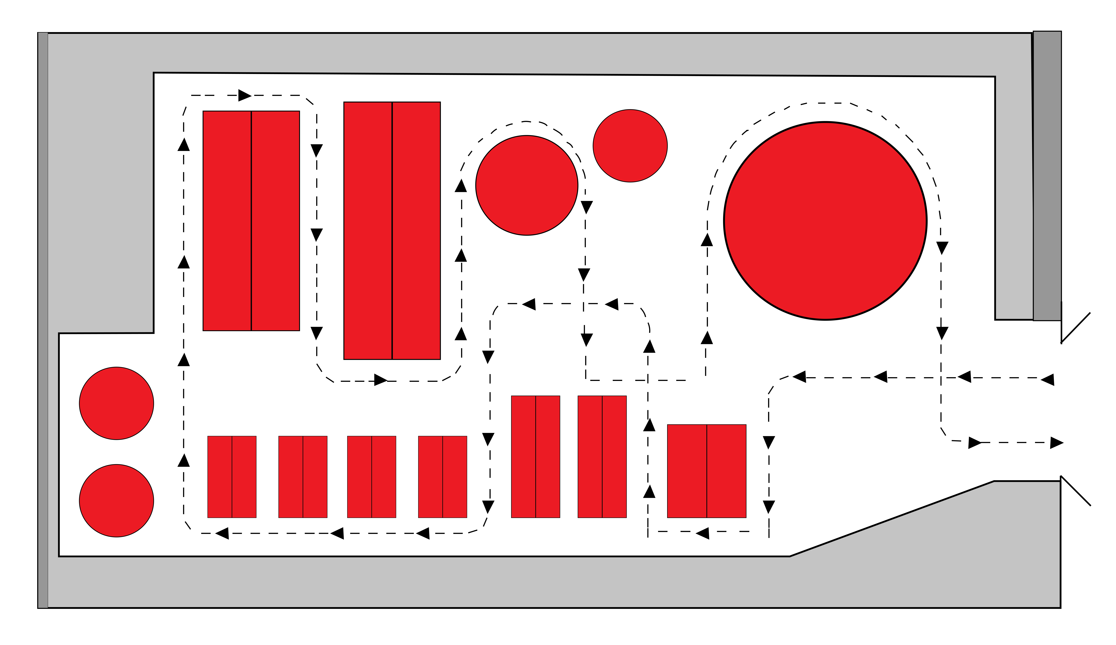 Fixed Path Layout or Forced-Path Layout: In fixed path or forced-path layouts, the aisles and shelves are laid out in a predicated fashion. There is a specific way/path/flow that covers the store and the given flow of traffic is linear. The last checkpoint is the checkout counter or the checkout activity.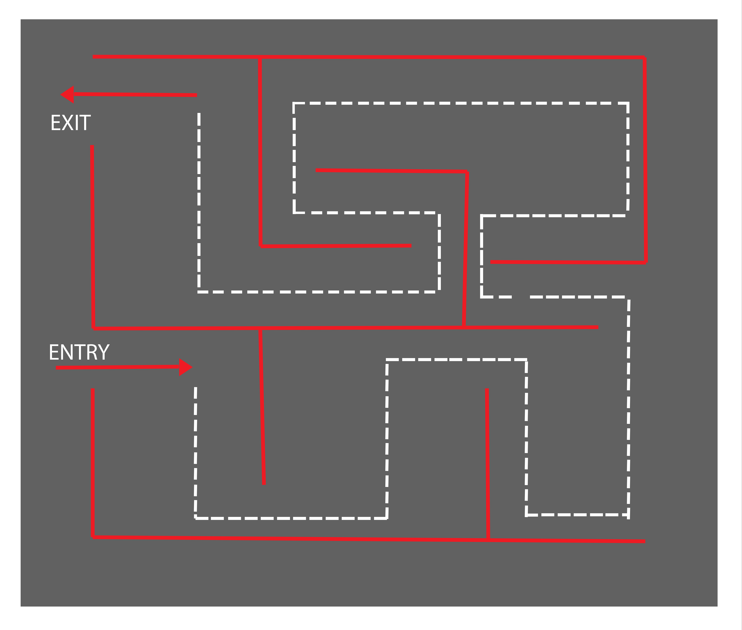 Hybrid Layout: The hybrid layout is a combination of two or more layouts. It gives the flexibility to have a layout that serves the unique business, marketing, or CX objectives.
Data-driven Planogram
In data-driven planogram planning, the decisions on product placements are made using data analytics. This data could be pertaining to shelves and shelf levels that are most interacted with, sales data, the flow of traffic, etc. The idea is to place products in such a way that it is convenient for customers to spot and pick products and increase sales.
How YRC Can Help in Retail Layout Planning and Designing
1. Supermarket Functional Layout Design & Conceptualization
Designing and developing an effective supermarket layout plan involves consideration of hundreds of factors. These factors are space optimisation, visual merchandising, capability to showcase the required inventory, focal points, promotion, memory hooks, the flow of inventory, convenience of customers and employees, movement of customers, ease of cleanliness, special precautionary measures, handling of emergencies handling, safety and security, etc.
YRC's supermarket layout design experts understand the significance of considering the relevant factors while working on building a functional and efficient supermarket floor plan and layout design. Overall, YRC's attention to these crucial factors is an effort to ensure that the layout solutions delivered to its clients meet the best standards and requirements of space optimisation and functionality.
2. Grocery Shop Layout Strategy and Interior Design
As in the case of supermarkets, a grocery store layout or a kirana store layout calls for a well-defined strategy that takes into consideration several factors such as merchandising capabilities, visual merchandising, serving requirements, movement of staff and inventory, the convenience of customers, eliminating the scope of damage and pilferage, focal points, store facade, visibility, ease of cleanliness, safety and security, etc.
YRC's priority in developing grocery store map layouts and grocery store layout designs is to secure operational efficiency, enhance the quality of customer experience and their shopping journeys, and create a scope for handling additional business volumes.
After a functional layout has been developed, the focus is directed towards building store aesthetics.
YRC's interior design experts work on the following scope:
Furniture/ Fixture Layout
HVAC Layout
Plumbing Layout
Electrical Layout
Civil Layout
3D designs
3. Tech-Enabled Store Design Consulting
In store layout and design service, YRC's team of experts also assesses and identifies the best-fit technologies for its retail clients. The team helps in the integration of these technological solutions with the business. YRC also assists in identifying and selecting vendors to execute these implementations.
Few popular in-store technological solutions (some of these are already discussed earlier):
Self-Checkout Systems
Smart Carts and Baskets
Electronic Shelf Labels
Display Screens
Beacons (new)
Omnichannel Systems
Smartphone Applications
AI-based solutions
About YRC
Your Retail Coach (YRC) is a retail and eCommerce consulting brand with more than 10 years of experience and a growing international presence. We have worked with and delivered business solutions to 500+ clients in 25+ verticals.
YRC's team of qualified and experienced supermarket and grocery consultants have handled numerous projects in delivering professional and world-class retail layout designing services and solutions.
For service-related enquiries or a quick conversation with one of our experts, please drop us a message on our website.
For service-related enquiries or a quick conversation with one of our experts, please drop us a message on our website.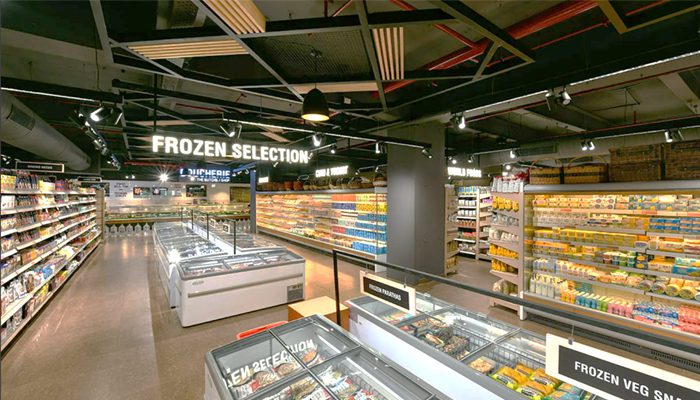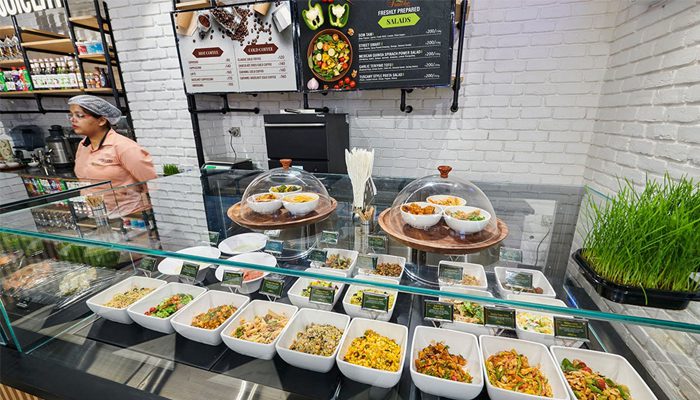 Wide Isle for Free Shopping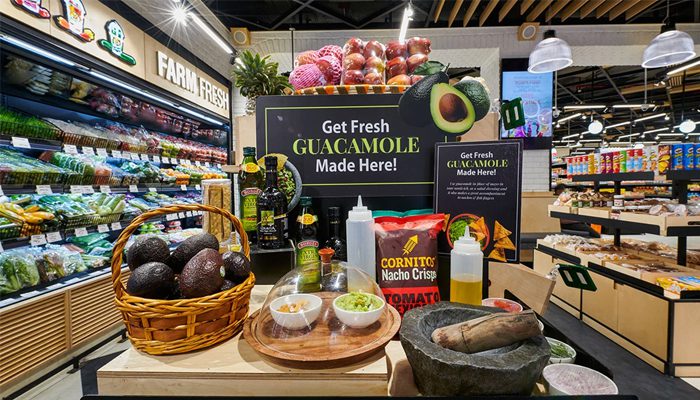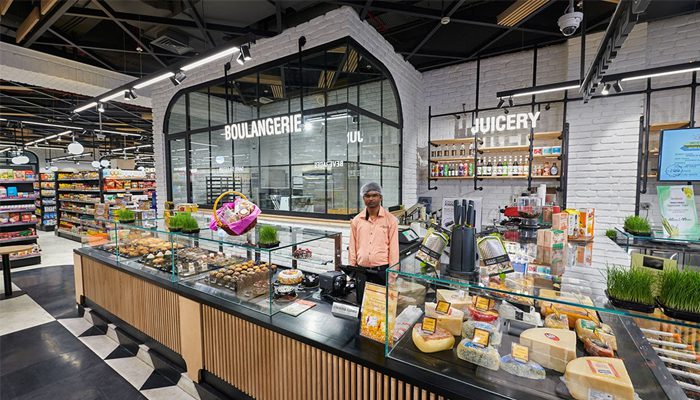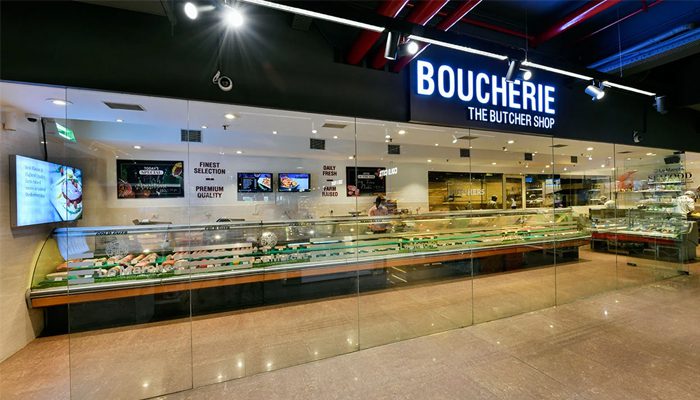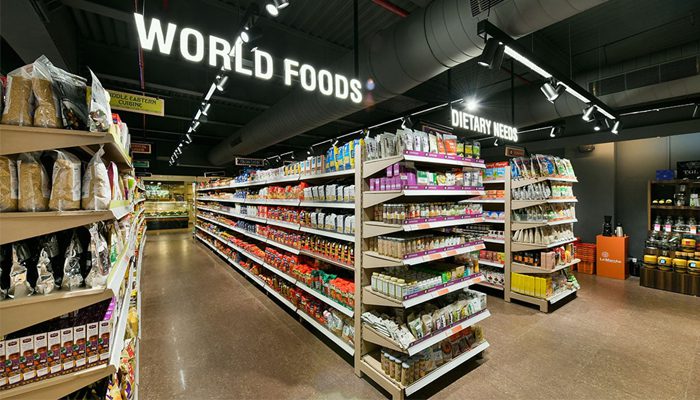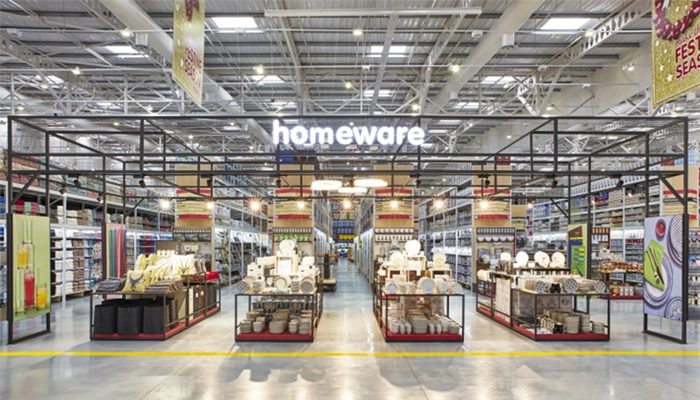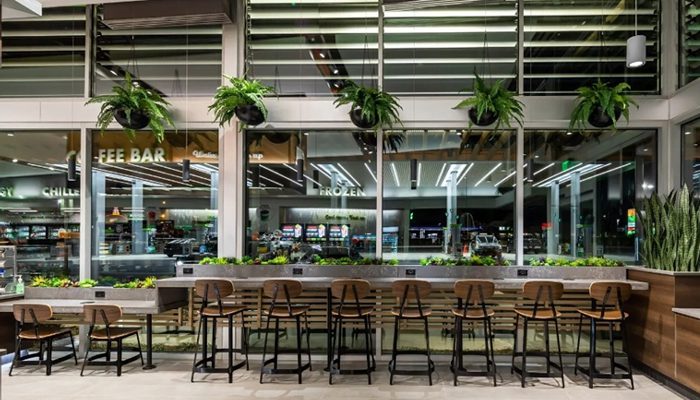 What is the objective of supermarket layout
A successful supermarket layout design shall help to achieve 04 major objectives:
Increase Sales (Promote Cross-selling/ Up-selling/ Impulse Buying)

Reduce Pilferage

Easy replenishment

Enhance Customer Experience
How to design a supermarket layout/ grocery store layout
As per YRC supermarket design consultants, there is a 10 steps process to design an efficient and optimized grocery store layout as follows:
Competitor Research

Finalization of Business Model

Brand Positioning

Product Category Finalization

Target Group Research/ Catchment Research

Business Plan – Budgeting

Functional Layout / Layout Map

Store Interior Layout

Emergency Evacuation Plan

3D retail store design & Finalization
To know more, get it touch with YRC Supermarket design experts today.
What is the typical layout of a grocery store?
A layout of the supermarket differntiates it from being an go-to shopping destination or just another store nearby. Typical layout of supermarket are Grid Style Layouts allowing easy navigation for shoppers and efficient use of space. Though there are various layout types which can be considered as per the product categories and size of the store. YRC Experts recommends to initially work on the supermarket functional layout design & conceptualization before finalization of interior design layout.
Things to consider while designing grocery store layout strategy?
A well-defined strategy is crucial for designing a successful supermarket layout. To achieve this, several factors must be considered, including the needs and preferences of the target customer base, the desired brand positioning, competitor layout gaps, convenience for shoppers, pilferage reduction, high-value goods positioning, reduction of manpower costs, positioning of special product categories, focal point, store façade, visibility, and other critical factors.
How can I improve my supermarket layout?
Improving a supermarket layout requires careful consideration of over 300 parameters, grouped into major clusters such as security and safety, convenience of shoppers and staff, cross-promotion of categories, focal points and memory hooks, flow of goods and walk-in shoppers, ease of cleanliness, COVID precautions, and emergency situation handling.
YRC supermarket layout design experts take into account all these parameters when designing a grocery store layout. By doing so, they ensure that the supermarket is optimized for both customers and staff. This approach can ultimately improve the shopping experience and drive sales.
How to do electrical lighting layout of supermarket?
Designing an electrical lighting layout for a supermarket involves several steps:
Determine lighting requirements based on store size, layout, and merchandise

Choose energy-efficient and long-lasting LED lighting fixtures

Strategically place fixtures for even illumination throughout the store

Create a lighting plan that details the placement and purpose of each fixture

Consider lighting controls such as occupancy sensors or timers to save energy

Work with a licensed electrician for safe installation in compliance with building codes and regulations.
Get Advice for Supermarket / Grocery Store Layout Design Services
The term 'luxury' could have different connotations from different perspectives. For some people, it is optional and they may not strongly feel the need to indulge. For some others, it could be a representation of status symbol, personal identity, and...
read more