I) Challenges faced by Salon & Spa Industry
#1 Retention of Talent
The demand for a specialist is always high in such a service industry. Consequently, the salon and spa business is completely person-dependent and retention of experienced, efficient, and talented workers has always been a challenge. Deciding the correct HR policies, defining accurate job profiles and reporting structures, developing innovative employee welfare policies are essential to ensuring standardization and reducing attrition rates. Well-defined HR SOPs (Standard Operating Procedures) measure the performance of the individual and track as well as award those workers that deserve accolades.
#2 Continuous Training
Delighting customers each time is the result of constant training. Remember that for your salon or spa business, one bad experience can ruin regulator customer retention. It is essential to train the team to maintain the brand service standards. Constant training challenges are being solved through organized training calendars and well-framed and implemented training SOPs. Top management can concentrate on key business issues and leave aside operational aspects, provided SOPs are developed and effectively implemented across organizations and regularly audited.
#3 Profitability Check
Winning the numbers game each month does not mean the brand is making excellent profits. It is important to check profitability each month, as per the location. Certain brands delay the process of identifying the slow-moving branches, until the time profits of excellent business branches are nullified. This is too late, especially if you want your salon and spa business to thrive, not merely survive. Profitability checks need to be done profit-center wise and product/service wise.
#4 Business Model Feasibility
Before starting off your salon or spa, you need to work on a business model. Knowing the break-even sales and rentals in a comprehensive way helps to decide budgeting for the branch. Most brands and businesses rely on instinct, instead of considering operating costs. Service industry works on healthy margins, but it is essential to check on operating costs, capital costs, ROI and budgeting for every department. Business model feasibility can help in deriving profits each day, week, month or year and for every location. Brands need to focus not only on operations, but also profits.
#5 Need for Personalization
The rise in wellness tourism drives the global spa market revenue. Personalizing products and services are the key trends responsible for the growth of the spa market during future years. Most leading spas and salons need to offer customized time rituals, where clients reserve a certain window of time to receive customized and personalized services like facial, haircut or skin treatments. The increasing incidence of senior populations and demand from emerging markets like India are reasons why the spa industry is growing its reach. But critical to this is inducing the element of personalization. Lack of training and standardization can come in the way of effective customization and personalization.
II) How Can YRC Help Your Salon/Spa Business?
For coming up with the perfect spa business plan or salon business plan, you need a business plan development consultant you can rely on. As retail consultant Your Retail Coach offers exceptional spa consulting services and salon consulting services you can be assured your business operations can get organised and facilitate vertical and horizontal growth. As the leading hair salon business consultants or business process consultant for building an unbeatable salon business plan, YRC offers exemplary services of the highest standards. The premier business management consultant, YRC are change management consultants with a difference. If your looking for specialised business consultants i.e. Nail Salon consultants, Medical Spa consultants, boutique salon, wellness centre etc consult YRC, a prime business consulting company, who can help your business grow.
New products and services are always being launched, and if your salon or spa seeks to extend its service coverage or reach, you need well-defined SOPs (standard operating procedure) for each and every stage of your business growth. At Your Retail Coach, we develop "Business Model Feasibility" reports for brands to assess their affordability and profitability to ensure longevity and scalability. We also develop SOPs to streamline the operations & ensure standardization across the branches.
III) About Salon & SPA Sector
For an effective salon business plan and strategy, latest trends and technologies must be considered, especially as the industry is shifting from person-conscious to brand-conscious avatars. Brands budding in the salon and spa sector are simply booming. So, for those seeking to understand how to start a salon business or a spa, competition needs to be factored in. There's increasing awareness about the importance of presentation and personal style. Salons and spas need to focus on not just the use of quality products but also the effective implementation of services. According to research by Zion, the international spas and beauty salons market is valued at USD 128.59 billion presently and is expected to reach USD 190.81 billion in 2024, growing at a CAGR of 5.80% between 2019 and 2024. Spas, beauty salons, and wellness centers have a massive potential for growth, with both personal and beauty care products and services on offer. Customers are increasingly looking for beauty and wellness services that can relieve the stress that comes with a hectic schedule and busy lifestyle. Spas and beauty clinics continue to become even more popular. So, if you are wondering how to start a nail salon, consider the challenges before you before setting up a business. The millennial consumer prefers a salon or spa which rejuvenates and relaxes them, in the face of a hectic lifestyle. As per Statista, the spa industry has an estimated revenue of USD 17.5 billion in the US alone, employing over 360K wellness professionals and beauticians. The spa industry covers the wellness market, including segments such as anti-aging products, beauty and wellness tourism, The spa industry segment of the global wellness industry is a 550+ billion USD industry. In contrast, beauty and anti-aging services generate USD 1 trillion. Wellness tourism is also thriving among health travelers. Corporate wellness is also expanding. This covers health risk assessments, weight management, nutrition, and smoking cessation services. YRC can guide you on how to start a spa business that succeeds and overcome all the challenges.
Get Advice for Salon | Spa Consulting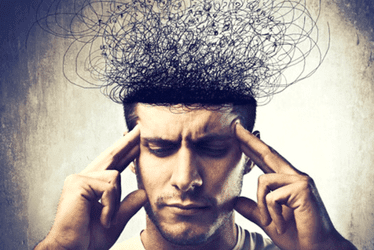 Unlike in case of startups where everything is planned from the scratch, in a franchise business, the franchisees get to work on a predefined ready-made business platform which saves them from the struggle and hardships of starting a business from nothing and help...
read more