Salon & SPA Sector:
This industry is now shifting from person-conscious to brand-conscious. There has been a significant rise in the number of brands budding in this sector. Consumers were never so particular and mindful of their skin, hair & nails. The industry has been on a rise but the consumers have become equally demanding. It's not only about products that the salon & spas are using as all of these products are available easily online. It is purely about the service and the entire experience.
Challenges faced by Salon & Spa Industry:
The demand for specialists would always soar as it's the service industry. This business is completely person-dependant and retaining experienced and efficient talent has always been the challenge. Designing the right HR Policies, defining the accurate job profiles & reporting structures, developing out-of-the-box employee welfare policies are the fundamentals to standardization and would reduce attrition ratios. Well defined HR SOPs will not only measure the performance of each individual but also help in tracking & awarding the well-deserved.
Customer delight, each time is undoubtedly the result of continuous training. One bad experience can ruin your regular customer forever. It is inevitable to train your team regularly to maintain the brand service standards. Continuous training challenges can be solved only by having an organized "Training Calendar" and well-defined "Training SOPs". Top Management can be out of daily operations only when these SOPs are developed and implemented across the organization & regularly audited.
Numbers rolling each month does not necessarily mean the brand is making excellent profits. It is extremely important to check your profitability every month as per the location. Some brands delay in identifying the slow-moving branches, until the time the profits of good performing branches have already been washed out. Profitability check must be done profit-centre wise & product/service wise.
Business Model Feasibility:
Have you made the business model before starting off your salon or spa? Do you know your breakeven sale & the rentals that would be affordable for that branch???
Most brands start with the instinct, without worrying much about the operating costs. Service industry works on good margins but we must also keep a check on our capital costs, operating costs, ROI & budgeting for each department. Business Model Feasibility essentially helps us in deriving at our profits each day, each week, each month, each year. Most brands focus on operations only but what about the profits??
At Your Retail Coach, we develop "Business Model Feasibility" reports for brands to assess their affordability and profitability to ensure longevity and scalability. We also develop SOPs i.e. "Standard Operating Procedures" to streamline the operations & ensure standardization across the branches.
Get Advice for Salon | Spa Consulting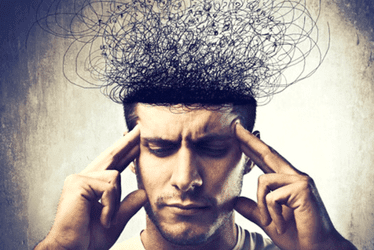 Unlike in case of startups where everything is planned from the scratch, in a franchise business, the franchisees get to work on a predefined ready-made business platform which saves them from the struggle and hardships of starting a business from nothing and help...
read more