Dairy & Milk Industry Business Consulting
Dairy Industry
With the widespread demand for milk products and their constructive role in the global food industry, milk products play a crucial role in the growth of the world's economies. Over the years, by specialization, modernization, and restructuring, the milk industry has seen improvements in food protection. Moreover, the sustainability of dairy farms has also been affected by developments in global trade.
Milk and dairy products have a leading role in the global market for food products. Probably the most competitive and unpredictable agricultural commodity market is fuelled by global dairy processing. The consumption of milk and milk products has risen globally with the growing population. Besides, per capita income growth and understanding of the health benefits of dairy products have increased demand, especially among the urban population. Manufacturers are introducing high-end technology, such as data analytics, to increase their milk production ability to meet this growing demand.
Dairy Industry Market Drivers
One of the key factors supporting market growth is the increasing demand for milk and milk-based ingredients. This can be due to the population's growth, growing incomes, awareness of health, and the booming food and beverage industry. The introduction of automation technology into dairy farms is another critical development in the industry. Farmers now have better access to advanced technology that help track complex operations such as grass and herd management by quantifying information.
Besides, different robots, mobile data applications, satellite systems, and drones are now available on the market to make profitable and effective decisions for farmers. Again, demand for clean label goods that are free from contaminants, artificial preservatives, or chemicals has increased. With the introduction of organic dairy products, farmers are encouraged to broaden their product portfolio.
India is known for the largest dairy companies globally, based on geography, but almost all of its dairy products are consumed domestically. India is followed by Europe, New Zealand, Australia, and the United States of America, which are among the top dairy producers and direct the worldwide dairy trade.
Challenges Faced by the Industry
#1.Price
Milk and subsidy income per kg of the quota will differ considerably from one farm to another. Changing the protein / fat ratio can affect quota returns / kg. Tighter margins of profit plus high quota prices would push producers to optimize their quota 'holdings' returns. Milk income accounts for about 85% of most dairy farms overall revenue.
Again, to produce a litre of milk, there is a vast number of production costs. To decide which section of the operation performs best, producers can control each company's output, such as milk, herd replacements, and crops.
#2. Shortage of Fodder
There is an overwhelming amount of unproductive animals competing with productive dairy animals to use available feed. Due to industrial development, the grazing area is markedly reduced each year. They are thus resulting in a scarcity of feed and fodder supplies to the total requirement. The output of dairy animals is frequently restricted by the growing difference between demand and supply of feed and fodder. In addition, the supply of low forage quality to dairy cattle limits animals. The low ability of small and marginal farmers and agricultural workers involved in milk production to purchase feed and fodder results in insufficient feeding. Mineral mixture non-supplementation results in diseases of mineral deficiency. High-cost feeding decreases the dairy sector's earnings.
#3. Breeding
Everywhere in the world, breeding is an essential feature of modern dairy farming. However, even the most basic dairy cow breeding skills are absent, which is a significant problem for the growth of the country's livestock industry. For any successful dairy farming enterprise, choosing the right animals to breed is essential.
There is no successful identification of heat symptoms by cattle owners during the oestrus period. The calving period is on the rise, resulting in a decrease in animal output quality. Abortion-causing diseases contribute to economic losses for the industry. Deficiencies in nutrients, hormones, and vitamins contribute to fertility issues.
#4. Lack of Required Skills and Expertise
Dairy companies need to equip themselves with proper knowledge and skills to help them with the best background for processing milk in the dairy industry. Vital education and training programs on acceptable dairy practices could contribute to the development of healthy dairy products, but they must be participative to succeed. In this respect, all workers need to be informed and trained to understand what they are doing and develop a sense of ownership. Nevertheless, the creation and implementation of such programs in the milk sector require a strong management commitment, which is, at times, a stumbling block.
#5. Dairy Hygiene Conditions
One of today, today's most significant milk production targets is maintaining a high level of hygiene. The hygiene standard directly affects the economic outcome of production, and dairies implement this by gradually increasing their raw milk quality requirements. More specifically, however, the protection of dairy products and the conditions under which they are processed are of interest to consumers.
Unsanitary conditions contribute to mastitis conditions in cattle sheds and milking yards. The processing of unhygienic milk contributes to a decline in the quality of milk and other products' storage and spoiling.
#6. Dairy Health
In far off areas, veterinary health care centres are situated. The ratio between the population of cattle and veterinary establishments is broader, resulting in insufficient animal health facilities. There is no consistent and periodic vaccination schedule, and there is no consistent de-worming schedule, resulting in massive mortality in calves. No adequate immunity is developed against different diseases of cattle.
Future in the Dairy Industry
Over the last 15 years, the dairy sector has undergone many shifts, pushing the market towards greater industrialization. However, the reality is that the world is changing rapidly, and to continue feeding the world, the dairy industry needs to change as well.
As the economic crisis unfolds, consumer preferences, perceptions, and emotional needs will begin to change. Dairy producers have a responsibility to effectively, reliably, and innovatively carry your goods to customers. Therefore, in product creation and distribution, continued informative, fast, and careful thinking is essential.
In the past, distributors collected milk and used their milk containers to sell fresh milk every morning to visit households or the consumers (Distributor to consumer or distributor to the household (D2C or D2H)). The household used to make purchases from them.
Since market demand has been altered, today, consumers are becoming more mindful of their health and food hygiene. The market research found that many industrial processors have appeared and have arisen. With the promise of hygiene and quality, they collect, process, and distribute dairy and milk products in packaged form.
As companies/ brands purchase milk directly from producers, pay them proportionately, process the milk, and distribute it to end customers through distributors and modern retail stores, wherein the middlemen are effectively removed.
How YRC as Business Process Consultants can help you to overcome these challenges
#1. Logistics Planning
The logistics of handling a short shelf life product produced daily from a large region is a significant challenge for the dairy industry. Lean manufacturing consultants provide organizational-wide enhancement and take logistics into account when it looks at the consumer's end value and steps in producing this end value, not just the manufacturing portion.
#2. Process Automation
Automation of business processes uses technology to conduct recurring activities or operations in an organization where human effort can be substituted. This may include Artificial Intelligence (AI ), Machine Learning (ML), Internet of Things ( IoT), ERPs, chatbots, equipment for packaging and handling, etc. It is achieved to cut costs, improve productivity, and streamline procedures.
#3. Dairy Processing Handbook / Process Manuals
The Dairy Processing Handbook draws on our comprehensive know-how and offers thorough but easy-to-understand knowledge on production processes. Get insights from pasteurization, homogenization, and UHT treatment to filtration, automation, service systems, wastewater treatment, and many other aspects of modern dairy production into processing technology and the whole chain.
#4. Standard Operating Procedures (SOPs)
The industry continues to be troubled by the limited availability of structured process documentation resulting in lack of proper (internal and external) communication, mismanagement of feed management, sanitizing methods, input vs. production, waste management, utilization of human resources, selection and monitoring of breeds, added value and profitability of the dairy farm. SOPs aim to solve all and more of these problems.
YRC Dairy Consultancy Services is committed to helping our clients to maximize their 'farms' production and boost productivity and profitability.
SOPs in the Dairy Industries
Dairy industries should have a manual that describes how the dairy functions, a detailed plan that outlines how the dairy executes all its processes. These are the standard milk company operating procedures (SOPs). With the help of a dairy consultant, your SOPs should cover:
General management of herd health: vaccine schedules and treatments
Milking management: processes, sanitation washing, liner modifications, etc.
Calls for emergency
Manufacturing process
Procurement
Repairs & maintenance
Organizational chart- who is responsible for what
Packaging, Distribution and Logistics management
HR & Administration
Accounting
Warehousing and storage
IT System Integration of SOPs
The centre of all business processes consists of a reliable IT infrastructure. IT applications can reduce operational costs substantially, also improving process accuracy and automation.
As influential leaders know, well-documented structures and processes are a must to establish a company that scales. Standard operating procedures (SOPs) help companies streamline business processes, and ensure workers understand how to execute assigned tasks in the most effective way possible to the desired standard.
For example, SOPs are imperative in a manufacturing environment to ensure consistent performance, quality control, traceability, and employee protection.
As such, ensuring that all company members work from a formalized and organized collection of processes that improve efficiency and minimize the likelihood of mistakes, establish a chain of command, and ensure that all regulatory requirements are met is imperative for proper and efficient management of SOPs.
Digital Sales Techniques for Rapid Expansion
The centre of all business processes consists of a reliable IT infrastructure. IT applications can reduce operational costs substantially, also improving process accuracy and automation.
Adopt D2R (eliminate distributors and directly reach out to retailers)
Milk companies purchase milk from farmers under a Direct to Retail (D2R) digital distribution model and then use a transparent digital marketing system (e.g., online sales portals), removing all intermediaries/ distributors. Retailers can place an order and fresh milk & dairy products are shipped to the retailer directly by the manufacturer.
D2C business model (Via e-commerce directly sell to consumers)
Direct to consumer (D2C) give the manufacturer more significant influence over the brand, reputation, publicity, and sales strategy. In addition, it allows the milk producer to stay agile, communicate directly, and learn from end consumers on an ongoing basis.
Thus, SOPs help to establishing and implement best practices across the organization at every stage of business cycle i.e. Startup, Growth or Maturity stage
Get Advice for Dairy & Milk Industry Business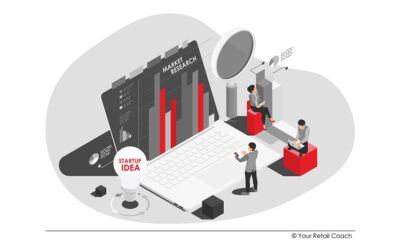 A secret to success every start-up should understand Secondary market research revolves around the collection of market statistics, demand, and supply curves for the past few years, decoding the recipes of your market competitors' success, gathering the stats about...
read more