Automobile & Auto Accessories Industry
Automobile Industry | Automotive Business Consulting
Owning a private vehicle, especially a car, has always remained an innate human desire. It may be a used car or a brand new one rolling out of a showroom. It may be a luxury car or a utility vehicle. What one buys depends on their budget and user requirements. And once affordability is not a restricting factor, people also go beyond their requirements. For instance, someone who has started their job life will try for an entry-level segment car or a decent two-wheeler. But for an established and affluent businessman, owning a Mercedes may not be a big deal, whether or not it is a perfect match for his usage requirements.
Many automotive consultants worldwide with years of experience are of the view that even if auto sales have plummeted globally in the last one and a half years, the demand for automobiles is not going anywhere. But a long pending problem with the auto industry is that the manufacturers and dealerships are not able to devise business models and service delivery systems that strongly resonate with the market and consumer requirements. The transition to electric vehicles is yet another challenge of uncertainty heading towards them. The onset of the 2020 global pandemic limited their scope of making improvisations in business.
Challenges and Trends in the Automobile and Auto Accessories Industry
Deficient Production Levels
Owing to many reasons, including the shortage of semiconductors, there has been a decline in global motor vehicle production since 2020. Many auto retailers struggled for a while to fulfil the existing list of orders. Both automobile brands and automotive dealership consultants anticipate that chip shortage and other supply chain disruptions will continue to cause lesser production of motor vehicles till 2022. Being in the field of automotive business consulting for more than a decade, we believe that this is not going to dampen the global market demand. The supply chain will be a major area of work for automobile brands. Auto dealership agencies and auto parts dealers may not be able to sustain their operations if the auto companies fail to find solutions to the supply chain issues.
Transition to Electric Vehicles
Auto companies and automotive management consultants know that a glaring challenge for automobile companies is making the transition from gasoline-based motor vehicles into electric vehicles. This transition will call for major overhauls in the production systems. And prior to that, a lot of research and development and testing activities will have to be carried out. A significant amount of financial resources will be required to power these changes. If investors are not convinced, stock prices will hit the floor. Companies will have to give away the technical expertise they have acquired over decades. There will be major lay-offs especially in the engineering and other technical departments. Auto companies are likely to face industry-wide IR protests. Many top-level executives will have to make way for a new generation of leaders. The demand for automotive consulting services is also expected to see a surge.
Online Channel
Another big disruption that has affected the veteran players in the industry is the online channel. From facilitating expert product comparison to purchasing used cars, there are plenty of new-age businesses that have emerged harnessing the power of the internet and its popularity with the masses. From YouTube channels to C2C retail platforms, clarity and transparency provided by these informative and service-based entities have necessitated the conventional auto brands and their dealership agencies to exhibit the same level of authenticity. Many automotive management consulting experts from the industry already see omnichannel as a necessity for auto businesses.
Cab Aggregators and Sharing Economy
It has been more than 10 years since the concept of hired or shared mobility as we know it today came into existence. The business model stands proud and tall till the present day. Thanks to its utility to customers across the world. In many growing and developing cities across the world, many people chose to take it up as a business or simply for side income. There was a win-win reason for banks and businesses to work things out to finance the purchase of new cars for the cab business. But cab aggregators were not good news for auto manufacturers in the long game. Instead of buying a car, customers began to prefer using cab or pooling service. And so far, auto manufacturers have not been able to counter this utility competitively. There is no harm in taking external assistance from any experienced automotive management consultants for revamping the business model.
Inability to Utilize Remote Working
The concept of remote working has become a global phenomenon since 2020. With lockdowns and curfews of varying degrees coming into force across different parts of the world, remote working emerged as a solution to keep businesses running. But all businesses could not have applied this strategy. Retail auto dealers and distributors were one of them. Without opening their showrooms, stores or service centres, these businesses cannot sell or provide any service. Also, the services rendered by auto businesses cannot be considered as 'essential' unlike grocery or medical stores. And the global shutdown came too sudden for auto businesses or automotive consultants to make any changes. In our automotive business consulting services, we always stress that auto retailers should plan for such contingencies in the future.
Margin Pressure
Apart from the company-allotted profit margins, the business model of dealers also depends on the revenue from services and financing/insurance activities. It provides an avenue for auto retailers and dealers to decrease their dependence on auto companies for revenue generation. But that market is quickly heading towards high competition and saturation. And with pressure mounting on the auto companies, shrinking profit margins for auto dealers always remains a strong possibility.
Lack of Marketing Strategy
Most auto dealership businesses solely depend on the might of the auto brand they are associated with. They hardly carry any marketing strategy to seek growth and development outside the paradigm of their auto brand partners. Every auto brand allows only a limited number of dealers to operate within a city. This allows auto dealers to become complacent as competition is kept under containment within a brand umbrella. This can sometimes also be a restricting element.
Poor HR
Any experienced automotive business consultant could tell that most auto dealers and retailers lack the required HR management, strategies, and policies. The complexity of HR varies from business to business. But it does not negate the need for HR at all. Even if there is only one employee, business owners should define the hiring criteria. They should have a backup plan in situations of absence, leave, or resignation. These simple considerations assume high significance as we begin to consider larger businesses. Other areas where HR can help are having a planned organization structure, mapping and facilitating training requirements, carrying out performance reviews, addressing regulatory compliances, etc.
Operational planning with SOPs
Whether it is a business of auto parts or a car showroom, there is a multitude of operational activities that have to be carried out. These activities are in the areas of inventory management, sales and servicing, purchase and reordering, CRM, housekeeping, HR, finance, administration, etc. The vastness and complexity of these processes and operations depend on the business size and operations. But the universal requirement is that these activities need to be planned and mapped with operational detailing. Generally, the SOPs are provided by auto companies or their master franchisees. As automotive business consultants, we always emphasize that if SOPs are not provided by franchisors, businesses should develop these SOPs to ensure that their operations are smooth and are in alignment with the required standards.
How YRC can help
Started in 2012, we are a boutique retail and eCommerce consulting firm with a growing international presence. We have consulted over 500 clients in more than 20 verticals. In the automobile and auto accessories industry, we provide business consulting services to automobile dealership businesses of all sizes. We engage professional and expert auto business consultants in our projects. The same set of services is offered in auto accessories business consulting meant for SME auto parts retailers.
Considering the diverse nature and unique challenges of the industry, our automotive business consulting services are focused on designing and delivering precise solutions. Detailed market research is done to gain specific knowledge and understanding of the target market. Reports are accompanied by actionable insights, CTAs and recommendations to help clients formulate their business and marketing strategies.
With the transition to electric vehicles increasingly becoming a reality, the conventional auto manufacturers in the industry will have to focus on diversification. Markets have to be developed from scratch. As a part of our automotive business consulting services, in business model development, our team of automotive dealership consultants work on how brands can create a strong and sustainable differentiation with their offerings. Our team of auto accessories business consulting experts deal with the concerns and priorities of auto parts dealers and retailers. The objective is to help clients optimize the business impact of the ongoing disruptions in the auto industry as well as to build the future roadmap for making a smooth transition into the impending reality of electric vehicles.
In automotive management consulting, we help clients get a grip over their financial and commercial planning with our business plan development services. Here, our team of expert automotive business consultants make the required financial and commercial projections and estimates. This includes demand forecasting, purchase planning, cash flow management, ROI and break-even analysis, projected profit and loss statements, and more.
As digital channels begin to become an increasingly important factor in distribution and delivery, going omnichannel in a strategic way is the best foot forward for businesses in the auto industry. Auto dealers and retailers can digitize their business by staying within the service framework of their auto brands. In automotive consulting, our omnichannel expertise is aimed at helping businesses achieve the much-needed digital transformation from the inside out.
For more information on our automotive business consulting services or if you have any specific queries for our team of auto business consultants, drop us a message and we will reach out to you.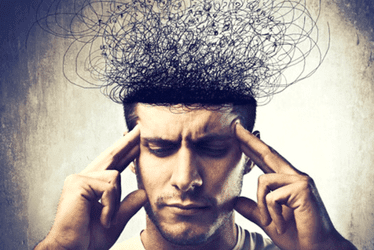 Unlike in case of startups where everything is planned from the scratch, in a franchise business, the franchisees get to work on a predefined ready-made business platform which saves them from the struggle and hardships of starting a business from nothing and help...
read more