I) Challenges faced by Automobile/ Accessories Industry
#1. Organizing Operations
Organization of operations in terms of sales, accounts, purchase and marketing and other everyday operations is a hurdle for the accessories and automobile industry. Auto part manufacturers in the US alone combine a USD 250 billion in annual revenue. Manufacturers include a wide range of automobile parts and components for engines, transmissions, braking systems, powder trains, steering and much more.
A consolidation of car companies has resulted in changing dynamics. Self driving cars, globalization, expansion into fresh markets and increased demand for auto parts due to higher number of older vehicles in operation are all contributing to a competitive auto manufacturing sector. So an automotive management consultant can serve to boost your automobile business by working on SOPs for every section of the manufacturing process.
#2. Reducing Costs
A big problem faces automotive companies when it comes to the management of spiraling costs. There is an urgent need for cost reduction. Manufacturers are observing a downward pressure on pricing from automotive clients. The automobile and accessories industry now has to get creative to search for ways to reduce costs and increase efficiency and productivity. For this, SOPs are essential to manage costs effectively and set pricing mechanisms for optimal returns.
#3. Using New Technologies
Many new technologies improve efficiency, reduce manual labor and reduce waste. This includes modern ERP systems connecting different aspects of the business from receipt of raw materials to inventory, purchasing and finance. CAD integration with ERP business systems and the use of 3D printing machines can reduce costs and increase or maintain component complexity.
When paired with machine and ERP data, advanced analytics software can facilitate the understanding and predict production failures. This can also serve to reduce downtime and guide demand over time.
But for effective technologies to be implemented in a way that utilizes their true potential, whether you're a dealer or a manufacturer in the automotive industry.
#4. Setting Up a Brand in a Competitive Market
Setting up brands in a competitive market is essential, especially when brands are strengthening day by day. Finding new markets and expanding new niches is easier, when you have a top automotive consulting firms at the helm. For auto parts manufacturers, skills and equipment for auto parts are specialized. Customer diversification provides long term stability for the automotive industry. Automobile Dealers & Distributors (i.e. Vehicle, Auto parts & accessories dealers & distributors) still remain the major channel of sales. Automotive dealership consulting firms with the right skills can help dealers to set up flawless automotive SOPs for effective adoption of technology. For Auto Dealers & Distributors, retail business consulting holds immense value.
#5. Customer Relationship Management
Customer relationship management is essential for effective growth and sizeable profits. But CRM is not simply a matter of setting up a database or using a piece of software. You also need clear standard operating procedures to streamline the processes by which customer data can be aggregated and deployed in an insightful way.
#6. Skilled staff for upselling and cross-selling
Getting skilled staff who can upsell and cross-sell better works really well, provided you can develop the right selection, recruitment, training and analysis tools. Automobile and accessories industry comprises businesses that need the best and brightest talent to survive and thrive.
#7. Better Inventory Management
Effective management of stock serves to increase the stock turnover ratio. Like all other industries, automobile and accessories businesses too experience their share of ups and downs. Overcapacity can be a real problem, when manufacturers have invested in resources such as materials and payrolls into building a certain quantity, only to discover that they do not need to produce as much as planned for.
The result is over-expenditure that serves to damage cash flow and results in waste. Overcapacity can be avoided by automotive SOPs that increase how responsive the production floor is and the best ways to master production scheduling are now within your automotive firm's reach.
#8. Use of SOPs and Adoption of Technology
So, whether it's adoption of technology to drive sales, or better inventory management, SOPs can be effectively integrated with software to develop the digital capacities of your automobile or accessories firm.
#9. Value of an Omnichannel Approach
The omnichannel approach can serve to develop a stronger platform for automotive and accessories companies to extend their reach to B2B and B2C customers alike.
II) How YRC Management Consulting Can help
YRC Management Consulting can help the automobile manufacturers & dealership companies to streamline their operations & impart excellent customer service. Specifically for Automobile Industry, Your Retail Coach offers designing of SOPs across all major functions of business. YRC has helped numerous Automotive Dealers looking for SOP for a retail store. YRC is also amongst the top automotive dealership consulting firms and comprises talented automotive dealership consultants and dealer consulting services. For quality automotive management consultant teams, look to YRC's exceptional and adept team of skilled specialists and strategists.
III) About Automobile & Accessories Industry
The automobile industry is a key industry driving the economies of the world. The economic growth of the sector is advancing with the evolution of passenger and commercial vehicles manifold over the years. China, USA, Japan and India are the world's top consumers of automobiles . As per Statista, global passenger car sales are forecast to hit 78.6 million vehicles in recent years.
The largest automobile and accessories markets are in China and the United States. This is in terms of production as well as sales. With new global initiatives such as the Paris Agreement, several countries across the globe are enacting stricter emissions controls on new vehicle models. Automakers are beginning to expand into the electric mobility sector, with Germany leading the way with electric car production to reach 1.3 million units by 2021.
Additionally, internet-connected car technologies and autonomous vehicles are stirring up another revolution in the automotive sector. Some 40% of respondents indicated they will use fully autonomous cars, as they consider these to be safer than conventional cars.
Reports also point to the international market for autonomous driving hardware components to grow from 400 million US dollars in 2015 to 40 billion US dollars in 2030. Manufacturing of automobile parts is yet another thriving sector in this industry. But where there is growth, there are also challenges.
Get Advice for Automobile & Accessories Industry Consulting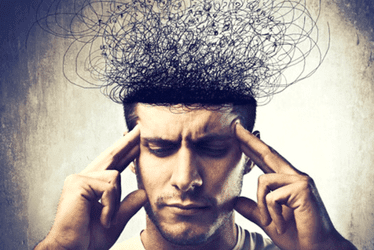 Unlike in case of startups where everything is planned from the scratch, in a franchise business, the franchisees get to work on a predefined ready-made business platform which saves them from the struggle and hardships of starting a business from nothing and help...
read more