Digital Analytics
What use of digital tools and technologies concurrently provides is
humongous volumes of data for informed and intelligent decision-
making in business. Ecommerce without digital analytics is like opting
not to cook better when the recipe and the ingredients are already in
the kitchen.
Digital Analytics Consulting Services
With every little thing we do over a digital device, it creates a digital footprint. Enormous amounts of data are being created every second when we use social media, surf websites, engage with mobile applications, make card payments over POS, use ATM services, send an email or a text message, turn on the set-top box or the mobile data or the Wi-Fi, and so on. The data so created is extremely relevant to businesses.
For instance, for an eCommerce company, web and eCommerce analytics could reveal which product categories are most viewed, the effect of providing discounts on customer buying decisions, the impact of personalization efforts, how quickly and conveniently customers are able to navigate within the website, and so on. With business intelligence and advanced data analytics, retail and eCommerce enterprises can formulate better marketing strategies and operational plans.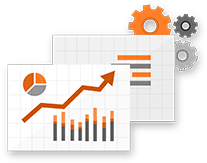 The essence of digital analytics is about making business sense out of the digital data that is being generated. Digital marketing analytics is the entire process of collecting, analyzing and converting the digital data into meaningful visualizations, interpretations, and information for enhanced customer experience and streamlining operations.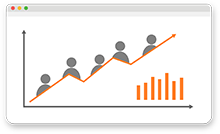 According to a report, the global predictive analytics market is expected to grow at a CAGR of 22.1% during the period from 2018 to 2024. This partly explains the surge of the business analytics software market along with a growing count of digital analytics companies. While some businesses do it in-house there are others who lean externally for digital analytics services or with partial involvement of a digital analytics agency.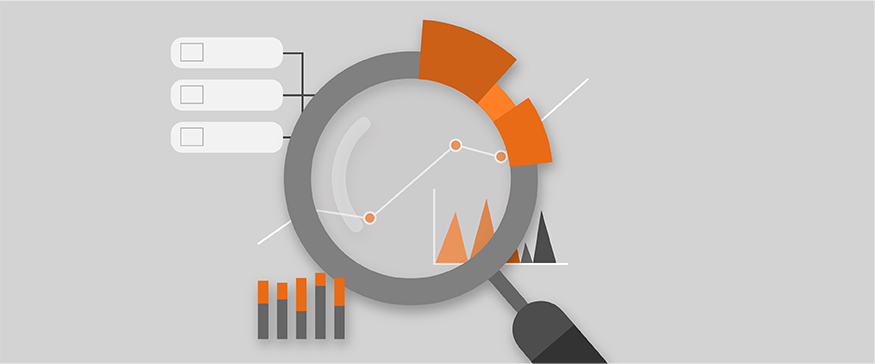 Some important forms of Digital Analytics
All the data generated via digital activities is enormous. To adopt a more manageable approach, data analytics can be divided into various branches. We will classify here the four most prominent.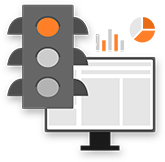 It is one of the most significant components of digital analytics today and it deals with trying to understand the flow of web traffic, user behaviour on a website, and the associated technologies. Website data analytics consists of comprehending user psychology and behaviour when they are on a business website. Data pertaining to web traffic and user behaviour on a website can reveal crucial areas for improvisations.
Various kinds of data useful for a web analytics team or web analytics agency are sources of website traffic, types of devices mostly used for browsing, geographical clustering, busy and lean hours, average time spent on website, ease of navigation, conversions, etc.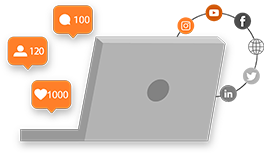 As the name implies, social media analytics is the division of data analytics that deals with the study and analysis of data created by the users of various social media platforms. With billions of users of various social media platforms like Facebook, Twitter, Instagram, Snapchat, YouTube etc., humongous volumes of data are created on these platforms which companies leverage to pitch better to their target customers and audiences.
For example, what kind of posts get the most engagement (text only, image, gif, video, etc.), at what time of the day the engagement is maximum, audiences which are resonating the most with the published content, etc. All these data can help in fine-tuning and improving performance on social media platforms and thereby maximize traction with the target audience.
From search engines to social media, the use of data analytics in digital marketing helps businesses build sharp strategies. With the distinction of web and social media analytics, companies can also focus selectively.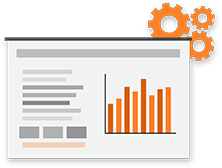 The terms business intelligence and data analytics cannot be used interchangeably. BI is focused on the present circumstances. Higher forms of data analytics focus on what future trends could be and what can be done. Let us understand this with a contemporary example. The on-going COVID-19 pandemic has resulted in retailers finding it difficult to get their business back to motion as economic activities resume because their business models do not completely support the new market environment. Going digital and omnichannel could help retailers. That is business intelligence (descriptive data analytics). Going ahead into the future, as long as a full-proof vaccine is not developed and is globally available, retail businesses will have to work on adapted business models. This is part of predictive and prescriptive data analytics.
Thus, BI reporting helps in finding out the weaknesses and opportunities in the current business practices or way of functioning based on real-time or past data.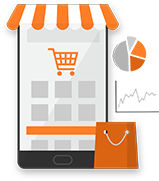 Ecommerce analytics is that part of data analytics which is specifically targeted towards eCommerce platforms owing to their immense potential of providing meaningful data. It can tell about where the sources of user traffic, what users are actively looking for, how they carry out a search, how much time they are devoting to a specific product or category, how long they stayed on the eCommerce app or website, etc. It can also provide insights on user purchase history, user shopping cart activities, average order value, time taken to purchase, conversion rate, click through rate, purchase frequency and other such relevant information. This data and information are of the utmost importance to better understand user experience on an eCommerce platform and what could be done to increase traffic and conversions.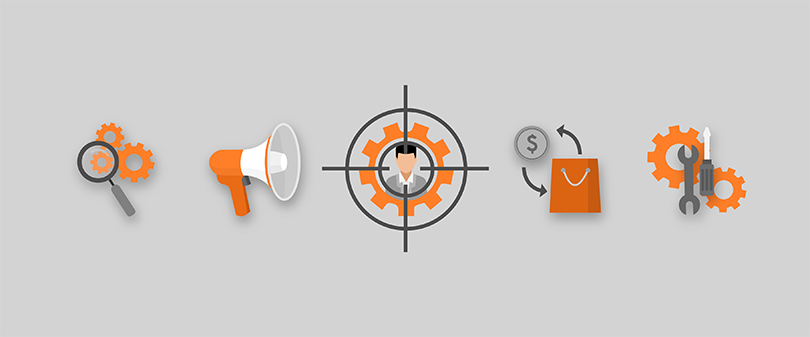 Functional Relevance
Customers expect daily essentials to be delivered within hours, unlike an electronic item where a waiting period is tolerated. Unless you are able to deliver in a stipulated time frame on a consistent basis, you are really not providing value as a brand. This makes the entire online grocery operation a high-commitment service with thin margins and any lapses can be detrimental to the bottom line. Hence, well-defined SOPs can be a solution to many business functions within the organization, helping you provide a better service without mistakes that can prevent financial losses.
Some of the ways in which digital analytics can help the sales function are: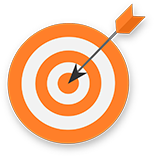 (i.) Goal Setting : As author, salesman, and motivational speaker Zig Ziglar puts, "A goal properly set is halfway reached." Information extracted from digital data can help set proper and pragmatic targets for your sales team based on market trends and changing dynamics.
(ii.) Provide Insights : Based on data analytics, you can provide your sales team with useful insights that can help them generate sustainable revenue for the company. Sales teams in many organizations use data to understand the effect of all the steps in the sales cycle to figure out how to drive a sales opportunity.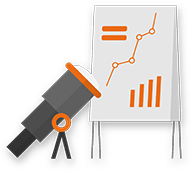 (iii.) Identify Unmet Needs : Sales analytics data can help you identify un‐served and underserved areas (in terms of product/services) where there is a potential of need fulfilment. This will help in value-addition and lead generation.
(iv.) Periodical Sales Analysis : With the periodical sales data at your disposal and after doing a detailed analysis, the sales head/managers can assess the performance of the sales department and come up with improvised ways of working for the next quarter or the next financial year. Individual sales team members will also get to know about their performances, contributions, areas for improvement, and see their standing in the team.
Digital analytics for marketing is probably one of the hottest selling cakes in the analytics market. The objective is to improve the efficiency and effectiveness of the marketing strategies and efforts of a business enterprise. For example, if you are a marketing manager you may want to know the past performance of promotional pricing campaigns to see if such campaigns have yielded expected results. If you are into digital marketing, you may want to keep a track of your company's social media pages to assess audience engagement. Similarly, digital analytics can be applied to various other areas of marketing for better results in terms of understanding customer behaviour, business development, and ROI.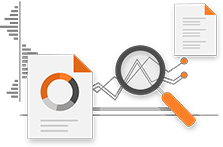 · Predicting seasonal trends
· Merchandising decisions
· Redefine target segment
· Pricing decisions
· Supply chain decisions
· Website and social media analytics
· Performance of SEO and SMM strategies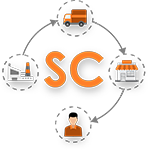 The operations department of an enterprise is responsible for running the on-the-ground business activities of a company on a routine basis. In a retail store, an operations manager may be also called a store manager who oversees the routine operations of the store. In banks, a branch operations manager is responsible for the overall functioning of the branch. In a production facility, an operation manager would be responsible for raw materials, production, machinery and equipment, inventory, logistics, etc. Given below are a few areas where data analytics help in operations management.
· Procurement
· Merchandising
· Supply chain and inventory
· Budgeting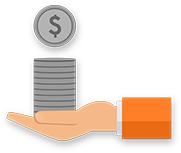 Your finance team can benefit a lot from financial data analytics to make better strategic long-term decisions for your company. If we were to go by the EY and Forbes Insights, in a survey of 564 executives of large global enterprises, 57% of the CFOs opined that delivering the data and advanced analytics for BI and management information will be a critical competence for finance function in the near future.
Some of the areas where financial data analytics can help your finance division are:
· Financial planning and forecasting
· Cash Flow Analysis
· Investment decisions, return on investment, break-even analysis, etc.
· Profitability, liquidity, and leverage
Overall Edge to Business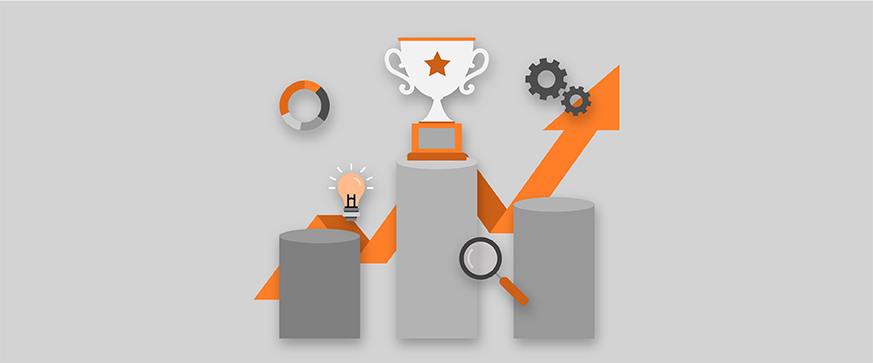 1) Informed and intelligent decision-making :
The significance of informed decision-making needs no separate highlight. With data analytics, businesses can not only make informed decisions but also intelligent decisions based on in-depth analysis and scrutiny of tons of relevant business data. Even if business intelligence backs a decision, advanced data analytics may still provide grounds for an even better decision.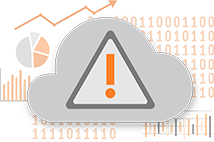 2) Warning signals and Loss Aversion :
Business decisions and actions which are assessed to be right at one point of time may not always remain the same. There could be changes in the internal or external environment that will prove the earlier assessments to be incorrect. Data analytics can help businesses make predictive analyses. Resources being poured into a less profitable or more risky option/project/decision could be diverted to better alternatives.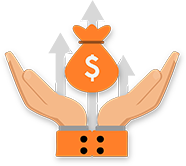 3) Profitability analysis :
As an online or an eCommerce business, you might be selling several products under different categories. In the income statement, you only get to know the overall profit or loss your company made in the previous quarter or financial year. However, leveraging on data analytics, you can calculate and assess the profitability of individual products, or its SKUs, or compute category wise profit to figure out which segment is your cash cow and which is not. Accordingly, you can take business decisions based on such profitability analyses.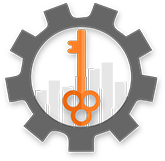 4) KPI tracking :
KPI is a means to keep track of performance and progress (organizational, departmental, projects, teams, etc.) in specific, quantifiable terms. KPI is often heard in association with HR and employee performances but the concept of KPI has a wider range of applications. For example, different departments of a business enterprise will have different functional KPIs which also need to be in tune with the broad enterprise-level KPIs. These performance targets are predefined and are critical for the overall success of the business. Similarly, project KPIs are critical to determining if the project and its parts are headed in the right direction. Data analytics can help companies refine, redefine, and keep track of the established KPIs.
How YRC Digital will help?
YRC DIGITAL is the service brand of YRC dedicated to digital products & digital transformation consulting. YRC takes pride in having consulted over 500+ retail and eCommerce brands and 150+ B2B companies, which included start-ups, SMEs and multinational conglomerates, spanning across continents, with a success rate of 95%. And there's so much for us to learn.
YRC Digital is a dedicated team of professionals who understand digital analytics and know how it can be leveraged to achieve digital transformation from inside out.
Get Advice for Digital Analytics
Q-Commerce is an abbreviation for Quick Commerce. It simply means quicker delivery timelines for purchases made online. The idea of 'quicker' here is to deliver an order within an hour of placing it. By that measure, shadows of quick commerce are already in existence....
read more