Apparel | Fashion | Clothing
I) Challenges Faced by Fashion & Apparel Sector
#1. International Competition:
Setting up a fresh brand in an over-competitive and saturated marketplace, where foreign brands are heavily dominating the global fashion retail markets. The apparel industry statistics point to how global players are dominating the markets, through deep discounts and superior infrastructure. Their quality products and organized policies, procedures and systems have won over the shoppers. So, if you're looking to grow your fashion label or expand your clothing business, starting an fashion brand is now all about innovating to meet international standards.
The clothing and apparel industry especially for readymade garments is facing global competition and not thriving as against foreign brands.
Top fashion retailers are also facing the e-commerce challenge, with international fashion brands like Burberry, Zara, and H&M offering online routes for purchase. The clothing and apparel industry is plagued by obsolescence in the face of international challenges steeped in advanced technologies and the latest trends.
The added prestige value of wearing a foreign branded clothing or apparel is further fueled by aspirational buyers.
#2. Retail Inventory Management:
Another emerging hurdle for the fashion industry is the management of dead stock. Inventory management remains a critical concern, even as logistics and warehousing emerge as the top challenges, especially for smaller fashion and clothing businesses. Effective inventory forecasting and analysis is the key to optimal stock management. But due to lack of management, apparel and clothing brands are failing on this score. Fashion trends and technologies are constantly changing. For building a brand customer can relate to, effective stock and inventory management are mission-critical. Major retailers have realized that process manuals and standard operating procedure for fashion retail stores are absolutely essential. Those looking to start a fashion ecommerce business must consider effective supply chain, logistics and inventory management as an integral part of their business.
#3. Need for Advanced Technologies:
Whether it is to minimize pilferage or manage stocks effectively, the need for advanced technologies is of paramount importance for the clothing and apparel sector. Use of obsolete technologies leads to poor quality fabric and inferior production standards as well. Modernizing and expanding operations remain a critical concern for the domestic apparel and garments companies. So, if you're looking to open a new boutique retail or expand your fashion business, retail operations manuals or SOP's (Standard Operating Procedures) are key essentials to organize & scale your retail business.
#4. Lack of Organized Retail Operations:
Unorganized and narrow, traditional way of running the business have impacted the clothing and fashion sector in India, in adverse ways. Massive restructuring of the apparel sector and large-scale modern production equipment investment is needed. With 93% of the Indian retail clothing and apparel sector falling in the unorganized sector and quality assurance is a problem for many clothing and apparel companies relying on obsolete textile mills with inferior production machinery, the problem of lack of organization and regulation is impacting this industry in negative ways.
#5. New Players With Game-Changing Brand Power:
New organized private label fashion brands overpowering old traditional brands add to the competition. In a market with massive potential, the organized and international clothing and apparel retailers are flourishing. Modern fashion retailers with exceptional quality management and standardized procedures are beating the unorganized retail sector hollow.
With the right processes, systems and procedures in place, leading private label clothing line retailers are expanding their presence in global & national markets. The focus of these professionally managed brands is to work on modernization and diversification, providing customers with an array of selections to choose from.
#6. Devising Fashion Retail Strategy for Expansion:
fashion firms and clothing retail sectors are being encouraged to diversify and differentiate their products. This will serve to improve product quality, productivity, and marketing efforts. Additionally, retailers will need to broaden its product offerings for global markets, including garments of manmade fibers.
Access to fashion manufacturers with domestic or imported synthetic fabrics will serve to create a level playing field for the clothing and apparel retail sector. Brands looking to achieve growth need to move past substandard goods and ineffective marketing and organizational processes and procedures.
Changing the product mix and working on warehousing, logistics, and operations can serve to enable apparel firms to achieve a winning edge. Due to the price-sensitive nature of high consuming Asian markets like India & Chain, apparel companies need to have competitive rates to sustain in such markets.
Expansion can focus on generating value for the customer through modernization of operations and upgradation of obsolete production machinery. The global apparel market is expected to reach USD 2.6 trillion by 2025, with a projected growth rate of 4 percent. Key drivers of this growth are economies such as Western Europe, China, USA and India.
#7. Retail Omnichannel Strategy
An omnichannel approach is critical in the age of digital transformation. As mcommerce (mobile commerce) and fashion ecommerce models catch on, omnichannel approaches are becoming increasingly vital for the apparel and clothing industry. Traditional brick and mortar retailers must incorporate beacon technology and self checkout kiosks to facilitate the use of smartphones, while ecommerce retailers need to work on their traditional market presence as well. Helping businesses to bridge the divide is critical in this context.
II) How YRC Can Help Your Business
YRC Fashion Retail Consulting is stellar when it comes to the back office, front office, order fulfilment and supply chain management consulting thereby enabling retailers to achieve rapid and steady expansion. As a management consultancy company staffed by thought leaders, retail industry experts, and strategists, YRC (Your Retail Coach) is a fashion consulting firm in india offering the right solution for expanding and growing your luxury and fashion business. For fashion retailers, capitalizing on the potential for growth in local or international markets is crucial for thriving. As experienced veterans in the retail industry, for clothing and apparel, YRC is the go-to partner fashion consulting company for tapping retail strategic expansion and growth opportunities for fashion and luxury retail sector. If you are looking for in-depth and insightful apparel consulting, talk to YRC Retail Consultants. YRC has been strategic partner for fashion business consulting to many retail startups venturing into physical retail stores and fashion ecommerce to define franchise business model and setup SOPs (standard operating procedures) across all functions. From the perfect garment manufacturing process optimization, online fashion retail setup and retail chain consultancy, YRC can help your retail business in many different ways.
III) About Apparel, Fashion and Luxury Retail Industry
The apparel, fashion and luxury retail industry is one of the fastest growing sectors in the world. The apparel market is poised to grow annually by a CAGR of 4.6 percent from 2019 to 2023. According to research, the largest segment comprises of girls and women clothing line. Record revenue has been generated for this sector in 2019. The retail industry is growing at 15 to 20 percent average every year. Few fashion global brands like Zara, H&M and Marks & Spencer are clearly dominating the global apparel and clothing market with their competitive pricing, quality products, branding strategies and robust operating systems.
The growth of consumer classes and rising disposable incomes has powered the demand for clothing and apparel products. Growth in young urban consumers and nuclear families and rising aspirations have fueled the fashion retail industry globally.
The potential for growth is tremendous, therefore. Yet, so are the hurdles facing the clothing & apparel sector.
Get Advice for
Apparel, Luxury & Fashion Retail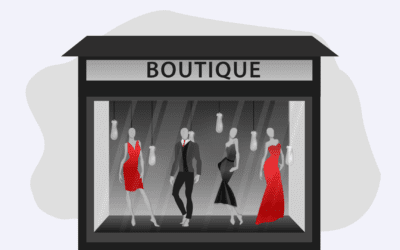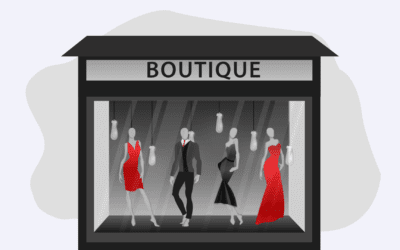 According to a report published on Statista, the global apparel market size is projected to grow to 1.5 trillion U.S. dollars by 2020. With robust consumer sentiment in developing economies and increased brand consciousness among consumers of these nations, the...
read more