Apparel, Fashion, Clothing, Garment Retail Industry Business Consulting
Retail Clothing / Apparel Industry
By now, it is clear that no matter how badly we may want to go back to the 'normal' as we knew it before the pandemic of 2020; we will have to embrace the 'new normal'. Even a small change in consumer behaviour calls for big adjustments on the part of businesses. And here we are looking at some major shifts in consumer behaviour brought about by lockdowns, curfews, social distancing, staying home, etc. These conditions are going to hold in the foreseeable future as the world's economy prepares to stage a comeback. And as an experienced team in the field of fashion business consulting, we share our insights into the fashion retail industry here.
In the fashion and garment industry, retail apparel businesses that survived the economic onslaught of the recent quarters have accepted the changed business environment. Improvisations in doing business are being explored in the apparel industry. New challenges have begun to appear for retail fashion businesses. The demand in the fashion retail markets that were subdued for months has started to show signs of improvement. With trade and travel restrictions being eased, fashion and apparel businesses are trying to re-establish their trading connections with suppliers and customers. As for the retail fashion businesses, they will need to bat an eye on the trends and development in the fashion and garment industry.
Up and Coming in the Retail Fashion and Apparel Industry
The Torchbearers
As fashion and clothing consulting experts, we anticipate that the renowned brands in the world of retail fashion and clothing business will be the torchbearers in the fashion and apparel industry in the coming months. With the might of their expertise and resources, these big fashion houses will quickly retain their dominance in the domestic and foreign markets. In the fashion and garment industry, aggressive marketing tactics will be apparent. Supply chain integrations and collaborations at the international level might emerge as a powerful diversification strategy for many retail fashion and clothing businesses. The outcome of their efforts will be the learning lessons for other businesses in the fashion retail industry. Industry professionals from apparel industry and apparel consulting are anticipating that independent fashion brands and retail clothing businesses are likely to take cautious and short-term stands.
Cautious Demand Forecasting in the Apparel Industry
Even if consumer demand is on a rising trend, fashion retailers might remain pessimistic about it. This is especially true for the leading apparel business brands with chains of stores. In delivering clothing consulting services, we have witnessed many times that any estimate over the board leads to the creation of surplus inventory and stuck investments. Such pessimism is driven by apprehensions of lockdowns and curfews in the near future. Traditional and independent fashion and garment retail businesses will have to excogitate new ways of doing business for survival in the fashion and garment industry.
Consumer Demand not going Anywhere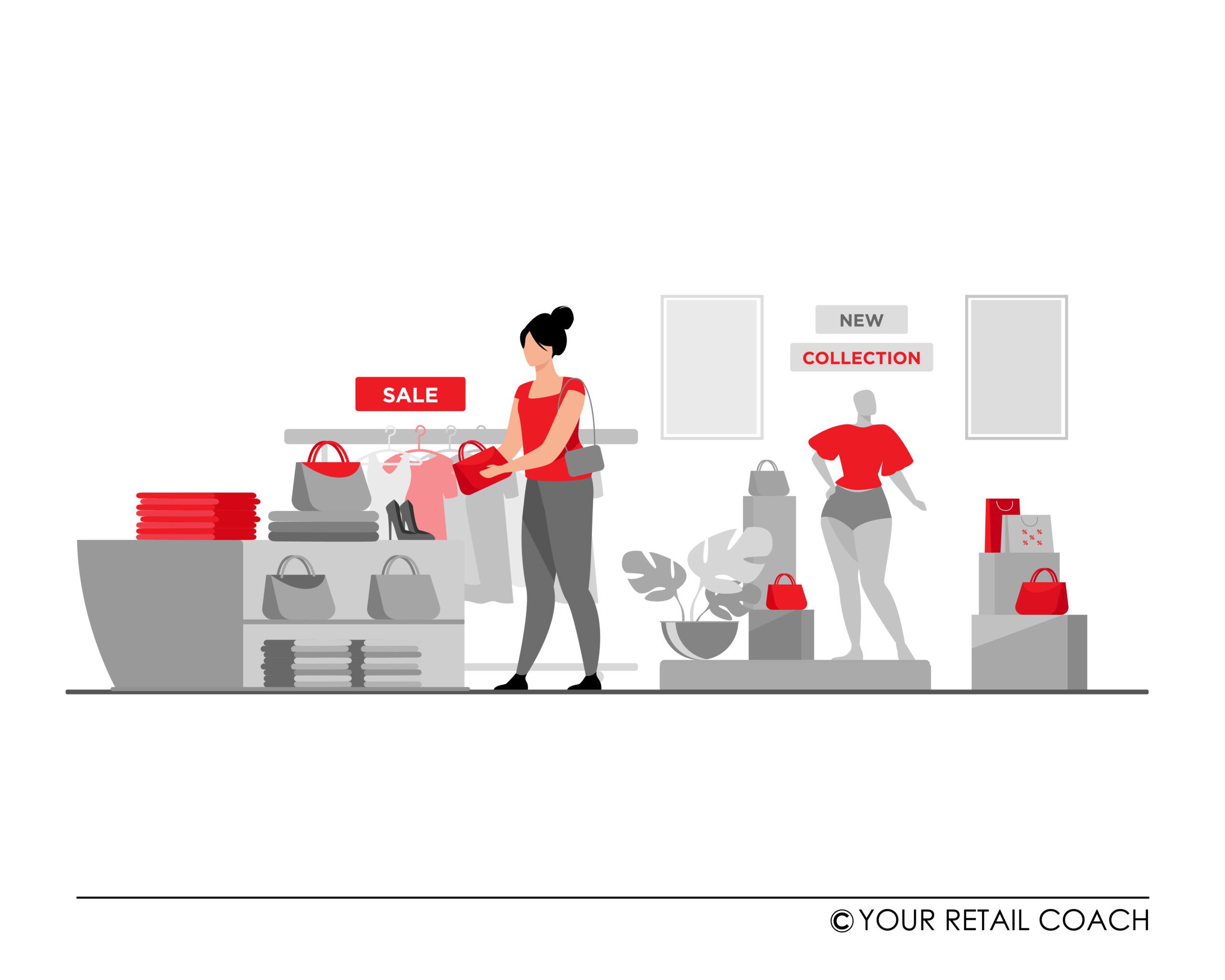 Irrespective of the stand adopted by fashion and clothing businesses in the fashion and apparel industry, clothing and many other products of the fashion industry constitutes a fundamental need for people. So, the consumer demand for fashion retail or garment retail merchandise may rise slowly or the average buying volumes may be lesser than that of the previous years but it will not disappear. As apparel consulting specialists, we envision that enterprises that learn how to reach out to customers and markets and complete the shopping cycle will get to win in the business of fashion.
Incentivising Fashion and Garment Retail Customers
As fashion and clothing consulting experts, we maintain that while it will not be difficult for fashion and apparel business brands to draw back customers who already love shopping, efforts will be required to entice customers with the buying power but the lockdowns and curfews have dampened their motives. Offers and discounts are the biggest tools available to retailers to generate more sales in the fashion industry.
Need to Explore New Market Regions for Fashion and Apparel Businesses
Many veterans in the field of garment consulting are already recommending that fashion businesses will have to diversify their locational market risks. By confining themselves to one market, they would be putting their fashion retail business at risk. As the outbreak of the virus variants has been discrete and unpredictable, we can see that different countries and regions within the same country have different levels of countermeasures deployed.
Omnichannel is the way forward in the Fashion Industry
As fashion business consulting experts, we encapsulate that what was slated to be achieved with the digitization of retail in years has now been narrowed down to months. With lockdowns and curfews in place, it was eCommerce that came to the rescue for retail businesses in the clothing industry. As eCommerce was allowed in many countries, it provided a sigh of relief to retail fashion businesses and manufacturers to keep their business afloat. It is appreciable of the governments that managed to keep the production and supply chain networks active during a time of crisis. Going forward, digital commerce in fashion retail and garment retail businesses will hold the key to quickly gain back the lost momentum in sales. As active players in garment consulting business, we saw evidence of this in the performance of several eCommerce marketplaces in the last one year or so. This also complements the changed consumer behaviour in the retail fashion and clothing industry in terms of lesser outdoor shopping activities and maintaining the norms of social distancing in stores and other public places and commutes.
Impact of Geopolitics on the Fashion Industry
As the world's largest manufacturer and exporter of textile and footwear, China plays a big role in the global fashion industry. Fashion clothing consultants and apparel consulting experts from the industry know this. The fragility of geopolitics never augured well for fashion and garment retail business. Any major upheaval in geopolitics could further disrupt the global production and supply chains. And if that happens, the fashion and garment retail businesses and markets around the world are bound to feel its heat. Anyone from the clothing industry or with experience in apparel consulting would know this.
Re-emphasis on the Franchise route for Retail Fashion Businesses
Being in the field of fashion and garment consulting, we expect big and independent fashion brands and businesses to shift their focus to the franchise route. Fashion brands and retailers in the fashion and clothing industry will have to cover a few extra miles for bringing customers back to action. It is an open highway for the big brands in the fashion industry to formulate their franchise expansion strategy. Done right, they could be doing more business than ever before. Fashion and garment retail franchisees will have to ensure that their interests are protected. Business growth and development has to be proportionately justified.
An Opportunity in Disguise for the Fashion and Apparel Industry?
The retail fashion industry has the potential to bounce back strong. The recent slowdown in the fashion and clothing industry has many positives. It continues to be a time to retrospect business vision and strategies going into the future. For the small players in the fashion industry, there was never a better time to comprehend and realize the importance of eCommerce. It has given the big fashion brands an opportunity to revisit production and environmental concerns. As fashion and clothing consulting experts, we believe that this is the storm we need to come out of stronger.
How YRC can help as Fashion Business Consulting Experts
Established in 2012, YRC (Your Retail Coach) is a retail and eCommerce consulting firm. We provide omnichannel business consulting services to fashion and garment retail businesses. From business model validation to operational planning, under fashion consulting services, we offer a multitude of services in the fashion and apparel sector.
Clients benefit from our market research as we present an insightful and comprehensive perspective of the target market as a part of our fashion consulting services. The benefits also extend to reading and comprehending new market regions. For example, many fashion and apparel businesses from around the world want to know more about starting and operating a clothing business in India. Sometimes the question is how to start a clothing business online or is clothing business profitable the country's fashion and garment industry. For many independent fashion designers, the question turns to how to start a fashion business from home and we cover that too under the umbrealla of our fashion business consulting services.
In fashion consulting, our fashion business consultants help clients develop competitive fashion and garment retail business models based on niche and UVP for long-term growth and sustainability. Working with us, clients get to foresee the commercial and financial implications of their business projects and decisions. Whether it is opening a new store or starting an online sales channel, the relevant financial and commercial estimates shall be brought to the limelight including purchase planning and demand forecasting. If it is a store-based business or warehousing is involved, our team of apparel consulting experts shall also deal with the layout planning part. Keeping in mind the requirements of the target segment and trends in consumer behaviour, we craft CX strategies that complement the priorities of fashion and garment retail business. In delivering fashion consulting services, we not only preach but also show how the implementation should take place in the form of SOP design and development. Our goal in fashion and garment consulting is to make the clients' fashion and apparel business systems process-driven from the core so that they are always ready for scale and change.
We are a boutique retail and eCommerce consulting firm. For more information on our retail fashion business consulting services or if you have any queries for our team of fashion business consultants, drop us a message and we shall get back to you.
Get Advice for
Apparel, Luxury & Fashion Retail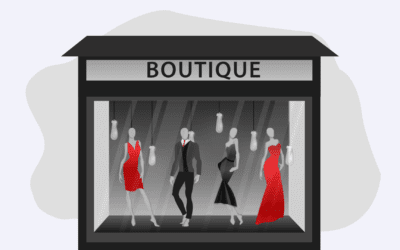 According to a report published on Statista, the global apparel market size is projected to grow to 1.5 trillion U.S. dollars by 2020. With robust consumer sentiment in developing economies and increased brand consciousness among consumers of these nations, the...
read more