Fashion Brand Consulting | Clothing Retail Consultancy
Clothing Brands & Fashion Retail Industry
By now, it is clear that no matter how badly we may want to go back to the 'normal' as we knew it before the pandemic; we will have to embrace the 'new normal'. Even a small change in consumer behaviour calls for big adjustments on the part of businesses.
In the fashion and clothing industry, apparel retail businesses that survived the economic onslaught of the recent quarters have accepted the changed business environment. Improvisations in doing business are being explored in the apparel industry. New challenges have begun to appear for retail fashion businesses. The demand in the fashion retail markets has always shown signs of improvement. As for the retail fashion businesses, they will need to bat an eye on the trends and development in the fashion and garment industry.
Up and Coming in the Fashion Retail Industry
The Torchbearers
As fashion and clothing consulting experts, we anticipate that the renowned brands in the world of retail fashion and clothing business will be the torchbearers in the fashion and apparel industry in the coming years. With the might of their expertise and resources, these big fashion houses will quickly retain their dominance in the domestic and foreign markets. In the fashion and clothing industry, aggressive marketing tactics will be apparent. Supply chain integrations and collaborations at the international level might emerge as a powerful diversification strategy for many retail fashion and clothing businesses. The outcome of their efforts will be the learning lessons for other businesses in the fashion retail industry. Industry professionals from apparel retail industry and fashion retail consulting firms are anticipating that independent fashion brands and retail clothing businesses are likely to take cautious and short-term stands.
Cautious Demand Forecasting in the Apparel Retail Industry
Even if consumer demand is on a rising trend, fashion retailers might remain pessimistic about it. This is especially true for the leading apparel business brands with chains of stores. In delivering clothing consulting services, we have witnessed many times that any estimate over the board leads to the creation of surplus inventory and stuck investments. Traditional and independent garment and clothing retail businesses will have to excogitate new ways of doing business for sustainable growth in the fashion industry.
Consumer Demand not going Anywhere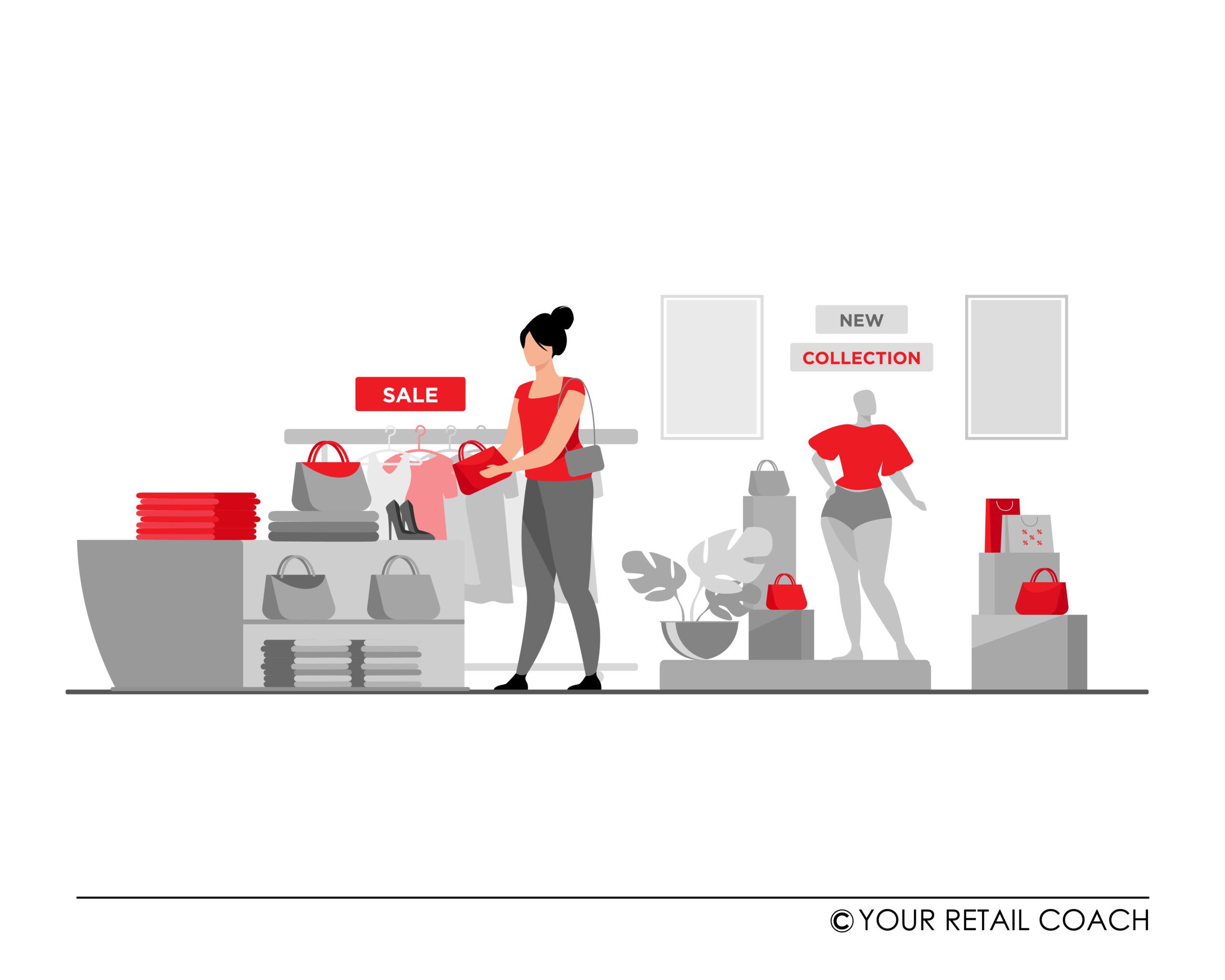 Irrespective of the stand adopted by fashion and clothing businesses in the fashion and apparel industry, clothing and many other products of the fashion industry constitutes a fundamental need for people. As fashion retail consulting specialists, we envision that enterprises that learn how to reach out to customers and markets and complete the shopping cycle will win in the business of fashion. Consumer demand for sustainable fashion shall be on rise, but the challenge is how many fashion brands shall be able to truly adopt it without changing their brand positioning.
Incentivising Fashion and Clothing Retail Customers
As fashion and clothing consulting experts, we maintain that while it will not be difficult for fashion and apparel business brands to draw back customers who already love shopping, efforts will be required to entice customers with the buying power. Offers, discounts are not enough for retailers to generate more sales in the fashion industry.
Need to Explore New Market Regions for Fashion and Clothing Retail Businesses
Many veterans in the field of fashion brand consulting are already recommending that fashion businesses will have to diversify their local market risks. By confining themselves to one market, they would be putting their fashion retail business at risk.
Omnichannel Retailing is the way forward in the Fashion Retail Industry
As fashion business consulting experts, we encapsulate that what was slated to be achieved with the digitization of retail in years has now been accelerated due to changing buying behaviour of Gen Z, Gen X and Millennials. Going forward, digital commerce in fashion retail and clothing retail businesses will hold the maximum share for Gen Alpha customers. As active players in the fashion industry consulting business, we saw evidence of this in the performance of several eCommerce marketplaces in the last one year or so.
Impact of Geopolitics on the Clothing Retail Industry
As the world's largest manufacturer and exporter of textile and footwear, China plays a big role in the global fashion industry. Clothing retail consultancy firms from the industry are making the brands cautious of this threat and working on precautionary measures to safeguard the fashion brands merchandising strategy. The fragility of geopolitics never augured well for fashion and clothing retail business. Any major upheaval in geopolitics could further disrupt the global production and retail supply chain management. And if that happens, many fashion brand consultants anticipate, the fashion and clothing retail businesses and markets around the world are bound to feel its heat.
Re-emphasis on the Clothing Brand Franchise Route for Fashion Brands
Being clothing franchise consultants, we expect big and independent fashion brands and businesses to shift their focus to the apparel franchise route. Fashion retailers in the clothing industry will have to cover a few extra miles to keep bringing customers and increase their brand conversion ratio and repeat buying. It is an open highway for the big brands in the fashion industry to formulate their clothing retail franchise expansion strategy. Done right, they could be doing more business than ever before. Fashion and clothing retail franchises will have to ensure that their interests are protected. Business growth and development has to be proportionately justified. Clothing retail franchise model is successful in case of multi brand clothing store franchise or in case of single category clothing stores, example: mens wear franchise, ladies wear franchise, boutique franchise, etc. Numerous fashion brands fail in their franchising expansion due to an poorly built franchise model which does not consider the nuances of franchising. Franchise conversions are also low due to poor franchise pitch deck for clothing brands, which fails to explain the ROI, exit Clause, investment criterias and sometimes it's too good to be true! If you are struggling on how to franchise a clothing brand ?, then get in touch with YRC Franchise Consultants to start your franchising business journey.
Fashion Ecommerce: An Opportunity in Disguise for the Fashion and Clothing Industry?
E-commerce has given the big fashion brands an opportunity to revisit production and environmental concerns. Fashion E-commerce business is not only for big players. For the startups and small players in the fashion industry, there was never a better time to comprehend and realise the importance of ecommerce.
How can YRC help as a Fashion Brand Consulting Firm?
Established in 2012, YRC (Your Retail Coach) is a retail and ecommerce consulting firm. We provide omnichannel retail consulting services to fashion and clothing brands. From clothing business plan validation to fashion retail operational planning, under fashion business consulting services, we offer a multitude of services in the fashion and apparel sector.
Clients benefit from our market research as we present an insightful and comprehensive perspective of the target market as a part of our fashion retail consulting services. The benefits also extend to reading and comprehending new market regions. For example, many fashion and apparel businesses from around the world want to know more about starting and operating a clothing business. Sometimes the question is how to start a clothing business and is clothing business profitable in the country's fashion and garment industry. For many independent fashion designers and mega influencers, the question turns to how to start your own clothing brand? which we cover that too under the umbrella of our fashion brand consulting services.
In fashion consulting, YRC fashion retail consultants help clients develop competitive fashion and clothing brand business plan based on niche and UVP for long-term growth and sustainability. Working with YRC, clients get to foresee the commercial and financial implications of their business projects and decisions. Whether looking to start a clothing line or start a fashion brand, the relevant financial and commercial estimates shall be brought to the limelight including purchase & merchandising planning and demand forecasting. If you are looking to start a clothing business with buying wholesale or contract manufacturing and setting up a retail-chain store model, warehousing operations are critical, wherein YRC team of fashion retail operations consultants shall develop your apparel warehouse operation process with the warehouse layout planning and implementation support. Keeping in mind the requirements for fashion startups or expansion phase of existing fashion brands and on-going trends in consumer behaviour, we craft CX strategies that complement the priorities of fashion and clothing retail business. If you are looking to start your own clothing brand, as a fashion brand consulting firm, we not only preach but also help implement ERP for fashion industry, retail standard operating procedures for clothing stores and expansion by developing company-owned retail chain shops or via franchising your brand. Our goal while consulting for clothing retail is to make the clients' fashion and apparel store management system process-driven from the core so that they are always ready for scale and change and develop retail standard operating procedures manual (SOPs) which can be scalable and support your expansion plan for the next 05 years.
We are a boutique retail consulting firm. For more information on our fashion retail & ecommerce consulting services or if you have any queries for our team of fashion business consultants, drop us a message and we shall get back to you.
How to start a clothing business
Starting a clothing business is a daunting task but if well-planned in advance, it can keep the excitement positive. Listing down 7 and half steps to start a clothing business:
Step 1: Decide your fashion brand positioning
Step 2: Make a Fashion Brand Business Plan
Step 3: Sales & Operations Plan
Step 4: Standard Operating Procedures
Step 5: Retail Store Location
Step 6: Product Procurement and Pricing
Step 7: Clothing store floor plan layout & overall clothing store retail store layout
Step 7.5: Identifying best ERP for retail & Fashion ERP Software
To know about each step in brief click here.
How do I turn my business into a franchise?
If you are wondering how a fashion franchise works? or looking how to start a clothing brand franchise? Then, following are the steps to start a Franchise Business:
Check Franchise Model Feasibility

Define Apparel Franchise Operations Plan

Define Franchise Legal Agreement & Terms

Define Clothing Store Plan of Operation for Franchisee (also called: standard operating procedure for retail stores)

Define Marketing Support for your Clothing Store Franchise

Define Strategy to Sell Franchise Model
Note: Opening a franchise business needs to be well-planned as there are numerous franchise clothing store players in the market, but developing a custom franchise model best-fit to your business shall act like a differentiator.
Still have queries on how to franchise your business? Click here.
How to develop a clothing store business plan?
Clothing Store Business Plan is very essential while starting a fashion brand to understand the financial feasibility and while looking for investors to make them understand your business model.
Clothing Line Business Plan includes the following:
Your Fashion Brand Niche/ UVP (Objective: How are you making your space in the highly competitive industry?)

Financial Budgeting & Feasibility Analysis (Objective: Check key financial KPIs i.e. ROI, breakeven points, opex, capex, etc)

Operations Plan (Objective: Defining your organisational structure, total locations and area required, softwares required, defining SOPs and other critical aspects for business operations)

Sales Plan (Objective: define strategies for sales, go-to-market plan, etc)

Critical Pathway/ Action Plan (Objective: Phase-out your above plan and define the implementation strategy with timelines)
To know more about the financial plan for clothing stores. Click here.
How much does it cost to start a clothing brand
The cost to start a clothing brand depends on following factors:
Business Model Type (Online, Offline or hybrid model)

Brand Positioning (Premium brand, luxury brand, highstreet brand, boutique, etc)

Product type & product mix (example: casuals, ethnic, nightwear, wedding wear etc)

Size and location of the store

Business Niche, if any
These factors are taken into account to develop the financial plan to calculate the cost to start a fashion brand.
To know more on "how much does it cost to start a clothing line?" you can get in touch with YRC Clothing Business Plan Consultants to derive the budgets and investments to start a fashion clothing brand. The fashion retail business plan can be helpful to raise funds too from investors or banks.
Which ERP is best for fashion retail?
There are numerous ERPs available for fashion retail, but few things are to be considered before finalising any ERP, as follows:
Total no of existing stores and how many we envision in the next 03 years?

Store operating model: company-owned, franchise stores or both?

Total no of warehouses / distribution centres?

Total no of ERP users at various departments i.e. stores, warehouse, accounts, purchase, etc(this is different than total no of employees)

SOPs (Standard Operating Procedures). Implementing ERP without SOPs are most common reasons for implementation failure of ERP in fashion industry
Once you are aware of the above factors, then it becomes very easy to do ERP gap-fit analysis while taking demos of various modules within ERP i.e Clothing store management system, clothing store inventory software, POS system for retail clothing store, Finance and various other modules.
Few ERPs which are globally successful but suitable for fashion chain store retailers are SAP IS-Retail, Oracle Retail, Oracle Xstore, Microsoft Dynamics 365 Retail, Infor cloud ERP for Retail, etc. Please note these are not recommendations but names of few recognized retail ERPs. To check which retail ERP software is best-fit for your organisation? or which software is best for a garment shop? get in touch with YRC ERP Consultants today.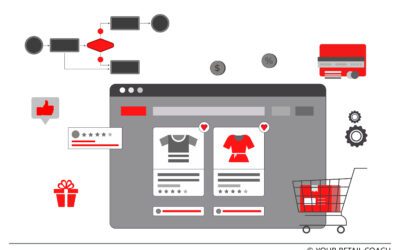 Fashion, ECommerce, and SOPs went to a bar……. If you are planning to start an online fashion business, you must be planning for a lot of things - business modelling, development of the business plan, technology, manpower, suppliers, etc. And if you have not already,...
read more