Electronics | Home Appliances
I) Challenges faced by Home Appliances & Electronics Industry
The home appliances and electronics industry has a complete retail chain, right from the manufacturer, to the distributor, dealer and retailer to customer. Margins narrow on account of several mediators. Common problems faced by the industry include increase in operating cost to reduced margins.
#1. Need for Omni-Channel Strategies
As ecommerce expands, home appliances and electronics are sectors greatly impacted by this. Businesses are increasingly facing the challenge of striving towards omnichannel strategies for growth. Both offline and online models of business represent an avenue for electronics and home appliances brands to expand their reach. With the right SOP and retail consultancy to help them, these businesses can secure the growth they need.
#2. Selling Price
The electronics value chain is under intense pressure in terms of price. In such a smart, automated and constantly changing market, incumbents are facing threat of disruption and agile transformation. Startups face immense challenges to achieve significant market share. Companies also have to rethink how they operate. Business model innovation is essential for survival of electronic companies in the evolutionary curve at major inflection points.
#3. Technology
Combination of tracking and tracing technologies have transformed elements on real-time actions, enhanced safety levels and improved traceability across the value chain, including original components. Technologies can lead to better controls, inventory traceability and management. Increased automation in the warehouse and the use of EDI, AGVs and ASRS or pick by voice are changing how business is managed in the home appliances and electronics sector.
These automations lead to reduced damages, improved last mile delivery turnaround time and improved cost structures, with reduced space and manpower requirements.
The international electronics industry is facing unprecedented changes and challenges worldwide. Innovation and agility are leading to competitive advantage for organizations, regardless of size. So companies need to benefit from new as well as emerging technologies. New technologies are penetrating the market within a fraction of time it takes older technologies to do so. Disruptors are cashing in on technologies and solid infrastructure to boost market share.
Electronics companies have taken advantage of the changes in the market by enhancing capabilities. They are also becoming more advanced in their approach to capital markets, development of deep consumer insights, building technical capabilities and developing pricing strategies. As consumers move to lower end-market prices and manufacturers seek to raise market penetration, material, labor and additional operating costs grow.
#4. Staff Retention
Different turnover rates exist across the industries, with the retail and hospitality industry having higher attrition rates compared to other industries. But high turnover rates can be really expensive. When one thinks about investment in training and recruiting employees, one is not getting returns on the investment. Tangible costs also include the termination process as well as the cost of a contractor or temporary worker. Intangible costs also need to be factored in, such as falling productivity levels due to changing office dynamics and loss of institutional knowledge. The rest of the employees may experience this, when workload rises due to vacant positions.
#5. Talent Crisis
Another big problem for the electronics and home appliances industry is lack of skilled and educated manpower. An organization that prioritizes talent in growth strategies knows how to attract the brightest and best. A welcoming approach is essential. In today's highly connected and sharing cultures, employers cannot let job applicants languish. They may feel neglected when being considered for a job. Companies, therefore, need a disciplined approach in creating a memorable hiring journey. SOPs for end-to-end measurement of the touchpoints job seekers encounter is important. This includes presence on social media, employee review sites and the web, all the way to internal contacts and post-disposition. Knowledge of how the company performs at each point determines if the journey created is pleasant, authentic and engaging. It is the basis for corrective actions to improve the recruitment process.
Talent acquisition alone is one of the biggest challenges facing business, particularly in the HR department. It is a consideration that individuals in the industry are coping with skill shortages. A global talent crisis is brewing resulting in unrealized annual revenue shortage by 2030. It takes three levers namely cost, speed and quality for skilled labor to be attracted within such a competitive industry as home appliances and electronics.
#6. Monitoring and Regulation
Another major concern for the sales and marketing team on-field most of the time during the day is monitoring and regulation of campaigns. Even to set up online electronic store requires well defined SOPs and regular process audits, on similar lines for brick-n-mortar, electronic store SOPs shall streamline and organize operations.
#7. Supply Chain
Inherited challenges of this industry on a global scale revolve around fragmented logistics players, and rising warehousing prices. The entire logistics cost is high and supply chain as well as inventory management remain major challenges for the electronics and home appliances industry.
II) Why Opt for YRC Consulting?
If you need reliable retail business consulting and looking for experts to design SOPs for the retail business that makes a real difference, get in touch with YRC team. Your Retail Coach is known for its retail strategists and specialists skilled for retail store SOPs and ecommerce business consulting. YRC SOP Consulting shall not only help in standardizing the operations but also can help in expansion with better control, especially with respect to omnichannel growth strategies.
III) About Home Appliances & Electronics Industry
Home appliances and electronics availability has multiplied across online & offline channels. The contributing factors for this include cost-effective pricing, innovative products, product awareness, modern lifestyles, highly flexible incomes and an increasing consumption pattern for home appliances and electronics.
In the digital era, home appliances and electronics sector has experienced digital transformation, booming growth, but the global electronics sector is highly fragmented, comprising ancillary sectors like computer and office equipment, electronic components, telecommunications, industrial electronics and consumer appliances.
Frost and Sullivan have estimated that the electronic product market dominated with 81 percent share in the ESDM/ Electronic System Design and manufacturing industry in recent years, while Electronic Manufacturing Services and Components industries (EMS) are set to experience booming growth rates between 2014 and 2021.
Original Equipment Production/OEP is set to grow at 1.6X times the OEM or Original Equipment Market/OEM. Effective expansion and implementation of regulatory and policy measures globally are the crucial element for defining the electronic product manufacturing market's growth. The TV market alone represents the biggest category in the consumer electronics market.
The home appliances market is a mix of low-value, high-volume products. A look at the macroeconomic environment suggests the consumption story for the Home Appliances and Electronics sector is poised for uninterrupted growth, making it a high-potential market for the retail and consumer goods sector. Many brands are even looking to open chain of electronic stores. The online business of home appliances and electronics is also set to grow.
Get Advice for Home Appliances & Electronics Industry Consulting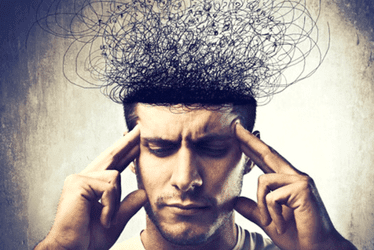 Unlike in case of startups where everything is planned from the scratch, in a franchise business, the franchisees get to work on a predefined ready-made business platform which saves them from the struggle and hardships of starting a business from nothing and help...
read more