Electronics Retail and Repair | Home Appliances
Living in an urban city, electronic devices like smartphones and laptops or home appliances like microwaves and refrigerators have become nearly indispensable. Of course, the need varies from person to person. For a working consumer, a television may not be a necessity but having a functioning mobile phone could be essential for personal and work-related communication. For a consumer household, a microwave may not be a necessity but a refrigerator surely is. And with progress and development in life, the requirements of consumers also tend to move up. A smaller television will be replaced with a bigger one. A budget smartphone will be replaced by one with more features and better specifications. Consumers do start with basic products and then their requirements keep escalating. What do all these mean in the macro perspective or at the industry level?
In any given geography or market, with increasing population and other favourable demographic trends, the demand for electronic devices and home appliances witnesses growth. The Consumer Electronics Business is now top grosser for many retail multi-category businesses and large hypermarkets. Consumers move to previously unused categories of products. Being in the field of electronics business consulting, we have consistently witnessed that customers move to better quality and expensive products. Existing customers move to better quality and expensive products. Over time, there is a multi-dimensional development in the demand for electronics and home appliances among consumers.
Given the demand characteristics of the industry, it might appear rosy to start a business dealing with electronics and home appliances or set up an online electronic store or even open a chain of electronic shops. But it is the same lucrativeness that makes this industry a competitive one. A significant amount of investments have to be made in real estate and inventory. These and a few other prominent challenges are elaborated below.
Challenging Areas in Retail Consumer Electronics and Home Appliances
Distinguishability
With product homogeneity, it is difficult to create differentiation in the retail business of electronics and home appliances. The same is true for service-based businesses. The electrical retail shop consulting experts know that distinguishability is a tough goal to achieve. Retailers get healthy margins but attracting footfall and having sales conversions is the difficult part. Having an electronic retail store in a prime location is an advantage but that comes with heavy rentals and security deposits. Adding glitter to the electronic showroom further raises the operating expenditure along with some long-term investments. Being an exclusive brand outlet helps to some extent but it stifles margins and retailers have to walk on company-defined lines. In advertising and promotional campaigns, whether online or offline, retail businesses often miss out on generating the right traction with their audience.
Product Redundancy, Merchandising Decisions
With technological advances, electronic and electrical products become outdated. This is particularly true for electronics. Take, for example, smartphones. New phone models are being launched every month by every manufacturer. The changes could be little but it wins the war of perception. Retailers cannot afford to invest heavily in a few models at any one point in time. The next big thing is always due. This applies to other electronic products as well like smart wearables, laptops, headphones, memory cards, etc. In the case of electrical home appliances, the speed of innovation is relatively stable. For instance, refrigerators or televisions do not undergo major changes in the short run. But these products are also expensive and bulky.
For both consumer electronics and home appliances, retailers have to carefully devise where to invest and how much to invest in each product category. For online retailers, any change in product availability should be timely reflected in the product pages. This has to be done keeping in mind their budget, space availability, sales forecasts, and other relevant aspects like profitability and ROI.
Competition
For decades, traditional brick and mortar retailers had enjoyed a privileged position in the home appliances market. These are mostly family-run businesses spanning across generations. And even today, these businesses hold a strong position in their respective local and regional markets. In the last three decades, rapid technological advancements and innovation played a big role in bringing electronics closer to consumers. The growth of IT education and jobs sprung up the market of IT products like computers and related accessories. Very few retailers with know-how or awareness of these technological developments could quickly encapsulate this emerging market opportunity. ECommerce was the next big disrupting force.
Today, the competition in the consumer electronics and home appliances market has turned cross channel. Leading offline retailers are now losing their market share to retailers in online marketplaces. Companies could not care much about whether the sales are taking place via online marketplaces or an offline retailer.
For online retailers, the challenges are not that different from what traditional retailers face – generating traffic and sales conversion. With offline retailers raising their game with efforts of closer coordination with manufacturers and better services, for many online retailers, it is turning out to be a challenging situation. Despite the leverage provided by eCommerce, running an online business of home appliances or consumer electronics is not easy.
Significant competition for both online and offline retailers come from franchise and speciality stores (online and offline). Customers tend to prefer company-owned or operated stores (franchise, partners) over independent electronics retailers or department stores that sell electronic products and home appliances.
We address these concerns via detailed analyses and competitive business modelling in our electrical retail shop consulting services.
Post-Sales Services
Poor post-sales services are a major source of disappointment for customers. There has been a paradigm shift among retailers in this area. But its implementation remains a challenge. Many electronic repair shops/ electronic retailers turn away customers to the service centres of the concerned companies. From product replacement to periodical servicing, customers often have to wait for days and weeks to get their job done. Unfortunately, instances of unethical business practices in service processes are also rampant. When a product could be serviced with a small change, many customers complain of unnecessary part replacements and servicing activities leading to fatter bills. Poor post-sales service also directly affects the reputation of retailers. Thus electronic repair service business plan must be carefully planned because repairs and after sales service constitutes a major part of the customer experience journey.
Managing Franchise
Franchising is a commonly adopted route for business expansion. This is especially applicable to businesses with a chain of electronics retail and repair shops. Not just the big brands but even independent retail businesses dealing with consumer electronics and home appliances of multiple brands go for franchising to achieve local and regional expansion. The scope of rules business plan for electronics store franchise and a franchise arrangement must be planned and implemented with utmost accuracy and with no room for ambiguities. But that is not always the case. Even the big brands miss out on planning and operational detailing in electronics shop business plan. The result is operational chaos or worse, termination of the franchise emanating from disputes. The most common reasons for franchise failures are lack of adequate marketing assessments, poor planning and strategies, and weak operations.
Operational Planning
For a retail consumer electronics and home appliance business, electrical and electronics business plan encompasses a wide range of activities. In small businesses, the business processes often overlap and there need not be separate functional departments. They operate with small teams among whom the functional responsibilities are divided. Whether a small, medium or large business, a clear-cut distinction between different business processes and operations is necessary. There should be no ambiguity about the flow of work or any operational activity. The scope of duties and responsibilities of each position must be clearly defined. This necessitates the need for a business plan for electronics store & SOPs for electronic store.
Why YRC?
We are a boutique retail and eCommerce consulting firm with a developing international presence. Since 2012, we have consulted over 500 clients in more than 20 verticals including retail consumer electronics and home appliances industry. Our services are designed keeping in mind the evolving challenges of electronics retailers and the unique business requirements of each client. We engage professional and expert retail and eCommerce business consultants in our projects.
We help clients gain meaningful insights and understanding of the target market. Our market research covers an in-depth analysis of the target market and recommendations & CTAs to aid in business planning and formulation of marketing strategies. As electronics business consultants, we always stress upon the need to conduct thorough and comprehensive market research.
In electronics business consulting for retail and eCommerce enterprises, we assist clients in developing competitive electronic commerce business models in an omnichannel environment. We aim to help our clients gain a strong and sustainable brand positioning in the market based on unique value propositions.
In electronic shop business plan development, YRC's team of electronics business consultants prepares the required financial and commercial projections and assessments working in close coordination with clients to analyse the margin in electronic retail business, CAPEX, OPEX, ROI with 05 years projections. Our reports help clients envision the short and long term financial implications of the intended business projects and decisions.
Our omnichannel strategy consulting services help clients take their business online or embrace eCommerce in ways and manners that are best suited for their business. We cover eCommerce strategy formulation, digital marketing, CX consulting, multichannel and omnichannel retailing, digital analytics, and more.
SOP design and development is one of our flagship services. We define the SOPs for retail business or electronic store SOPs. On the surface, we aim at streamlining clients' business processes and operations. But our eventual goal with electronic store SOPs is to help clients become process-oriented enterprises and remain scalable.
To know more about our business consulting services for retail consumer electronics and home appliance business, or if you have any specific queries for our retail and omnichannel business consultants, please visit our website.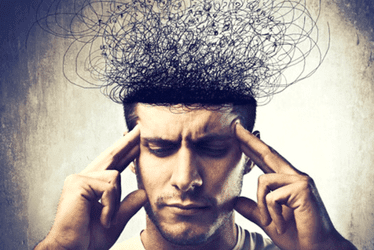 Unlike in case of startups where everything is planned from the scratch, in a franchise business, the franchisees get to work on a predefined ready-made business platform which saves them from the struggle and hardships of starting a business from nothing and help...
read more