Books | Stationery | Toys
I) Challenges faced by Books, Stationery & Toys Industries
#1. Changing Trends and Technologies
The international toys market is extremely concentrated. For books and stationary markets, too, the market is competitive and driven by leading brands. Leading companies are increasingly leveraging advanced technologies to refine their unique value proposition and gain a larger international market share. Numerous international Retail Leisure brands are partnering with regional and local players to expand business in emerging nations across the international market. Top businesses are utilizing factors such as smartphone proliferation and an amount of targeted media content for advertising products and a wider consumer audience within the global market.
Inclusion of new technologies like immersive virtual and augmented reality has a real positive impact on the international toys market, for example. Leading brands like Bandai Namco, Mattel, Hasbro. Funskool, Lego, Disney, and Zobmondo are advancing by keeping in tune with changing trends, retailtainment and technologies. Moreover, the arrival of organized players in the stationery business has redrawn the contours of the sector offering scope for development. Stationery retailing is no longer about filling shelves with notebooks, writing instruments, staplers or glue. It's about offering the latest brands, retailtainment and keeping up with customer preferences to offer a blend of leisure, entertainment and retail.
#2. Changing Customer Profiles
Customer profiles have changed, with not just kids or parents with tight budgets looking to purchase books, or stationery. Business stationery has become a rage with items like exclusive digital diaries or luxury pens. Book sales are about offering multiple formats such as Kindle, eMobi and PDF besides the same old print versions. Toys are sophisticated and increasingly digital, moving past entertainment value to also offer educational value. Large and organized players are adding new dimensions to sales. Stores span several square feet, and serve as fun-filled shopping destinations, ideal for those seeking options for gifting. Consequently, customers are less price sensitive, but more quality conscious. Office products like stationery have gone national. Using new technologies and sourcing networks for quality products at reduced cost is the USP of hiring a retail business consulting solutions provider, if you are looking for the SOP for a retail store. Internet technologies have opened a plethora of opportunities for sourcing the right supplier and reducing production cost without impacting quality.
#3. Inventory Management
Books, stationery products and toys also require warehousing arrangements that are well formulated. Managing the inventories, return and condition of stocks is of great concern. As the toy industry is trend-driven, managing the inventory to ensure the inflow of new ones periodically must be well-planned. Inventory purchase must be system-driven and not choice-driven. Stock replenishment at the right time with the right quantities is a vital aspect. For this, SOPs for warehouse and inventory management, logistics and supply management are crucial.
It is also important for these warehouses to be distribution centers and not godowns, for the success of the book, stationery and toys industry. Such products are driven by the latest in the market, so processing time needs to be cut down from the generation of purchase order to the products actually reaching the shelves to minimum. Layout plans need to be optimized to ensure efficient flow of goods and reduction of operating costs. Further, the distribution center must be divided into different areas, each with a definite purpose and responsibility. At Your Retail Coach, process experts develop SOPs for warehouses right from inbound to outbound activities, including the distribution center layout planning & design.
#4. Cash Flow Management
Keeping a check on positive cash flows for each cost centers is essential. As inventories are huge, there is greater possibility of cash flow mismanagement. The purchase for each product category must be well-planned based on data analysis of previous sale period, stock movement analysis and customer demand forecasting.
#5. Operations
In case of Brick & Mortar, everyday operations, right from the display to the cash counter, from sales to housekeeping, security, maintenance, accounts, and inventory management, the entire operations need to be well defined. Companies urgently need process manuals, through designing standard operating procedures which helps in carrying out processes on daily basis and hold team members responsible, and accountable. Job profile, reporting structures and templates for each department need to be standardized and well-defined for running brands in an organized manner.
In case of Ecommerce business, daily operations, right from order receiving upto last mile delivery has to be system driven and not person dependent.
#6. Adopting an Omnichannel Approach
An omnichannel approach is geared to meet the challenges of a world where traditional and digital media are converging. Omnichannel approaches can help a business to grow in a digital age, while retaining brick-and-mortar channels associated with digital sales. Through a retail consultant with expertise in omnichannel development, books, stationery and toy retailers can grow their profit margins and generate value for their millennial consumers.
II) Your Retail Coach: Your Trusted Retail Consultant
At Your Retail Coach, we develop SOPs, help is developing the ideal layout for fast processing of goods & also develop strategies for cash flow management. As a retail management consulting service provider with a team of retail specialists and experts, process consultants at YRC are adept at helping businesses in this industry to grow from strength to strength. Retail business consulting services from YRC can help in developing the perfect SOP for the omnichannel retail business i.e. brick and mortar & ecommerce.
III) Books, Toys & Stationery Sector
Leisure Retail comprising the Books, Stationery & Toys industry has expanded to new heights over the past few decades. A steep rise in the influx of foreign brands in the industry marks a huge potential in the market for the growing middle-class population and increasing brand awareness. Kindles are replacing books. Mechanical toys are replaced by digital ones. Thus, the industry is rapidly expanding, though the way of doing business and the horizon of the products are changing.
As per recent research by Technavio, market research analysis shows the office stationary and supplies market in global countries will generate a revenue of USD 87 billion by 2021. A rise in industry automation and IT integration is impacting the growth of the market. This IT automation boom is reducing the use of paper-based products. The increasing use of Personal Digital Assistants, Laptops, Mobiles and other electronic devices in the office has changed the consumption patterns of paper-based notebooks, writing pads, and phone message pads.
According to market research, the global toys market is projected to reach revenues of more than USD 120 billion by 2023, growing at a CAGR of 4% from 2017 to 2023. Growing dual income households and rise in disposable income has improved the purchasing sentiments of the global market. A development of economies in regions such as the Middle East, Latin America, APAC and the African continent lead to lucrative opportunities for top players operating in the market. Presently, the global toy market is characterized by niches such as instrument replicas, art and craft toys and stuffed toys. Increasing number of buyers, greater social media penetration and rising user engagement are factors contributing to the global market.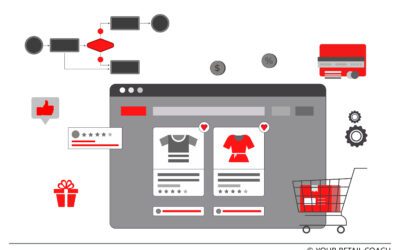 Fashion, ECommerce, and SOPs went to a bar……. If you are planning to start an online fashion business, you must be planning for a lot of things - business modelling, development of the business plan, technology, manpower, suppliers, etc. And if you have not already,...
read more
We work only for Visionaries.