NUMBERS TALK MORE ACCURATE THAN THE INTUITION
Financial Audit
Financial audits dig deep into a company's financial situation, probing accounting records, internal controls policies, cash holdings and other sensitive financial areas. Regular financial audit on your books can help you to keep your accounting system in order and discourage internal fraud and theft.
How we will?
At Your Retail Coach, we review the systems put in place to transmit financial information to the accounting department. The first step in the accounting cycle is to gather financial documentation, such as sales receipts, invoices and bank statements, and forward it to the accounting department for processing. Without timely and reliabile information, accounting records can become unreliable themselves, creating discrepancies in a company's financial records.
Record Keeping
Our team looks into the company's record-keeping policies and check to ensure records are being stored properly. Make sure that archived records can be accessed quickly to shed light on any potential issues that arise. Importance of back up & super back up and infrastructure to develop the infrastructure for the same would be the primary motive.
Internal Control
Check into the company's internal controls policies to gauge the level of protection they provide from theft and fraud. Internal control policies include things like separation of accounting duties between different employees, locked safes for holding pending bank deposits and password-protected accounting software that tracks exactly who does what and when.
Risk-Based Approach
We work with management to identify the internal audit areas and compliance issues that represent the highest risk to the organization and focus detailed testing in these areas. This approach allocates more of the client's co-sourcing funds to the most critical issues and reduces the overall risk. We help in credit risk measurement and management, operational risk measurement and management, market and liquidity risks, economic capital management, commodity & energy risk management.
Operational Efficiency & Tax Planning
Our audit services are oriented toward optimizing your business' operational efficiency and profitability. Through these services, we also aim at helping you to mitigate risks and achieve a competitive edge in the market. We offer advice on managing risks in the areas of statutory, internal and tax audits. We help you in preparing for annual audits and assist you on all types of corporate reports. In addition, we support you with tax planning. Our service range also includes management of your accounting procedures in sync with the standard practices. We not only manage your transactions, but also analyze all financial statements. We guide you on planning your budget and making sound investments.
From 1st July 2017, India has stepped into the much-awaited GST regime (country's single largest tax reform since independence). GST will integrate country's economy which is roughly worth $2 trillion and a vast customer base of 1.3 billion into one common market. GST...
read more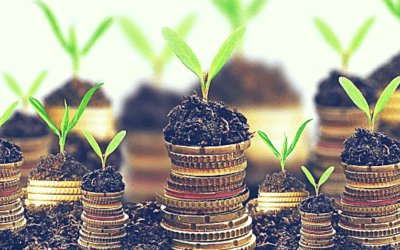 Financial preparation is a critical part of any business expansion project. Talking about financial preparation, three aspects that come to the forefront are the financial liability that will arise from a new project, financial ability to execute the project and...
read more
We work only for Visionaries.