M B Ashtekar Jewellers Case Study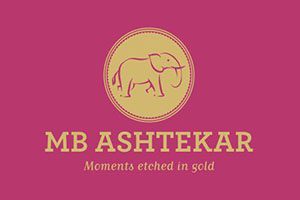 COMPANY
M B ASHTEKAR JEWELLERS
Having 5+ stores in Pune, India
Category:Jewelers (Gold, Silver, Diamond)
Presence : Across India
CHALLENGES
The Client has a rich legacy of more than 80 years.
The Client was managing business in a traditional way & was willing to adopt new techniques of operating business.
The Client was looking at expansion through Franchise as well as own stores model.
The Client was looking at a professional and experienced team, to streamline their operations and develop expansion strategies.
YRC SOLUTION
YRC analyzed their existing business operations and their team capability
Devised organization structure
YRC designed SOPs for the entire organization including Retail–Front Office, Head Office, Back Office and manufacturing
YRC also helped in Implementation of SOPs by imparting regular trainings to the middle as well as Top Level Management
As per SOPs, YRC developed their growth strategy & aligned the same with the entire organization.
IMPACT
When we started consulting, the brand had only 01 store.Within 03 years, the Client scaledupto03 own stores, 01franchise store and 01 Head Office.
CEO is not involved in day-to day operations & is able to invest maximum time in business development.
Turn Around Time :07Months
Testimonial: https://www.youtube.com/watch?v=tQCweoJIdD8
Get Advice for Business Management Consulting