Grasim Industries Case Study
ABOUT THE COMPANY
A flagship company of the Aditya Birla Group, Grasim Industries is among the largest private sector companies in India. It has a consolidated net revenue of INR 328 billion and consolidated net profit of INR 17 billion. Since it emerged as a textile manufacturing company in 1848, Grasim now has interests spanning cement and chemicals.
Through its chemicals business, the company manufactures caustic soda using membrane cell technologies. The company has expanded its operations.
Problem Statement: Grasim's caustic soda business at Nagda in MP started with a capacity of 33K TPA and grew to270K TPA making it the largest caustic soda unit in the country.
In 2013, the company commissioned a 182,500 TPA domestic chlor-alkali industry and its capacity rose to 884K TPA. But with the rising capacity came new challenges. Distributors controlled the pricing model and Grasim was also losing out on how to understand or reach the end consumer and they needed a solution. Committed to innovation, customized delivery and personalization, Grasim faced a challenge of how to reach the end consumer.
The Solution:
Adopting an omni-channel, e-commerce and m-commerce route was essential for Grasim, which sought to develop a mobile app to reach end consumers directly, supplementing the traditional distributor model.
Taking the Omni-Channel Route
Besides their brick and mortar stores, Grasim's chemical division which manufactures caustic soda reached the end consumer by going B2C for the first time, in consultation with Your Retail Coach.
Mobile app for end users led to transparency, competitive pricing, deeper understanding of the end user and better access for the brand.
How YRC Worked with Grasim
The entire mobile app was built based on working out what the end customer would want. For understanding the entire strategy, YRC built SOPS for the mobile app development and implementation process, management of D2C retail stores and creating awareness.
Besides this YRC also worked to move past existing business models in the chemical manufacturing industry. As a result of their direct intervention, through a B2C strategy, Grasim controlled pricing and gained critical feedback on the insights shared by end users.
SOPs for the entire concept from supply chain, to order management, logistics, inventory and warehouse management were framed and implemented by YRC consultants. IT integration for the mobile app and strategic aspects of mobile app development such as ideation, conceptualization, implementation, testing and launching were also supervised and managed by Your Retail Coach strategists.
Presently, YRC also oversees the management of Grasim's retail outlets for its chemical division. From branch management to promotion of teams, management and recruitment to daily operations, YRC supervises every aspect from stock to sale.
Benefits to Manufacturers/ B2B companies
Helping clients in end-to-end integrated technologies ensures quick delivery and turnaround time. Craft meets science is the key behind this manufacturing to retail approach.
With a huge amount of craftsmanship and customization, such services come at a premium. On similar concept, Ultratech Cement excels at B2B manufacturing to retail approach, supplying products directly to factories, construction sites and production units. For B2B players, manufacturing to retail is a great way to boost brand credibility and expand the clientele.
Manufacturing to Retail: Future of Retail
For those joining manufacturing to retail paths, a comprehensive digital and strategic approach is a must. From choosing the platform for operations capable of supporting Retail sales channels to operate out-of-the-box and being flexible enough to customize for company needs, numerous logistics have to be considered.
Due to the implementation of concepts like manufacturing to retail, all of these are facilitated, This includes order fulfillment, tracking, payment security, customer service management, marketing, and sales activities tracking and a 360-degree view of customer requirements in the Retail space.
Channel selection drives decisions for excelling in the marketplace. Manufacturing to retail is the next big wave in the commerce space. To focus on how you can benefit from this innovative retail concept, connect with the industry experts at Your Retail Coach today.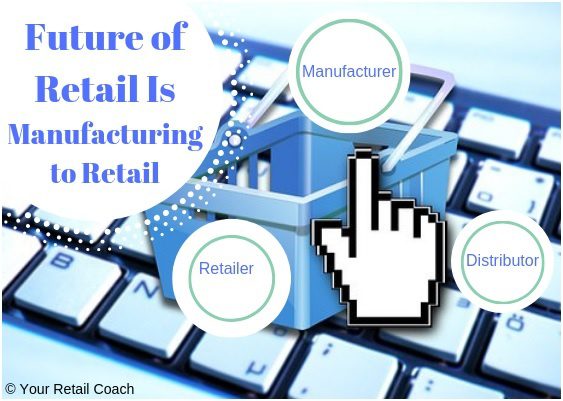 Get Advice for Business Management Consulting