Business Intelligence
LET YOUR NUMBERS TALK FOR YOU
Business Analytics is used to improve decision making, cut costs and identify new business opportunities. Business Analytics is more than just corporate reporting and more than a set of tools to coax data out of enterprise systems. Business Analytics is used to identify inefficient business processes that are ripe for re-engineering.
How we will?
We analyse business data and present actionable information to help organisations make more informed business decisions. It encompasses a wide variety of tools, applications and methodologies that enable organizations to collect data from internal systems and external sources, prepare it for analysis, develop and run queries against the data, and create reports, dashboards and data visualizations to make the analytical results available to corporate decision makers as well as operational workers.
Advanced Analytics
Business Analytics can incorporate forms of advanced analytics, such as data mining, predictive analytics, text mining, statistical analysis and big data analytics. Advanced analytics projects are conducted and managed by separate teams of data scientists, statisticians, predictive modelers and other skilled analytics professionals.
Operational Business Analytics
Operational Business Analytics is an approach to data analysis that enables decisions based on the real-time data companies generate and use on a day-to-day basis. With Operational Business Analytics, analysis can take place in tandem with business processing, so that problems can be spotted and dealt with sooner than with conventional after-the-fact business intelligence (BI) approaches. It enables the creation of a performance and feedback loop in which decision makers can analyze what's happening in the business, act upon their findings and immediately see the results of those actions.
Collaborative Business Analytics
Collaborative Business Analytics is the merging of business intelligence software with collaboration tools, including social and Web technologies, to support improved data-driven decision making. Collaborative Business Analytics can be applied to enterprise-wide reporting, making the sharing process easier and enabling more efficient decision making among team members who may have been working to reach conclusions on an individual basis.
Realtime Business Analytics
Realtime Business Analytics is an approach that enables business users to get up-to-the-minute data by directly accessing operational systems or feeding business transactions into a real-time data warehouse and business intelligence (BI) system. Complex event processing tools can be used to analyze data streams in real time and either trigger automated actions or alert workers to patterns and trends.
Get Advice for Business Intelligence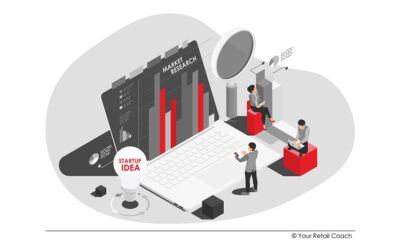 A secret to success every start-up should understand Secondary market research revolves around the collection of market statistics, demand, and supply curves for the past few years, decoding the recipes of your market competitors' success, gathering the stats about...
read more
We work only for Visionaries.