Expanding Dubai Retail Brand Operations in India? Consider these Factors First!
Due to favorable government policies, India has jumped 30 spots in the World Bank's 'ease of doing business' list of countries. No wonder retail giants like IKEA, are starting their operations in India. And now, many Dubai / UAE brands are looking to do the same. Danube Home, a part of the Dubai-based Danube group, is entering India home furnishing market. It will start its operations in October by opening its first store in Hyderabad and has plans to invest 1,400 crores to set up 35 stores across India!
Is this gets you excited?
Are you a well established retail brand in Dubai / UAE, and want to make the best out of this opportunity.
Then, we suggest you make haste since many brands are planning something similar.
But wait! There is no point in joining the race just because everyone else is doing so. You need to make sure that whether expanding your specific business in India is a wise choice or not, to minimize or even eliminate any chances of failure in the future!
Below is a list of task that you need to do before entering retail business in India:
Have Your Project Feasibility Report Ready
Financial Feasibility (also known as Economic Feasibility) is the first and foremost thing you need to think about. It tells a brand whether carrying out a particular business in a specific economic region would be profitable or not. There's no point in carrying out a financially unsustainable business project that would result in losses. Hence, ascertaining the viability of project from the financial perspective is an absolute necessity. The Financial Feasibility report critically analyzes various financial factors like: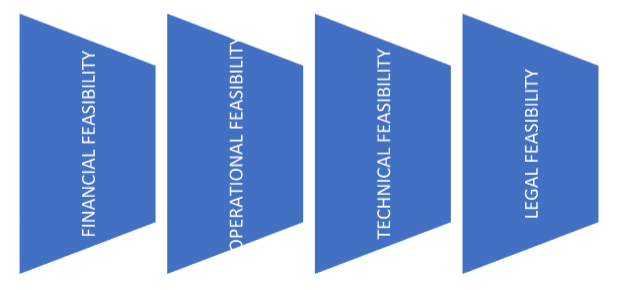 Capital requirement and capital structure,
Cost and sources of capital,
Return on investment,
Repayment period,
Break-even analysis,
Cost analysis,
Working capital management etc.
But this is only the financial perspective. Often, other important factors are missed out that are included in the reports for:
Technical Feasibility
Operational Feasibility
Legal Feasibility
Technical Feasibility report evaluates whether the region in which you are planning to expand has all technological tools, expertise, and infrastructure to carry out the desired business plan.
Operational Feasibility report dives deep into the culture, people, and process of the target region. It evaluates, if implemented, whether your business is going to run smoothly and what is required for the seamless operations.
Legal Feasibility gives you a clear picture of the legal framework of the target region so that you don't encounter any legal obligation while executing your business operations.
Devise a Suitable Expansion Strategy
Venturing into a new market comes with risks, so before offering product/services to the whole new customer base, do thorough Market Research and develop a Market Feasibility Report. The size of the new market must justify the degree of efforts and investments involved in the expansion process.
Market feasibility study involves an extensive analysis of the
Economic conditions,
Market segmentation,
Total size of the market for the concerned product,
Competition and targeted market share, and
Customer demographics
While you can be creative with your local strategies in the target market, your core procedures, policies, and technologies must be standardized. For this, you must develop Standard Operating Procedures (SOPs) to enable comparable experience across all your stores.
You may also consider exploring the online marketplace by developing an e-commerce portal. It is best to have SOP IT Integration consulting first before developing such a portal since it may involve ERP Implementation.
Plan out the Process Implementation
After all the research, planning, and documentation, it is time to think a proper strategy for implementation. To start with, you need to think about Enterprise Architecture – a robust IT infrastructure that is capable of capturing and recording all the business processes digitally. It should be properly aligned to achieve your business objectives.
The next in the list is the Supply Chain Strategy. This is necessary to align your business goals with different nodes in your supply chain, keeping in my mind implementation requirement and contingencies. And finally, guidelines for enabling ways to offer better Customer Experience Management, by recording and analyzing every interaction with the customer via technology.
Conclusion

India no doubt is the new hot destination for business expansion, as it offers resources as well as the ready-made market for the consumption of products and services. With the right kind of consulting services, you can set up a profitable retail business in India. Keeping the needs of the retail brands in Dubai / UAE in mind, YourRetailCoach provides SOP, Market Research and Business Plan consulting. To connect, you can drop a mail at [email protected] or call at +91-9860-426-700.
Get Advice for Start a Retail Business