Less than a decade back, in 2012, we started with an endeavor of working with ambitious and passionate entrepreneurs and businessmen with a shared vision of long-term business sustainability. We still look for the same things as we add to our portfolio our dedicated digital services brand – YRC DIGITAL, with the vision of working with retail start-ups and businesses in achieving digital transformation.
Our Journey
Your Retail Coach (YRC) started in the year 2012 as a general management consulting firm under its parent company Mind-A-Mend Consultancy Private Limited. With positive reviews and feedback, a year later, we took the call to evolve as a retail specialization expert. With further learning and experience in the industry, YRC extended its service portfolio to include Omnichannel & ECommerce specialization in the year 2016.
We have always believed in specialization and innovation and thus, we have always been agile about adopting updated and digital ways of doing business. After having consulted over 500+ retail and eCommerce brands and 150+ B2B companies, which included start-ups, SMEs and multinational conglomerates, spanning across continents, with a success rate of 95%, now we have launched YRC DIGITAL – a service brand of YRC dedicated to digital products & digital transformation consulting.
Our Ethos
Passion is the place where great ideas and innovations stem. If passion does not precede profession, it can be hard to survive and excel in any field. That is the first thing we look for within and outside the organization. From Dhirajlal Hirachand Ambani (popularly known as Dhirubhai Ambani) to Elon Musk, passion is one fundamental nature we see common in all successful businessmen, entrepreneurs, and professionals.
Goals are guided passion. Passion alone is nothing; it needs a meaningful purpose and definite direction. If passion is the fuel, moving towards a goal is how we utilize this passion. In everything that we do we set and define our goals. It gives us meaning, purpose, and direction to our planning and actions.
Qualification is a technical term for suitability or relevance or expertise or standard. Being 'qualified' fine – tunes and enhances the prospects of better presence and performance. We use this concept of 'qualification' for benchmarking in every aspect of our functioning whether it is recruitment, vendor selection, service design, or service delivery.
Our Methodology

Domain Expertise is something we are professionally addicted to while we completely understand that it takes time, experience, perseverance, and continuous learning to master an art. We had something to start off with as retail consultants but it took us the same process to establish a brand reputation of retail expertise.
Process is the way to achieve operational objectives. A well-defined process serves as a definite roadmap at every level. It helps in guiding through and monitoring, supervising, auditing, and improvising the existing ways of working. Being process-driven is deeply embedded in our functioning and we always strive to keep that as one of our core strengths.
Technology is not just about the platforms we use; it is more about how exactly it helps in achieving our operational objectives and business goals. It must serve the business plan, strategies, business model and business processes and operations.
Our Work Culture
We have always believed that transparency is integral for better working and a better work environment. And we follow it in every aspect of our work – in projects, in policies, in communications, with employees, with clients, and with vendors. It also serves as a reminder to us that we are clear about how we are functioning as, within, and beyond the organization.
Beyond the founders, no one knows an organization inside out better than the ones who have been a part of its journey and grew with it. That is why we strongly believe in promoting leadership and a sense of ownership within the organization.
We celebrate cultural diversity as an integral part of our organization. Although you may find this common with most of the companies in any cosmopolitan city of the world our flexible organizational system lets us create teams with simplicity.
We Thank
We probably would not have been writing this had it not been for our amazing journey and associations with different people and organizations from various fields of expertise, sectors and industries. It gives us immense pride to thank each one of them for their invaluable association with us. We continue to look forward to a great future for all.
Get Advice for Ecommerce Business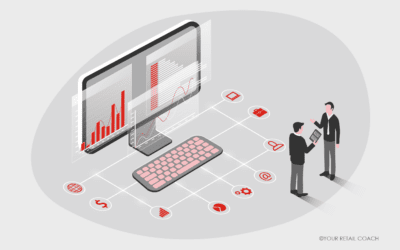 The blueprint to start your business project or venture, creating an effective business plan is necessary to chart out the process roadmap of any organization. What is a Business Plan? A Business Plan can be defined as any document which identifies, describes, and...
read more